Monday, March 25, 2019
Spring signals the beginning of better weather.
And employees, like most people, want to get outside and enjoy it.
When they can't? Productivity may take a hit. To re-energize employees in the workplace, here are some ideas to combat spring fever and boost motivation.
Organize an Outdoor Event: Pick a local charity walk and sponsor a team, plan a company outing to a baseball game, or hold a picnic to kick off the warmer temperatures and get employees outside together as a group.
Be Flexible: Consider offering flexible schedules for a better work-life balance that would allow workers to come in earlier and spend their afternoons outside. Or, if your environment allows it, develop a telecommuting policy so employees could work on their porch, in a park or at another inspiring location.
Set Goals: Give employees the opportunity to take on new projects, responsibilities or challenges that may pique their interest and engagement to help renew their focus inside the workplace rather than out.
Tap Interns: With college students available as early as May, think about lightening the load for staff by bringing in interns to free up some of your employees' time and responsibilities. That way, workers may be able to end their day a little sooner.
Let the Outside In: Lift blinds in the office, open windows and doors to let in fresh air or decorate the office with plants and flowers. And for those employees who want a chance to get out during the day, offer spots where they can enjoy their lunch or break.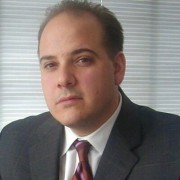 Rob Calise is the Managing Director, Employee Benefits of The Hilb Group of New England, where he helps clients control the costs of employee benefits by focusing on consumer-driven strategies and on how to best utilize the tax savings tools the government provides. Rob serves as Chairman of the Board of United Benefit Advisors, and is a board member of the Blue Cross & Blue Shield of RI Broker Advisory Board, United HealthCare of New England Broker Advisory Board and Rhode Island Business Healthcare Advisors Council. He is also a member of the National Association of Health Underwriters (NAHU), American Health Insurance Association (AHIA) and the Employers Council on Flexible Compensation (ECFC), as well as various human resource associations. Rob is a graduate of Bryant University with a BS in Finance
Related Articles
Enjoy this post? Share it with others.
Source link