The flip
For many people, listening to Edmondson's story provokes some version of this question: How does someone like her — so bright and seemingly normal — join a self-help group and wind up in an alleged sex cult with the suspected leader's initials seared on her pelvis?
But to experts Ross and Shaw, the story is all too familiar.
Ross says he considers NXIVM a "destructive cult," which can be defined as a group that inflicts harm with a leader who controls followers by way of thought reform.
And according to Shaw, it makes sense for such groups to target people like Edmondson.
"Everybody would like to believe that they wouldn't be vulnerable, and I'm sure there are many people who would not be," he says. "But the truth is, people who get involved … on average, are middle class, college-educated people, because they are looking to recruit the best and the brightest so that they can propagate."
In the early stages, Shaw says, the teachings are usually more or less nicely packaged but fairly standard "pop psychology."
People sign up because they're searching for solutions to better themselves, and sometimes to feel connected. Many former NXIVM members who spoke with CBC said the courses helped them advance in their careers and make tangible improvements in their personal lives.
"You're solving a lot of problems for yourself just by walking in the door," Shaw says. "You're finding a community that you feel contains like-minded people. You're seeing success stories that model the kind of success you yourself might be able to attain."
The changes that follow are gradual.
Ross says to imagine if someone had met Edmondson before she took her first course and held up a picture of Raniere and said, "I want you to submit your life to this man. No matter what he says, you will obey him. And in the end, your flesh will be branded with his initials. Does that sound like a good thing for you, Sarah? Are you willing to actually pay for that?"
Ross guesses Edmondson would have said something along the lines of, "You must be crazy. I'm going to call the police."
But with each intensive course, the leader's self-serving, thought-altering ideology gets more ingrained in his followers' heads, Shaw says.
They become more devoted and more isolated from outsiders, including family.
Their boundaries keep getting pushed a little further, and their ability to think independently becomes increasingly diminished. Over time, behaviour that might have seemed absurd before is accepted as normal, even beneficial.
As members advanced in the Executive Success Programs, for example, they'd be assigned a coach to help them reach their goals — and even punish them should they come up short, Edmondson says.
"So that became very normal. Like, you know, I'd go to someone's house and they're sleeping on the floor for a week because they didn't do their goals."
In Edmondson's experience, the same logic that could zap her negative reaction to things such as dirty dishes could also be used to convince her to accept and engage in increasingly bizarre or extreme behaviour, always in the name of self-improvement.
If something made her scared, angry or uncomfortable — be it the cost of courses or even the idea of being someone's slave for life — it's because her faulty belief system was looking at it the wrong way.
In NXIVM lingo, she was missing "data."
"And she also said to me, 'You're the highest rank here. Show them how.'"
Many former members who spoke with CBC call this the NXIVM flip — a logic trap where every issue gets turned back on the individual.
Anybody who quit NXIVM, for example, was dismissed as weak and lacking commitment to their personal growth, Edmondson says.
"I was taught that gut instinct is linked with all this bad programming we've got from childhood, and we've got to work through it," she says. "So it is almost like creating an internal alarm system, because if you leave, then you didn't push through."
That internal alarm was put to the test in January 2017 when Edmondson's best friend, Lauren Salzman, daughter of NXIVM "Prefect" Nancy Salzman, invited her to join the secret women's group, she says.
It was called DOS, after the Latin term "dominus obsequious sororium," which roughly translates to "master over the slave women." Edmondson says Salzman explained it was a sort of "bad-ass bitch boot camp," where women from around the world would help each other reach their goals.
But to join, Edmondson says, she was told she had to commit to being Salzman's "slave" for life and to provide her "collateral" — material such as nude photos and taped confessions, of sins real or imagined, that could be used to ruin her life if she ever left DOS.
She also had to recruit slaves of her own who were to be at her beck and call and to perform tasks for her.
(CBC has tried contacting Salzman multiple times but has yet to hear back. She was charged in July with racketeering conspiracy and is accused of various offences including extortion and forced labour. The FBI alleges Salzman and Raniere confined a former lover of Raniere's to a room in Clifton Park for nearly two years "as punishment for having romantic feelings for a man who was not Raniere." She has pleaded not guilty to the charges.)
Despite her mounting concerns, Edmondson says she went along with it, stalling along the way. She trusted Salzman. She was flattered she wanted to be her mentor. And she didn't want to back out.
In its initial complaint against Raniere, the FBI says in many cases, masters would "use NXIVM techniques" to convince prospective slaves that any hesitation to join was the result of their own weakness and "that hesitation itself was evidence of why they needed DOS."
Those same NXIVM techniques and teachings will likely play a role in Raniere's defence. In an interview with CBC News, Raniere's lawyer, Marc Agnifilo, offered a preview of at least part of the defence strategy.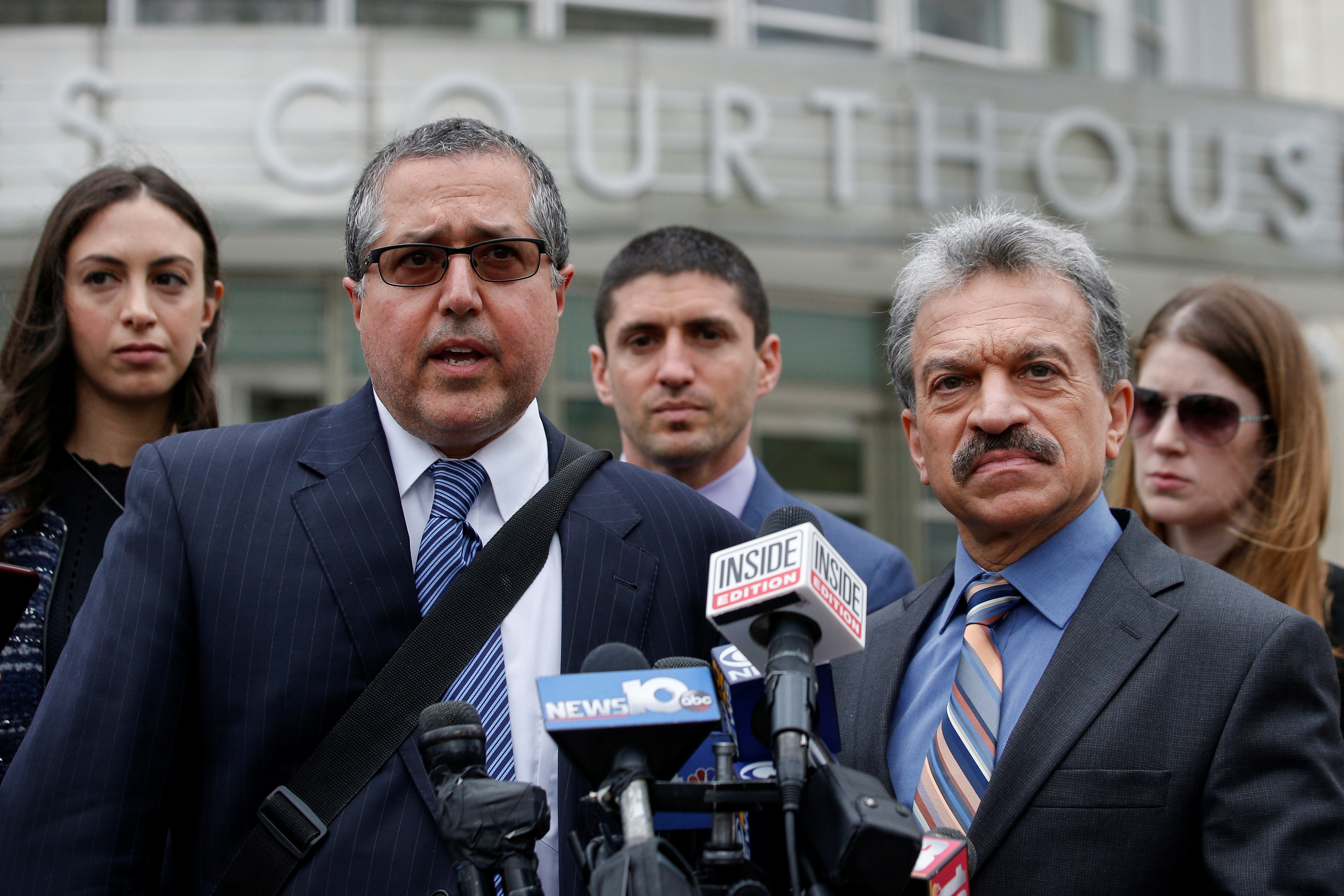 If you subscribe for years to a philosophy that says you are responsible for everything in your life, including all the choices you make, and that nobody is a victim of circumstance, then how, Agnifilo asks, do you then claim to have been coerced by those same teachings and teachers into doing things you didn't want to do?
"These are not poor, put-upon people who are desperate for a better life and will make choices against self-interest," he says. "These are actresses and models, and successful people and business people … And these are choices."
He says his client had no part in running DOS, though it did clearly use his concepts.
Collateral, for example, is a common principle in NXIVM. Agnifilo described how he met a member who told him about how he once tried to lose weight. He's a guitar player and told his NXIVM coach he'd hand over his guitar if he failed to meet his weight-loss goal.
"That was his version of collateral," Agnifilo says. "It's a way of putting something behind a promise. And the whole kind of concept behind NXIVM is promises matter."
The same idea of collateral is at work in DOS, he says. "It's a little edgy, but you know, that's what they wanted."
The bottom line, he says, is the members of DOS chose to participate.
"They weren't branded; they branded themselves."
There was no brainwashing, he says.
Edmondson has a different perspective.
She says her internal alarm became fully activated two months after her first conversation with Salzman about DOS, when she and four other women found themselves naked in the spare bedroom of a home near Clifton Park, for their initiation ceremony.
She was expected to lie down on what appeared to be a massage table in the middle of the room and let a doctor burn her flesh. But her every instinct was screaming: Run!
She thought she'd be expected to get a tattoo, she says. But she didn't want a tattoo — and she certainly didn't want a brand. She hated the design. She was petrified of the pain.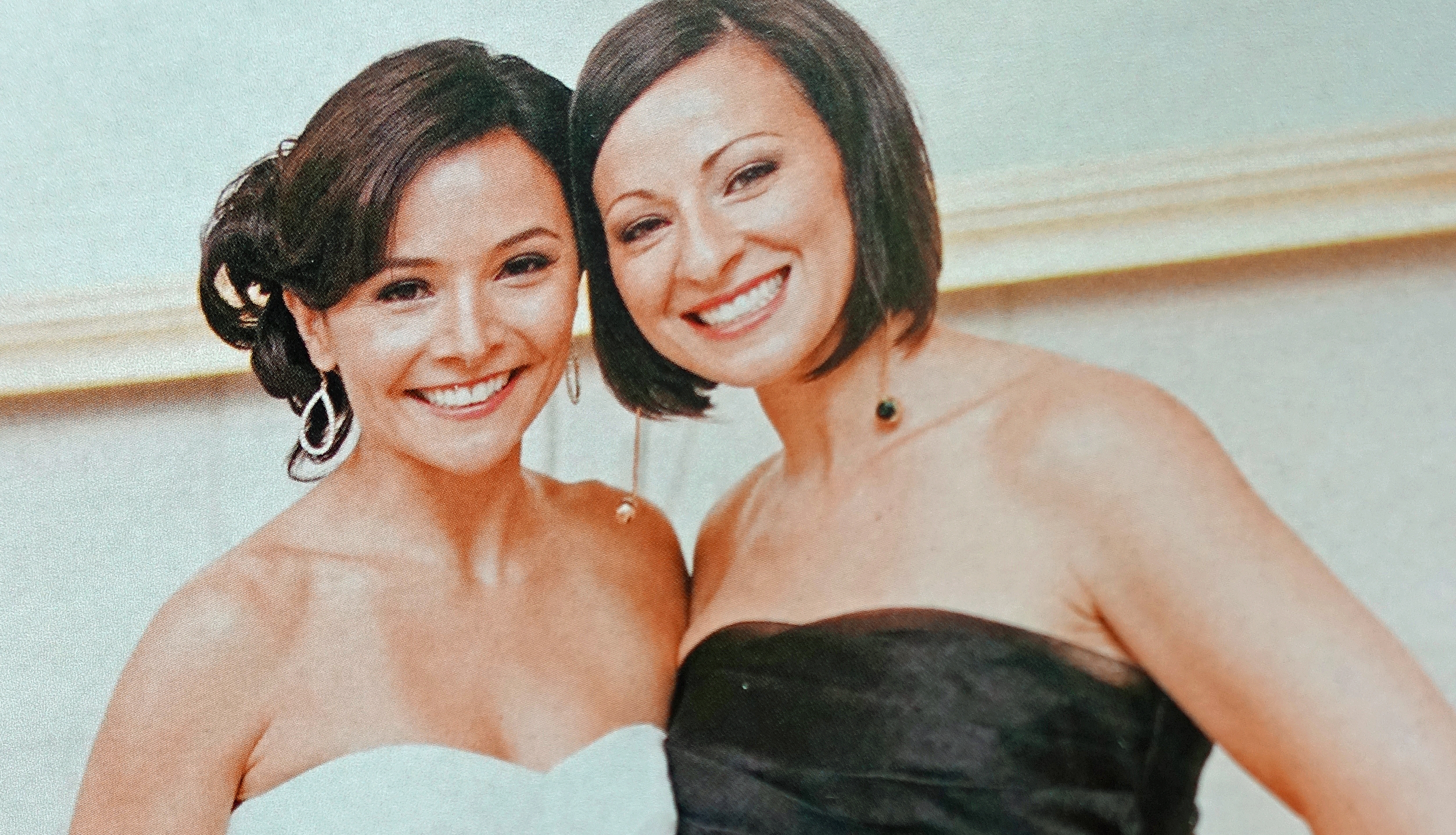 But Edmondson says Salzman, who was overseeing the ceremony, used a NXIVM flip to help shift her thinking.
Salzman, she says, told her she was looking at the situation all wrong: A brand isn't a painful scar; it's a permanent symbol of her commitment to personal growth.
"And she also said to me, 'You're the highest rank here. Show them how.'"
Edmondson then recalls how her NXIVM training — including its not-so-subtle misogyny — started flooding her thoughts and drowning out everything else:
Sarah, you said you were going to do this.
You committed.
You always back out.
You don't follow through.
You know you're looking for the back door, just like Keith says women do.
LIKE, JUST F–KING DO IT!
"And I did," she says. "I lay on the table."
When the excruciating process was over, about 20 to 30 minutes later, she says she actually felt a sense of achievement. She had ignored her bad "programming" and pushed through.
"I had a moment, like, 'Yeah, I can do this, I can do anything.'"
But two months later, after she'd learned other details about DOS's inner workings and became convinced she recognized initials in the symbol, the meaning of the experience — and of many other experiences of the past 12 years — changed completely.
"I just lost my shit," she says. "It was like everything made sense."
What she realized, she says, is that Vanguard isn't the smartest man in the world, with a plan to save humanity with his teachings.
Vanguard is just Keith, a middle-aged guy from Albany who likes to control women.

Source link