Does anyone
remember President Dewey? He defeated Harry Truman, according to the

Chicago Daily Tribune

. That same thing
happened six years ago here in North Dakota. The state's largest cluster of
newspapers, owned by Forum Communications, shared their "poll" on the U.S.
Senate race. A week before the election, they reported that Rick Berg was ahead
of Heidi Heitkamp by 10 points.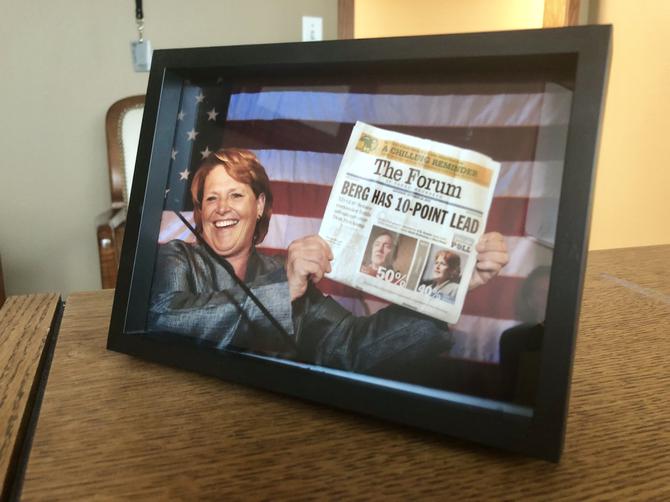 Ten points is
insurmountable with only a week before Election Day. Anyone who has followed
elections and campaigns knows that. In fact, if you were planning on going to
the polls to vote for Heidi, it was best just to stay home. Or was that the
goal? To keep Heidi's supporters home.
It didn't work, did
it? Not only was the poll wrong, but it was wrong by a long shot. So wrong that
it is fair to question the motivation behind it.
I get asked all the
time if talk radio and myself, in particular, were the reasons for Berg's loss.
Was I too hard on him, and that swayed the election?

No.

Simply put. Rick Berg is responsible for his loss, and Heidi
Heitkamp is responsible for her win.
I'm not trying to
pretend like I didn't want her to win. Of course, I did. Everyone knows that.
But the point is that elections are determined by voters. It's because of
people who feel so passionately about a candidate that they vote, despite what
they read in the papers.
If you don't
believe me, ask the

Fargo Forum

if it
worked. Because I've doubt they've ever heard of Senator Rick Berg.
Good riding with
you.

(Joel Heitkamp is a talk show host on the Mighty 790 KFGO
in Fargo-Moorhead. His award-winning program, "News & Views," can be heard
weekdays from 8 – 11 a.m. Follow Joel on Twitter @JoelKFGO

.)


Source link