If Help! by the Beatles is your default theme tune, there is probably a self-help, or self-improvement, book for you.
Want to boost your brain power and enhance your happiness, survive a dysfunctional family, be lucky in love, make heaps of cash or beat depression? Just open the right book. The field is so extensive that a single volume can sometimes constitute its own subgenre, but general themes are often discernible.
The 10 recently released books here align vaguely, or obviously, with veganism, anxiety, and minimalism and decluttering. Or: eat, smile, chuck out your junk. If your problems prove too intractable, you might still need professional advice. In the meantime, help yourself.
Vodka is Vegan
There's steel behind the jokiness of the Letten brothers' plan to make the world vegan, and it shows in their assertion that it's "wrong to brutally torture and kill animals". As you realise the plan implies enormous health advantages for humans – as well as for countless millions of animals destined for slaughter – the more sense it makes.
Their manifesto also explains that not all vegans are "a**holes […] outspoken about their veganity". Other "amazing, compelling reasons to eat vegan" include not having to join "some weird cult" or look like a "pencil-necked hipster". But approachability aside, they pull zero punches in describing standard meat industry secrets, which include ripping "the testicles off conscious piglets without anaesthetic" and "cows having their throats slit while fully conscious and screaming". Burger, anyone?
Little Panic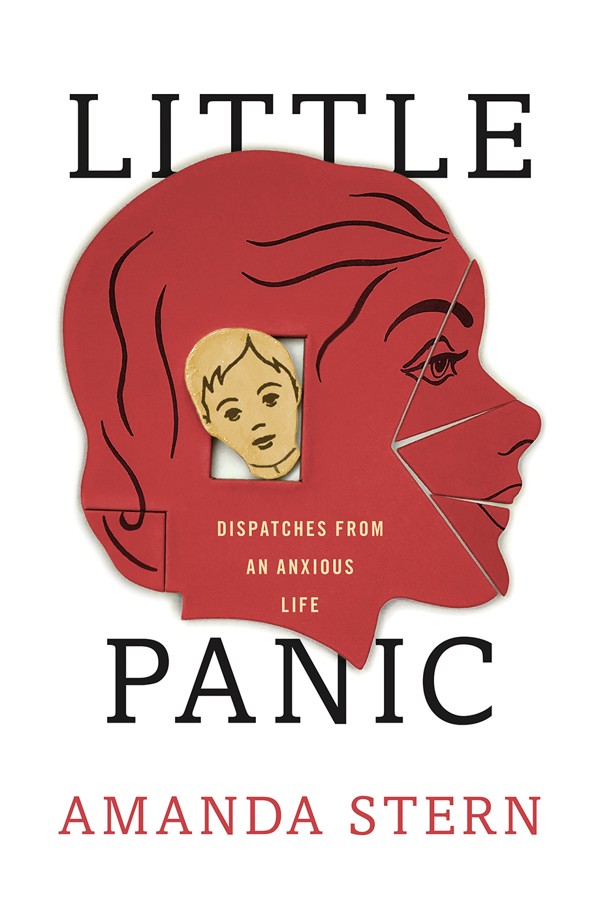 For an adult, an ineradicable and paralysing daily fear of losing loved ones would be dreadful enough. In a child, her age still in single digits, it would be a calamity of heartbreaking dimensions. But that was just one worry among many that plagued the perpetually afraid Amanda Stern from the outset.
Unsuccessfully tested for a seemingly entire medical textbook of mental and other disorders, New York native Stern was prey to an amorphous, nameless and therefore untreatable condition until, at 25, panic disorder was finally diagnosed.
Her chronological memoir is concurrently fascinating and excruciating in its mundane details of the life of a child supposedly "deficient", "defective" and "learning disabled"; and of a more hopeful adult, who once considered herself "the flaw in the universe", now coping with her affliction and showing how it's done.
Zen in the Age of Anxiety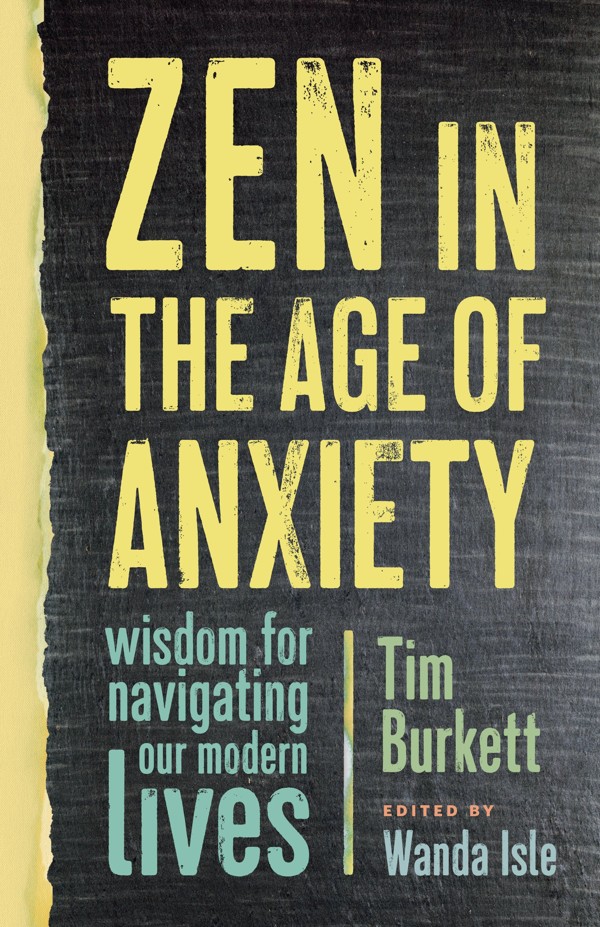 If you've ever felt the need for life balance, but thought Zen Buddhism sounded too happy-clappy, Tim Burkett's anxiety buster, written, he says, "in the style of an owner's manual", invites you to reconsider.
With no off-putting jargon but plenty of clear advice on how to meditate your way beyond "the primary causes of pain and confusion", this road map to enlightenment promises the keys to "ancient wisdom" and an antidote to self-loathing, inadequacy and sex and money problems.
Burkett writes that "Zen is no longer flourishing in its motherland, China", but is alive and well in the capitalist United States. How spiritually fitting would it be, in the helter-skelter modern world, for a Western devotee to take it home?
The Other Side of Silence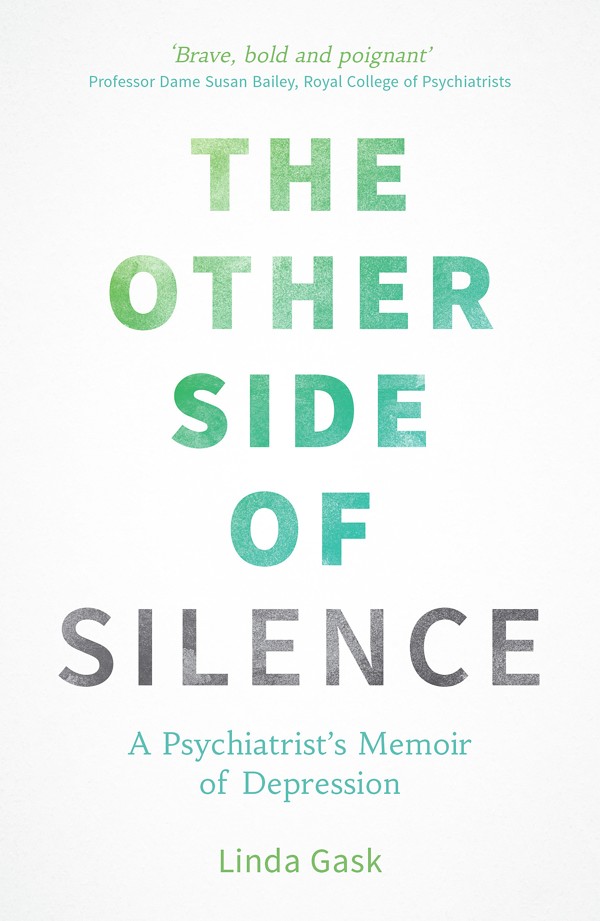 A memoir of depression "not intended to be a depressing tale", Linda Gask's soul-baring chronicle sends a robust message of hope. Revealing how she learned to cope with loss and conquer her own depression, Gask admits to having fought feelings of "utter despair" – which takes courage for a psychiatrist advising others on similar problems.
It emerges that the darkest thoughts are no strangers to the far side of the couch, but Gask shows fellow sufferers that they can learn to think positively, even if they "consider [themselves] completely worthless" and if, like hers, their early but still-resonating years were scarred by "a fear that something terrible was going to happen". As both doctor and patient, Gask realises that "being an expert in depression doesn't confer immunity".
Forest Bathing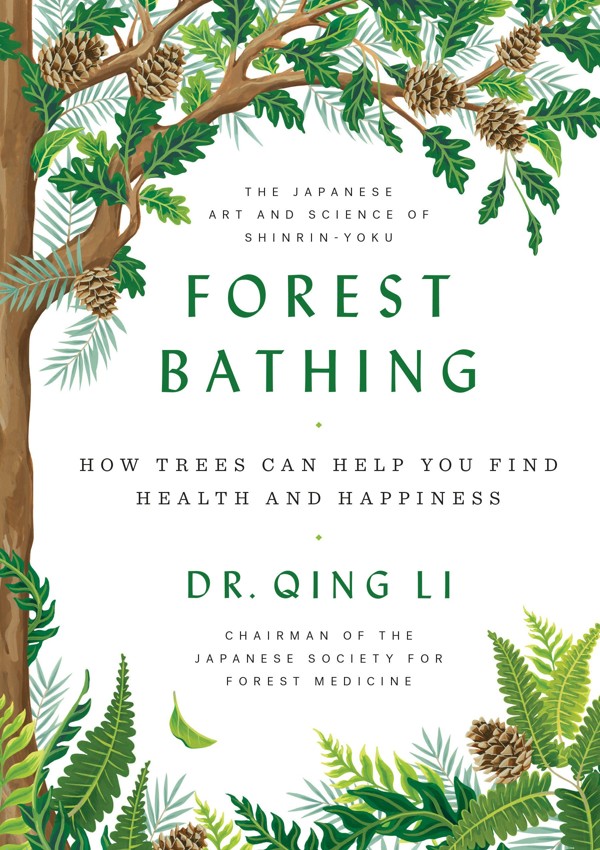 Turn over a new leaf by heading to a forest (or city park) and walking through it, thereby plugging yourself back into nature and upgrading your spiritual and emotional health. This is the basis of "forest bathing", known as shinrin yoku in its native Japan and promoted by Tokyo-based Dr Qing Li.
Forest bathing, a term invented in 1982, amounts to communing with woodland through all five senses (but doesn't mean skinny-dipping in a secluded lake, or hiking). Qing says a "wealth of data" shows that forest bathing results in increased energy, reduced stress, improved cardiovascular health, weight loss, better sleep and perhaps diminished cancer risk. That the secret power of trees to make us healthier and happier is also a campaign ploy to protect forests means it's a win-win.
Decluttering at the Speed of Life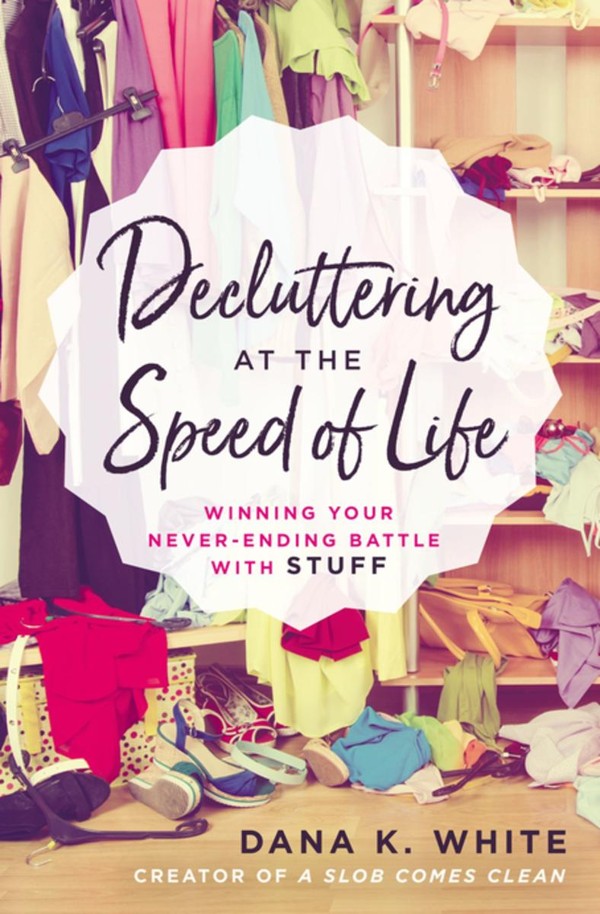 As an affliction plaguing consumers in industrialised countries, clutter – and its eradication – has earned its publishing niche. It has also made a media superstar of tidying extraordinaire Marie Kondo. But those with more mundane aspirations in that department might turn to someone such as battle-hardened Dana K. White (who once "couldn't function in [her] own home"). Her solution to purging paralysis is simple: stuff you don't need goes out the door.
Advice includes: "Accept the limitations of the space you have," "You don't need a bigger house" and, "Grab a donate box." Also, as Hongkongers will know, and White points out, space is money. So, how much are you willing to pay to store that third (insert item of choice)? This decluttering guide is the only one you'll need; any more would just get in the way.
The Happy Brain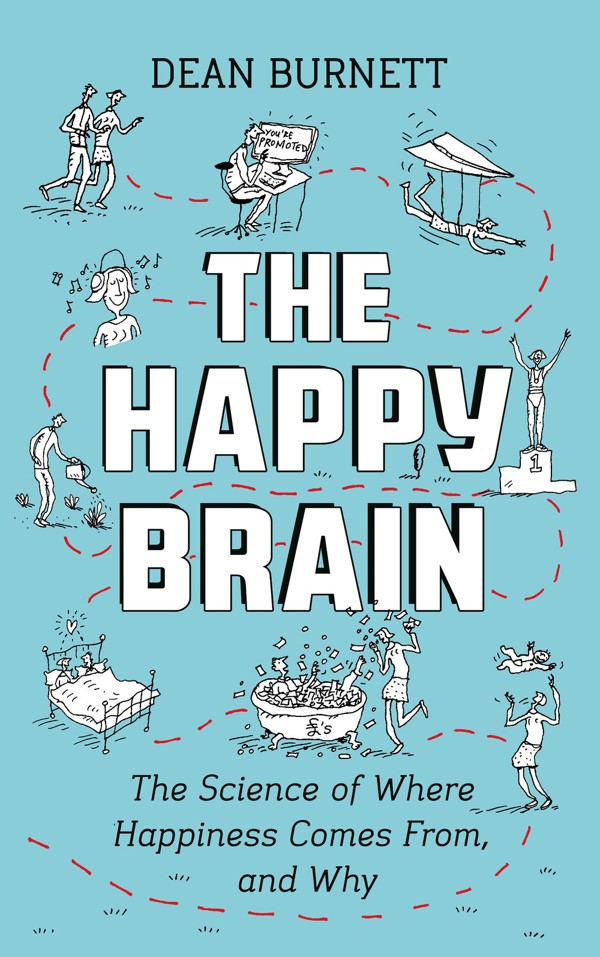 A question to fill newspaper column inches on a slow news day: what makes people happy? The answer requires an unlikely combination of neuroscientist and stand-up comedian: Dean Burnett. Compounding those roles doubtless allowed insight into the importance of feel-good natural endorphins – plus the significance of "wealth, fame, love, sex, power, laughter" and more.
The big answer sought, of course, depends on who is being asked, but Burnett's real quest is to understand "the activity of the working brain". This leads him into a shadowy bar to talk fetishes with a sex blogger and to an understanding of why comedians who see "comedy as an escape" seem prone to "depression and anxiety", and the possibility of "constantly facing criticism". Still, says Burnett, "you've got to laugh".
The Art of Gathering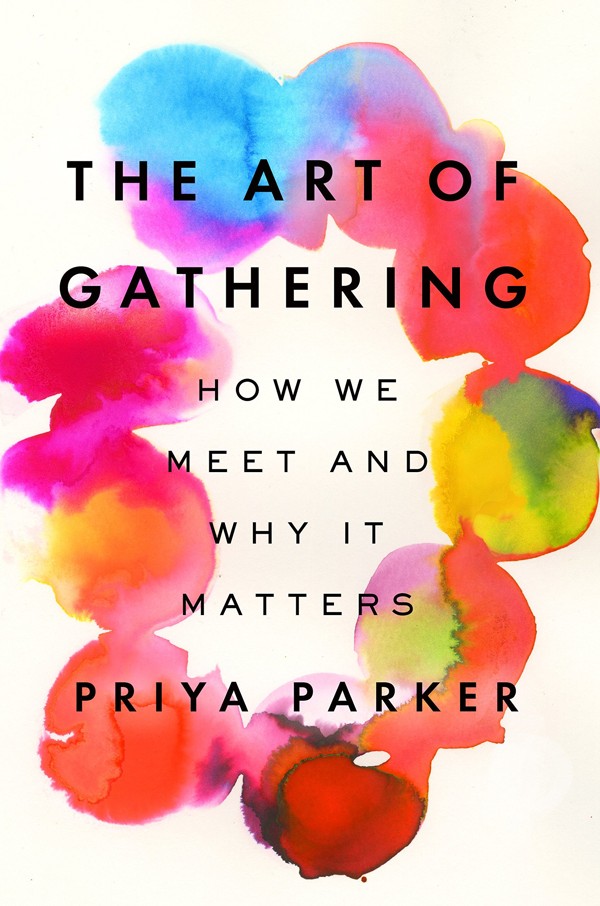 "The conscious bringing together of people for a reason" is how "professional facilitator" Priya Parker defines gathering – an action that apparently governs how we understand the world. Cue the skewering of gatherings such as the useless office meeting – at least one survey's "top obstacle to getting work done" – dull lectures and dismal parties. Parker encourages anyone planning an assembly, however small, to identify its purpose and avoid wasted opportunities, "boredom, despair and rage".
A former conflict-resolution expert, she has conducted meetings around the world in all manner of settings, with everyone from Indian villagers to United States federal officials, and has the anecdotes to prove it. Heed her advice, so that next time you're invited to a crayfish party in Stockholm, you'll know how to behave (expect to down schnapps).
F**k It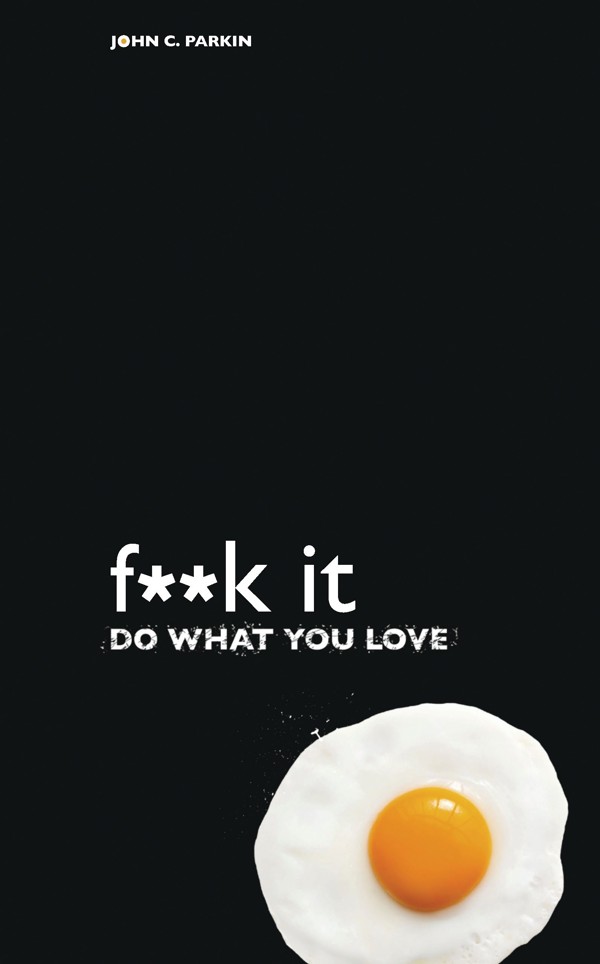 Profanity in a book title might catch a few eyeballs, but does the tactic merely hide poor content within? Not here: the new edition of this book, one of several by John C. Parkin on the same subject, is merely the most visible part of a two-word philosophy that taps into pure anarchy.
A shamanic healer and former advertising copywriter, he encourages followers to let go and chill out (also by joining workshops or retreats). This how-to book suggests that enlightenment can be achieved by "the natural way to say F**k It […] to illness and disease", to your job, fame, money and even the weather. "The most advanced relaxation method you'll ever find," writes Parkin, "is not caring and not wanting – saying, F**k It." Amen.
The Hope Circuit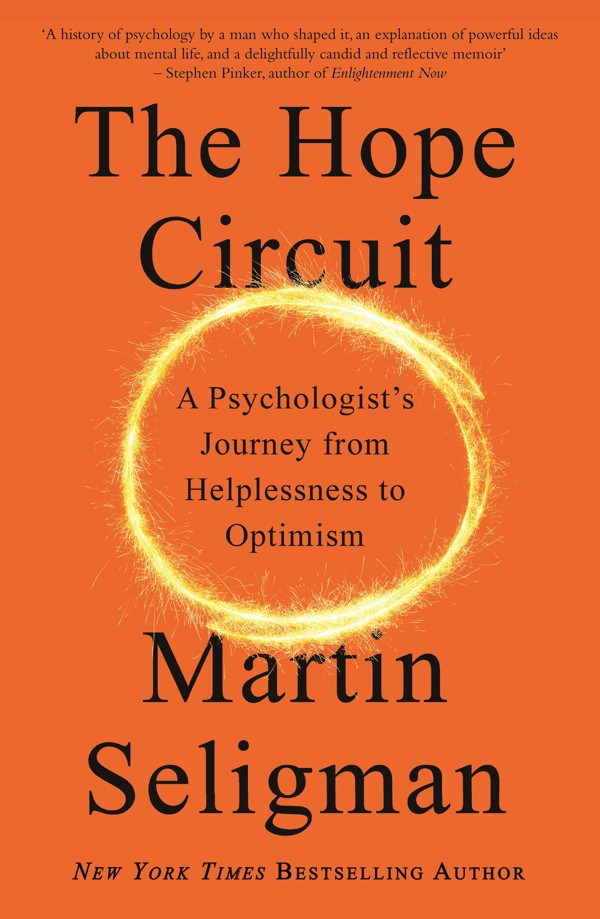 This isn't another volume in the occasional series "Physician, Heal Thyself", but an intriguing memoir combined with a history of positive psychology. Martin Seligman, founder of the discipline, is an authority on depression and pessimism – the personal grouchiness he admits to here made him realise that "psychology could be explicitly about building the good life". But because he considered the "practice and science of psychology […] half-baked" to that point, he encountered tough enemies in the American Psychological Association.
His journey also includes controversial detours into consultancy work with the CIA and the US Army, as well as corporate clients. Seligman's various skirmishes bolstered his creed of resilience (in the face of sustained character assassination), but as he himself would say: feeling good – it's all in the mind.
Source link