That was the operative word Saturday night after Omaha Westside captured its third Class A championship.
Coach Steve Clark talked about it, as did senior guard Quinn Weidemann.
The Warriors deserve credit for hitting the reset button after two starters suffered season-ending knee injuries. That was after Westside had steamrolled the competition in the Metro holiday tournament, winning its four games by an average of 26 points.
An overtime loss at home against Omaha Northwest on Feb. 2 was the last time the team would taste defeat. The Warriors won six in a row and avenged that setback by defeating the Huskies in the district final.
It was Northwest that beat Westside in the district final last year, a stinging defeat that kept the Warriors out of last year's state tournament.
That motivation, along with Weidemann's own inner drive, undoubtedly helped fuel the Warriors at state. The two-time All-Nebraska guard averaged 12 points as a freshman to help Westside win its second championship.
This time around, the Warriors posted tourney wins over Lincoln Pius X and Lincoln Southwest. That lifted the Warriors into the final against Millard South, the other in-state team that had defeated Westside this season.
Weidemann didn't even score in the first quarter as her teammates did the heavy lifting. Caroline Leibel scored all eight of her points and Elizabeth Robinson had a pair of baskets as Westside opened a 14-7 lead.
That advantage continued to grow as other players chipped in. Weidemann, Brooklyn James and Ella Wedergren each had a 3-pointer in the second quarter as the Warriors opened a 27-11 halftime advantage.
Contributions in the game also came from Lauren Fehr (five points, four rebounds) and Abby Hellman (six points, six rebounds).
Millard South closed to nine points in the final minute but the outcome was never really in doubt. Westside's team effort resulted in a 55-44 victory and a second state title under the guidance of Clark.
After the game, the coach spoke about the intangibles that helped his team stay on track this season.
"We were able to overcome it with our team chemistry and our depth," he said. "We kept driving toward our goals."
Weidemann, who finished with a team-high 18, was emotional in the postgame press conference. She fought back tears as she talked about playing her final game for Westside.
She'll be one of three seniors moving on after this season, along with Leibel and Fehr. Weidemann's departure obviously will be a huge blow for Westside, but nine players — including injured starters Jasmine McGinnis-Taylor and Ryley Nolin — will be back.
Sounds like new motivation for the Warriors next season.
Ratings update
Westside finishes as the overall No. 1 team and as the top dog in Class A.
Also finishing at No. 1 in their classes are state champions Elkhorn (B), Columbus Scotus (C-1), Superior (C-2), North Central (D-1) and Falls City Sacred Heart (D-2).
The state-champion coaches (in order) are Clark, Jennifer Wragge, Jarrod Ridder, Jim Sullivan, Alex McCleary and Luke Santo.
Cloudy crystal ball
The crystal ball didn't fare so well last week at state as it correctly predicted just one champion — Class D-2 Sacred Heart. Two other projected champs, Class A Millard South and Class D-1 BDS, fell in the finals.
In my defense, only the Irish prevailed as a top seed. Scotus and North Central each won as the No. 5 seed.
Hopefully there will be as many unexpected outcomes this week as colleague Stu Pospisil makes his predictions for the boys tournament.
Sheets are due
Coaches are reminded to return their all-state sheets by March 12. They should be emailed to mike.patterson@owh.com.
Coaches of teams in Class A, Class B and the Omaha-Area also should email their final stats. There's no need to update stats if they're being updated on the MaxPreps website.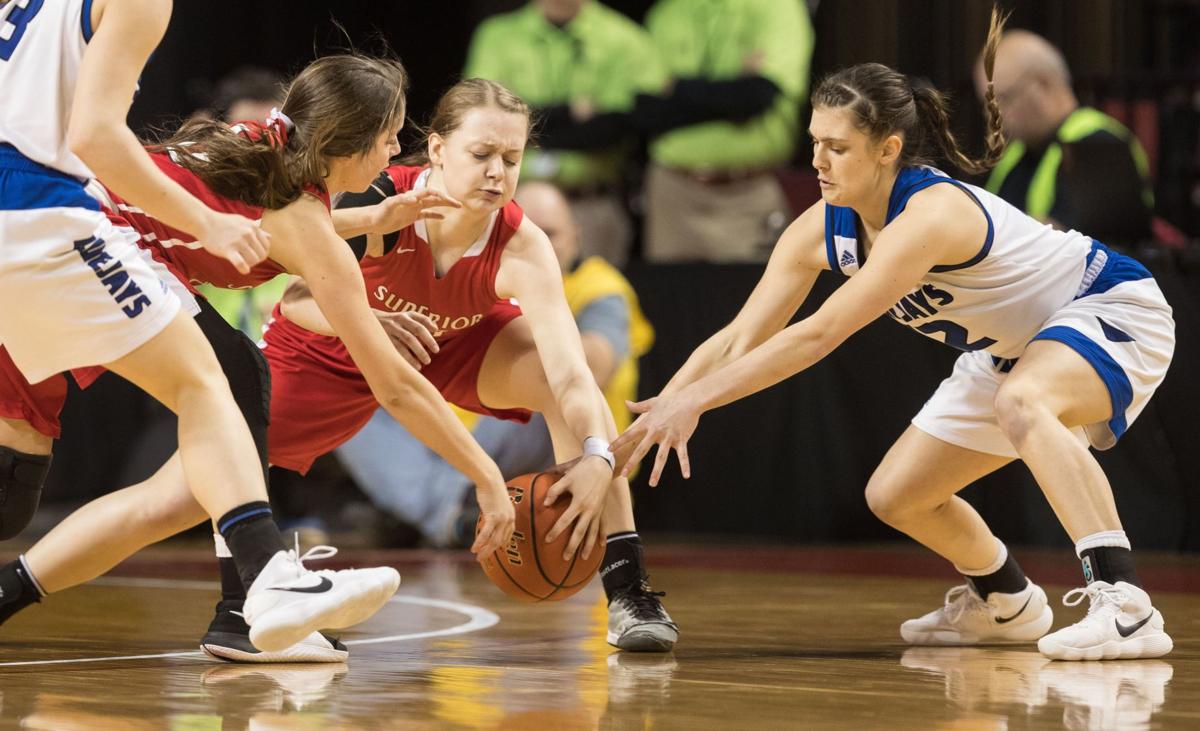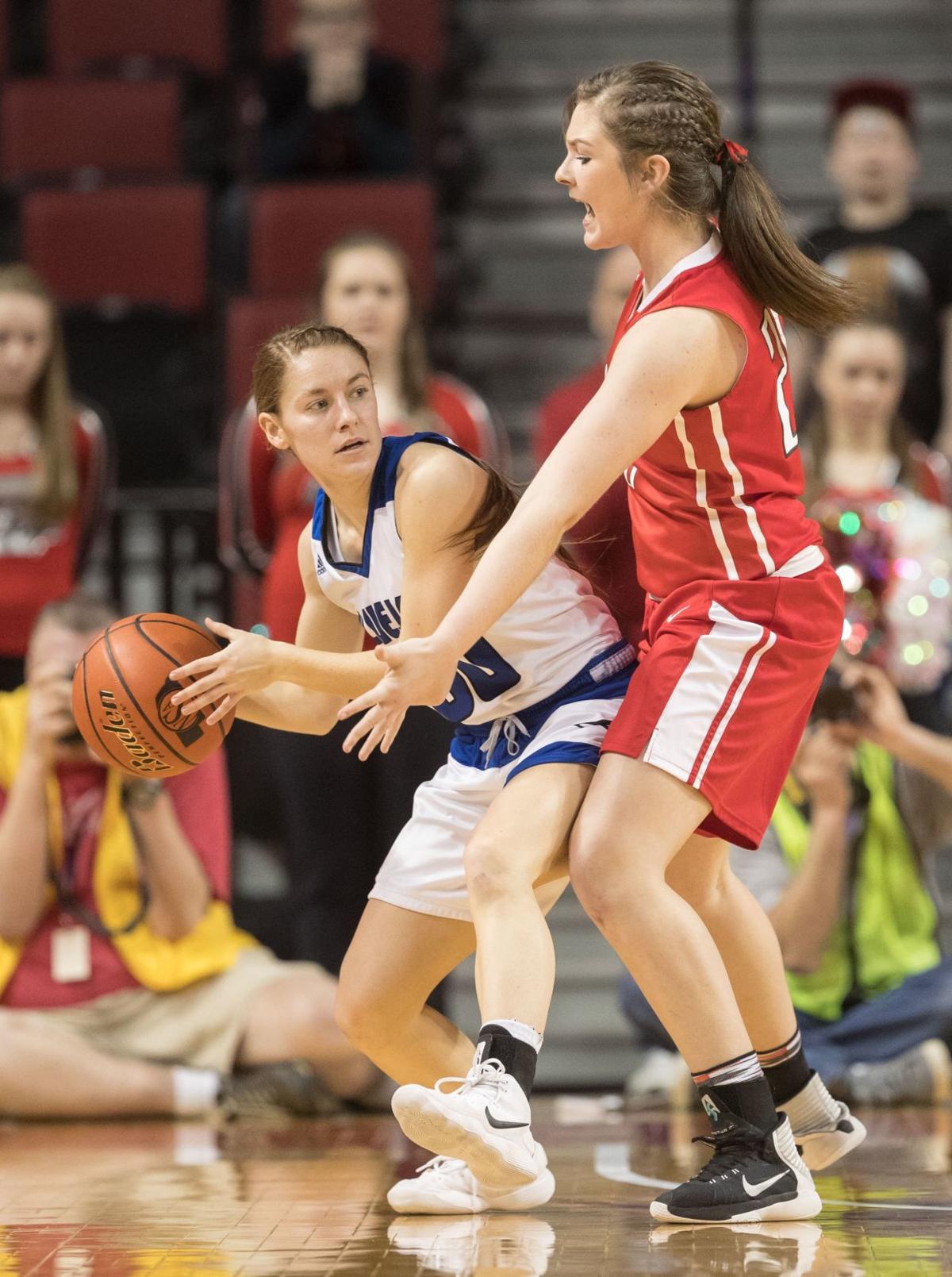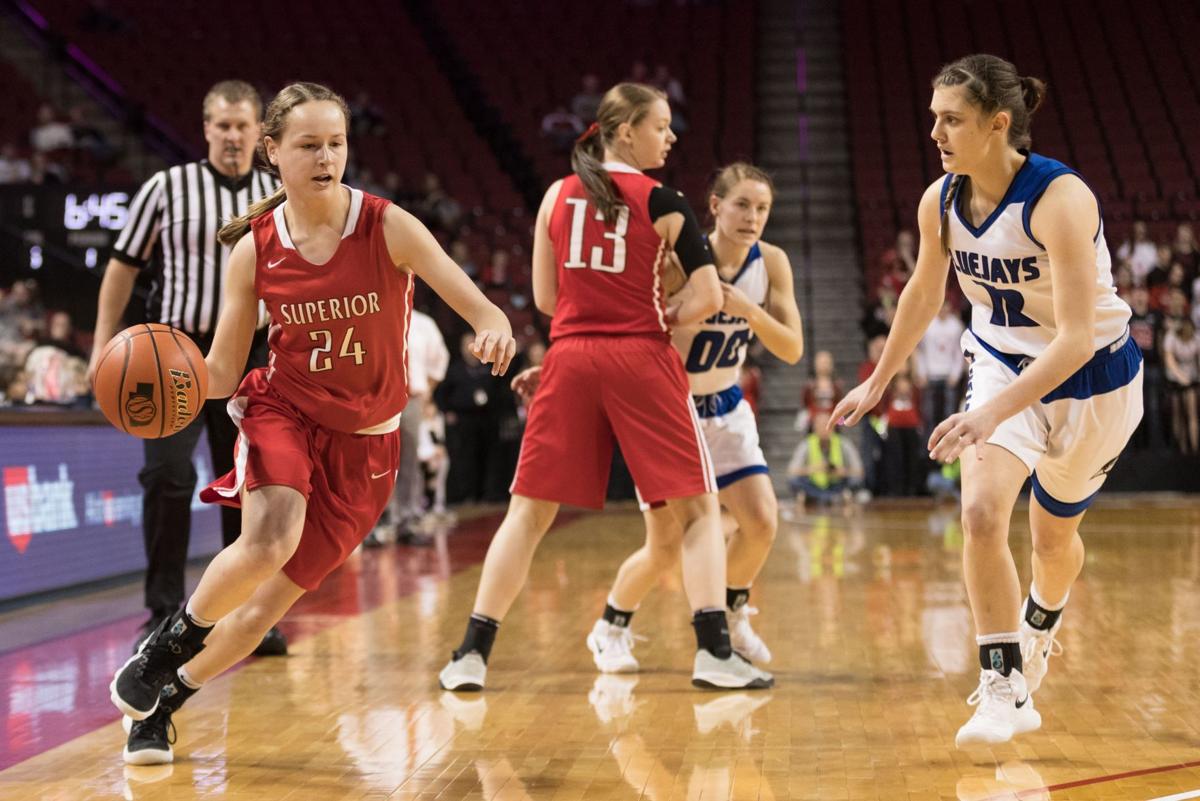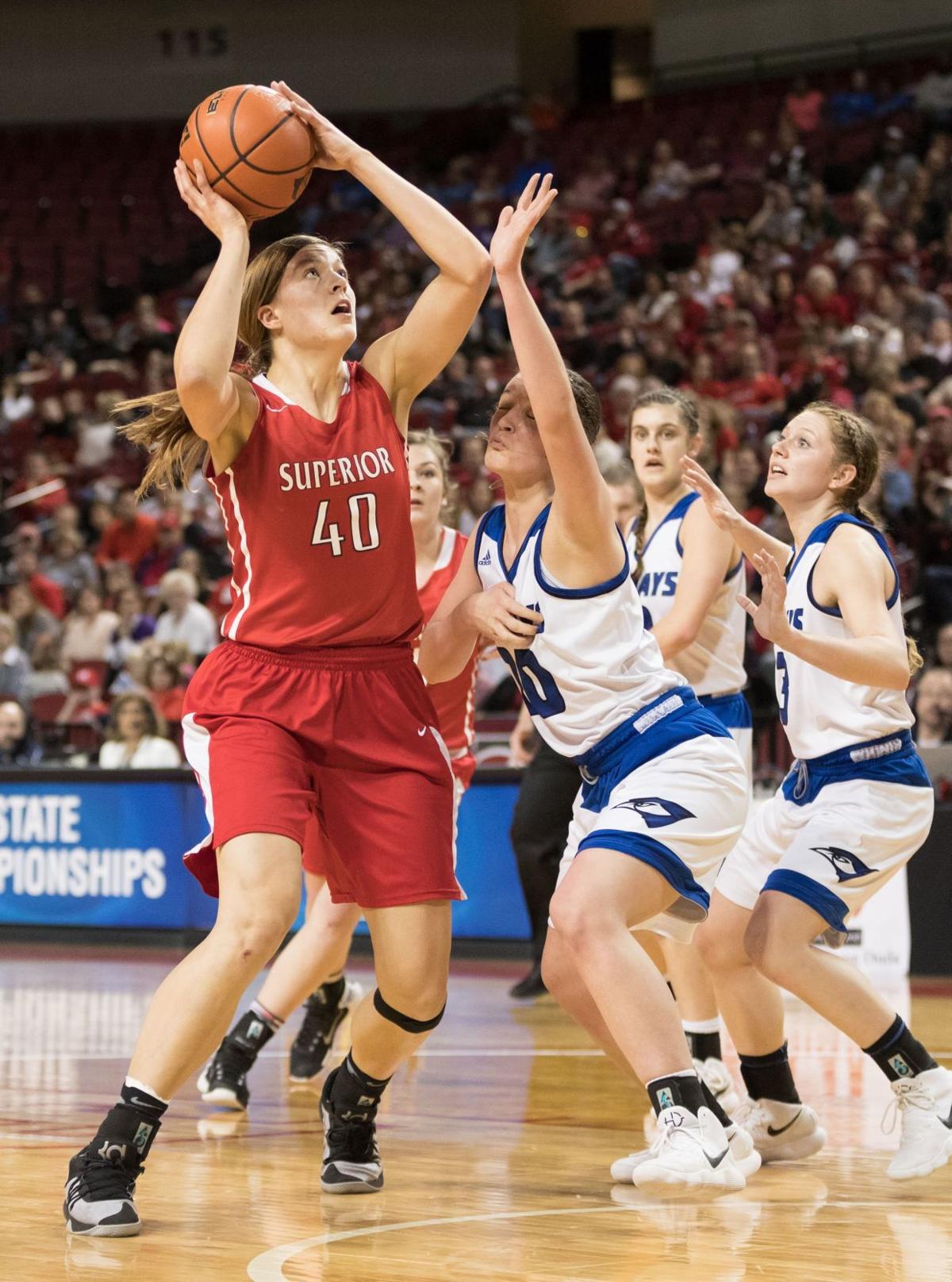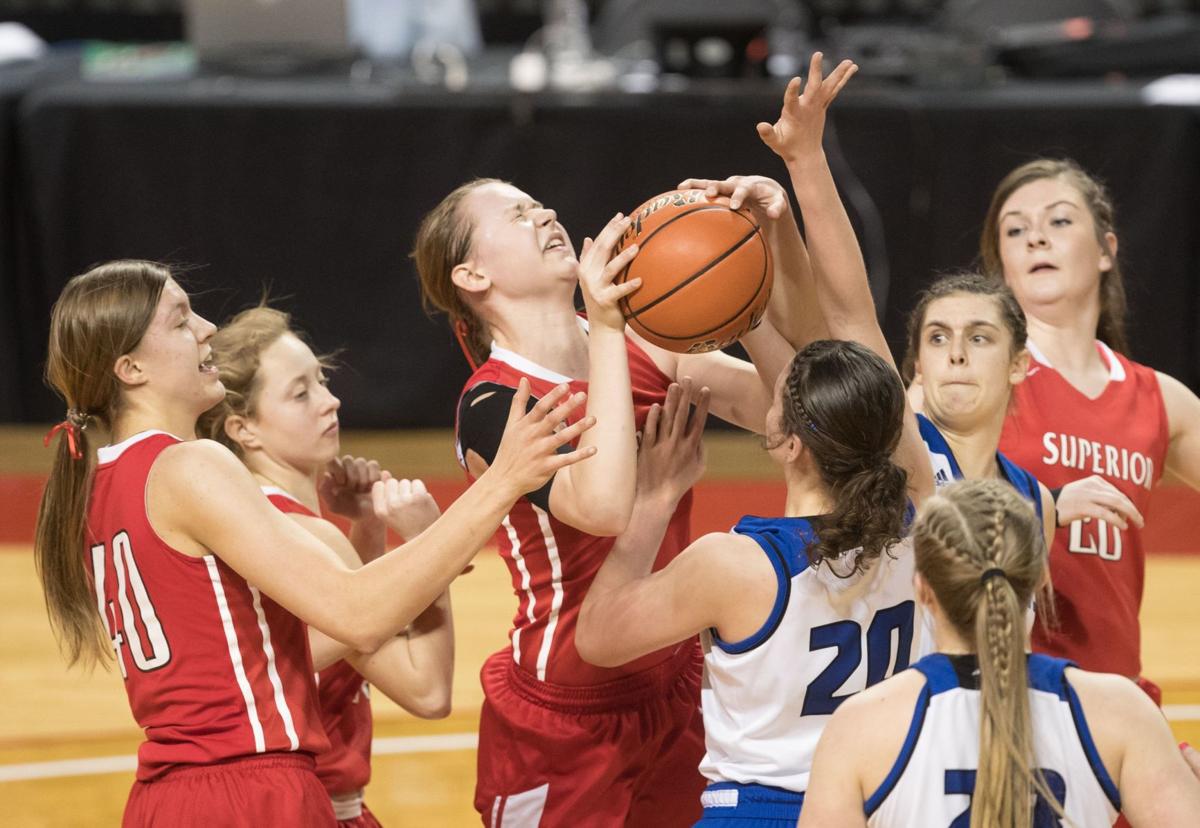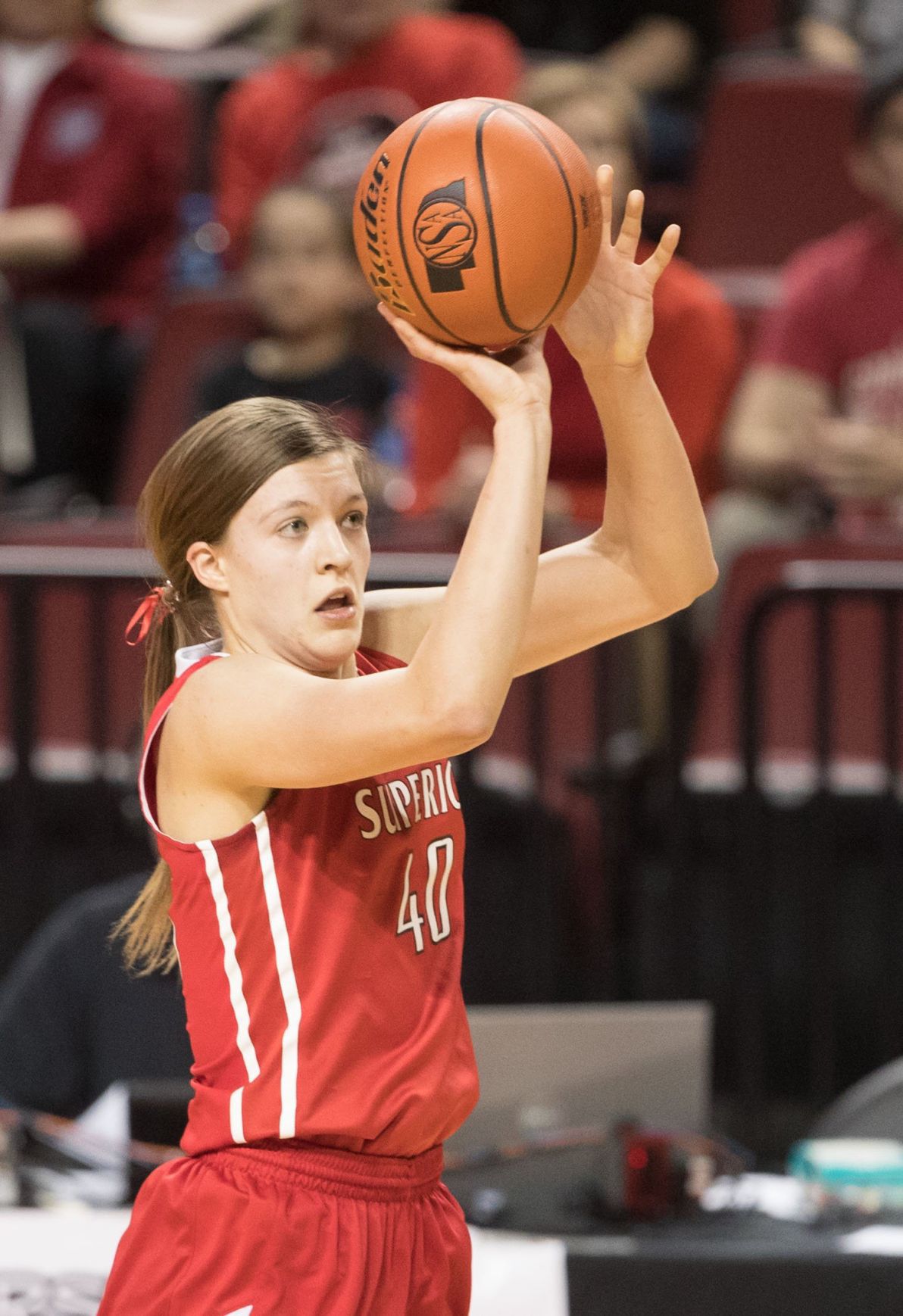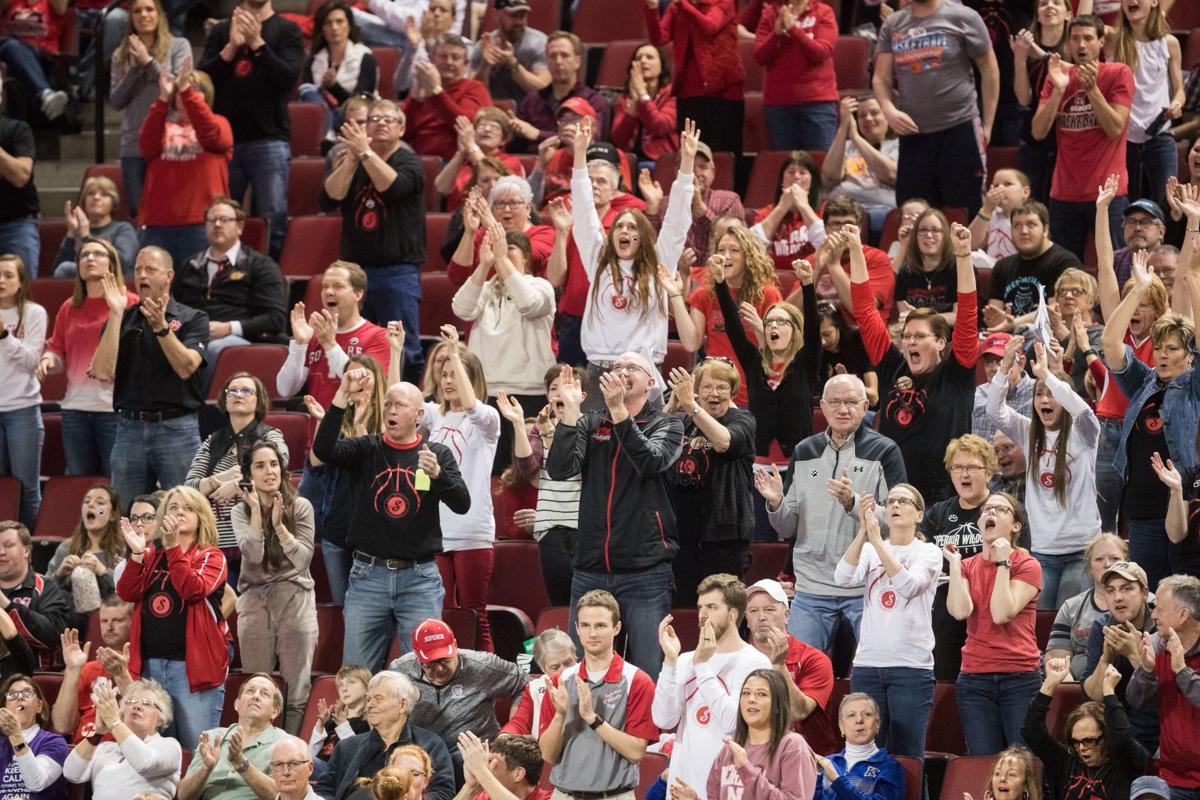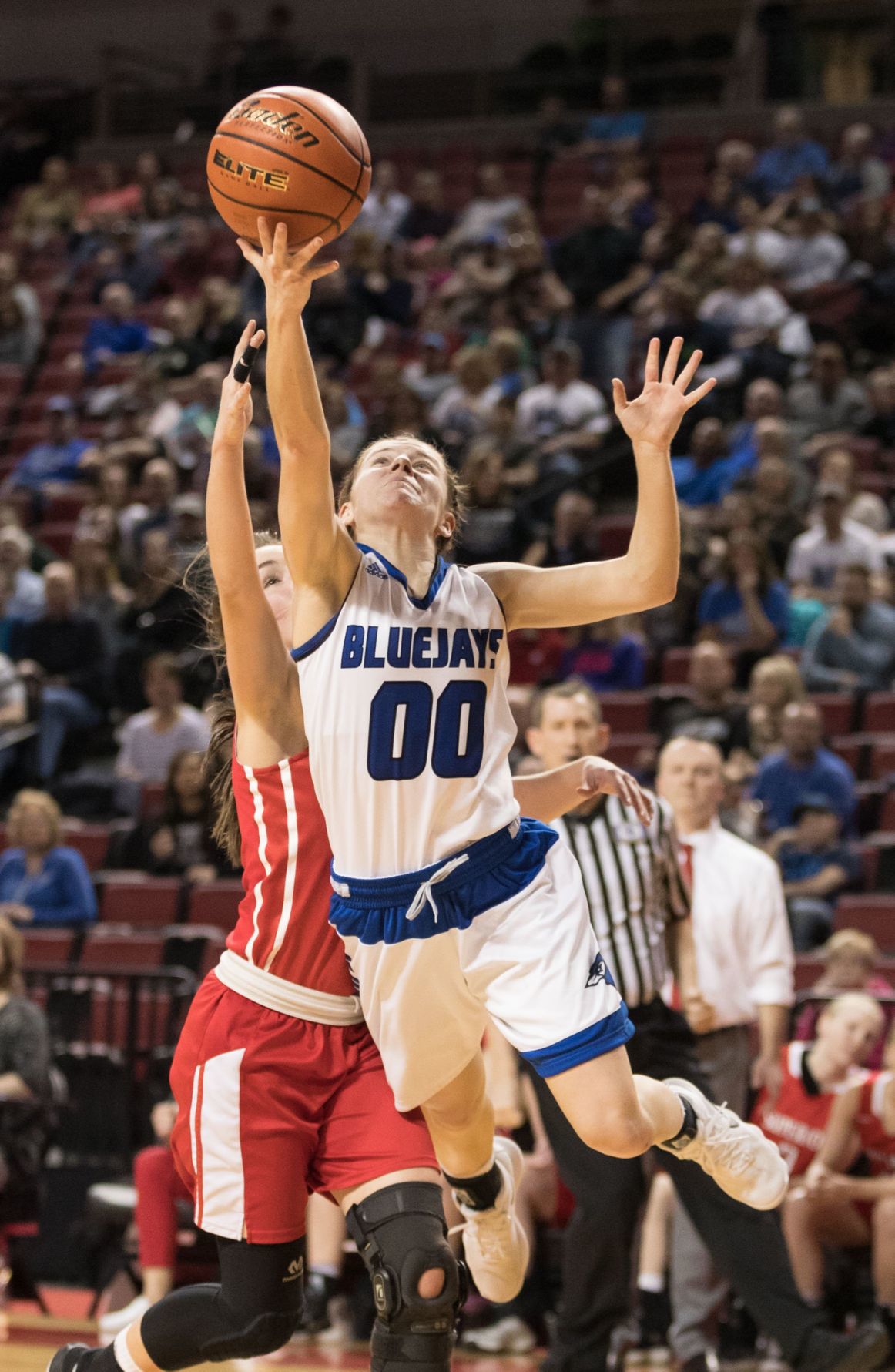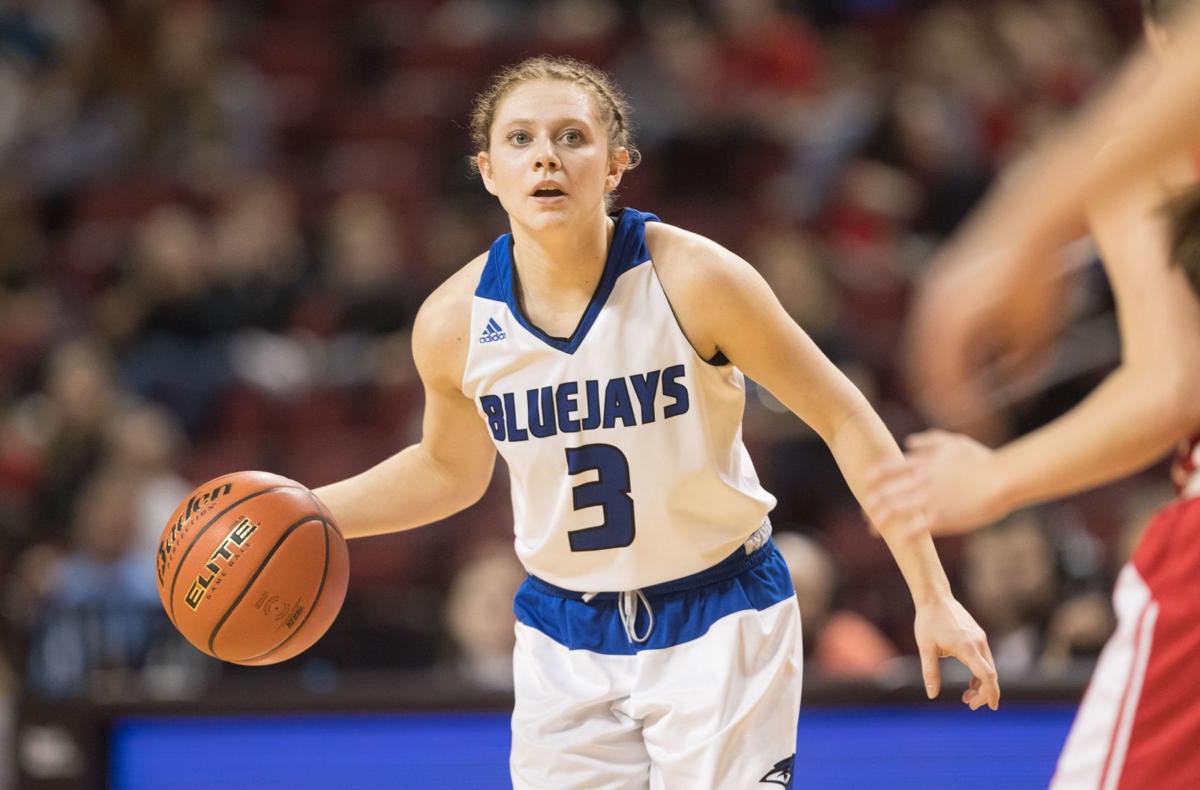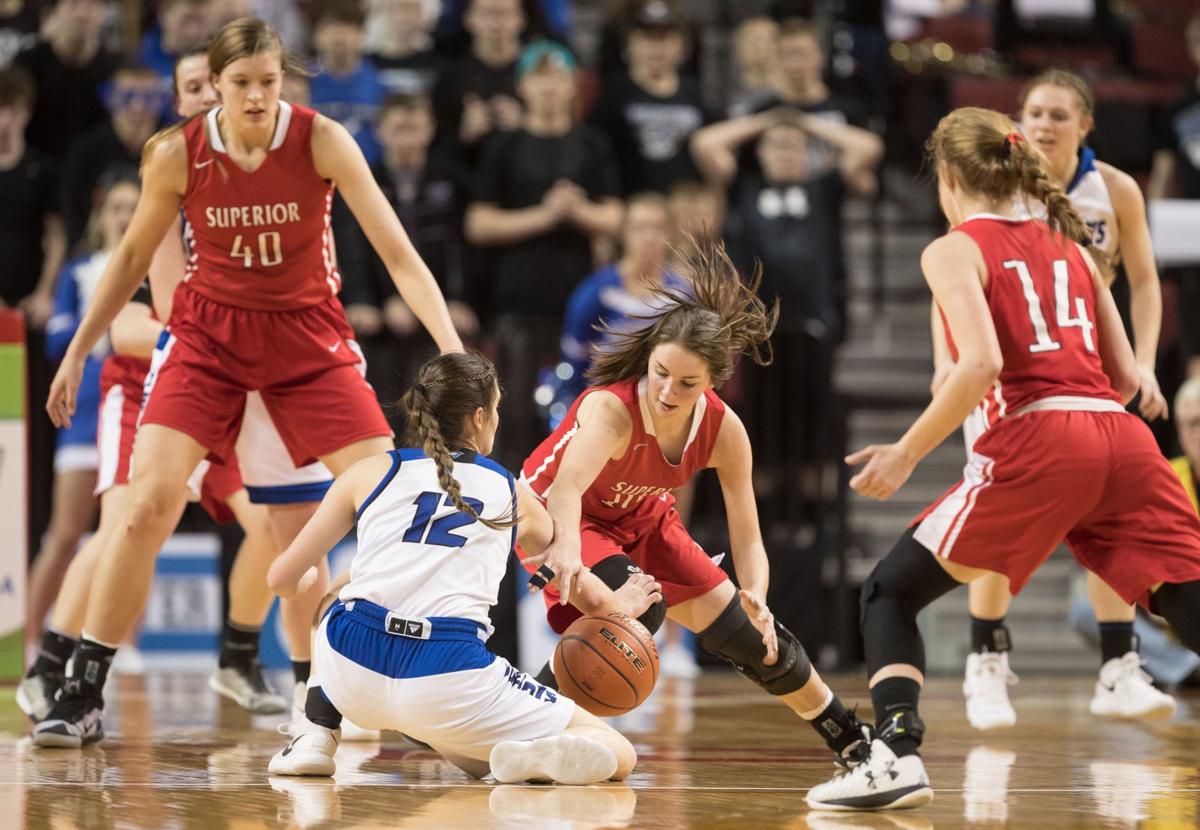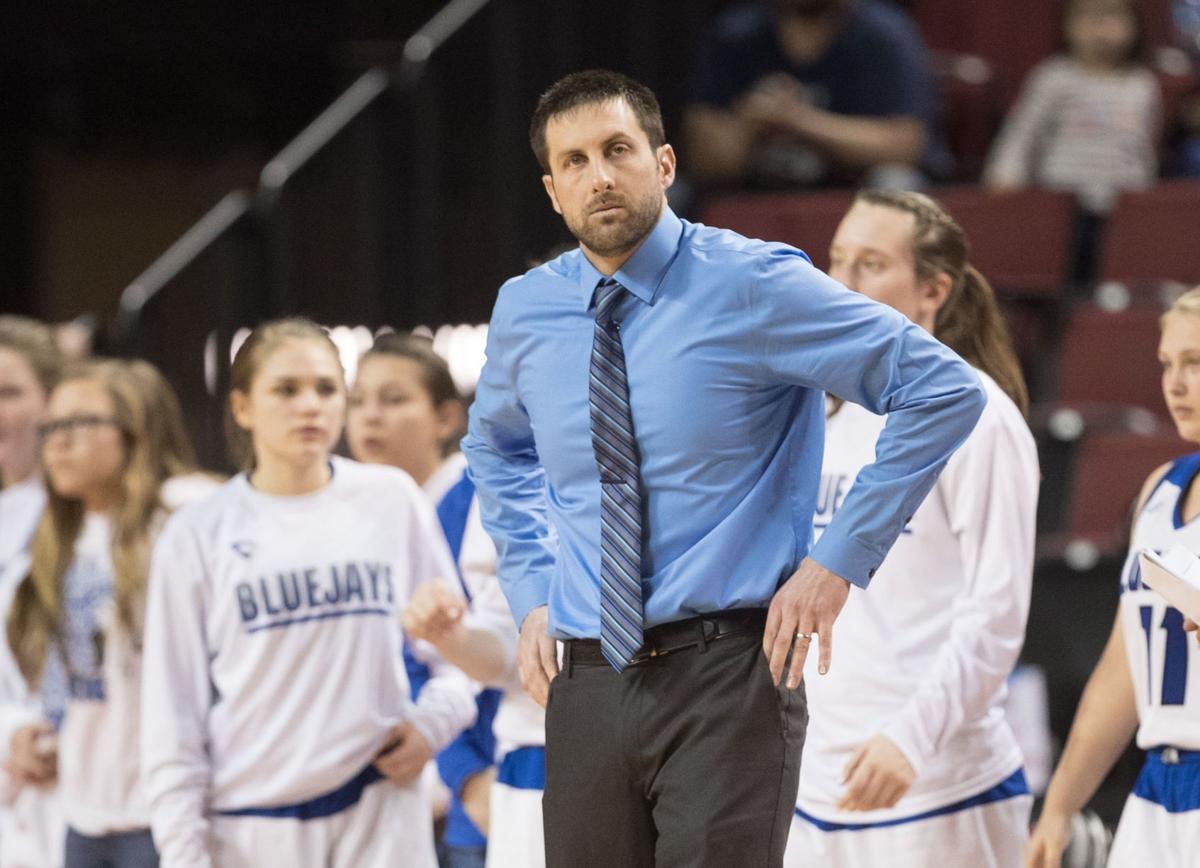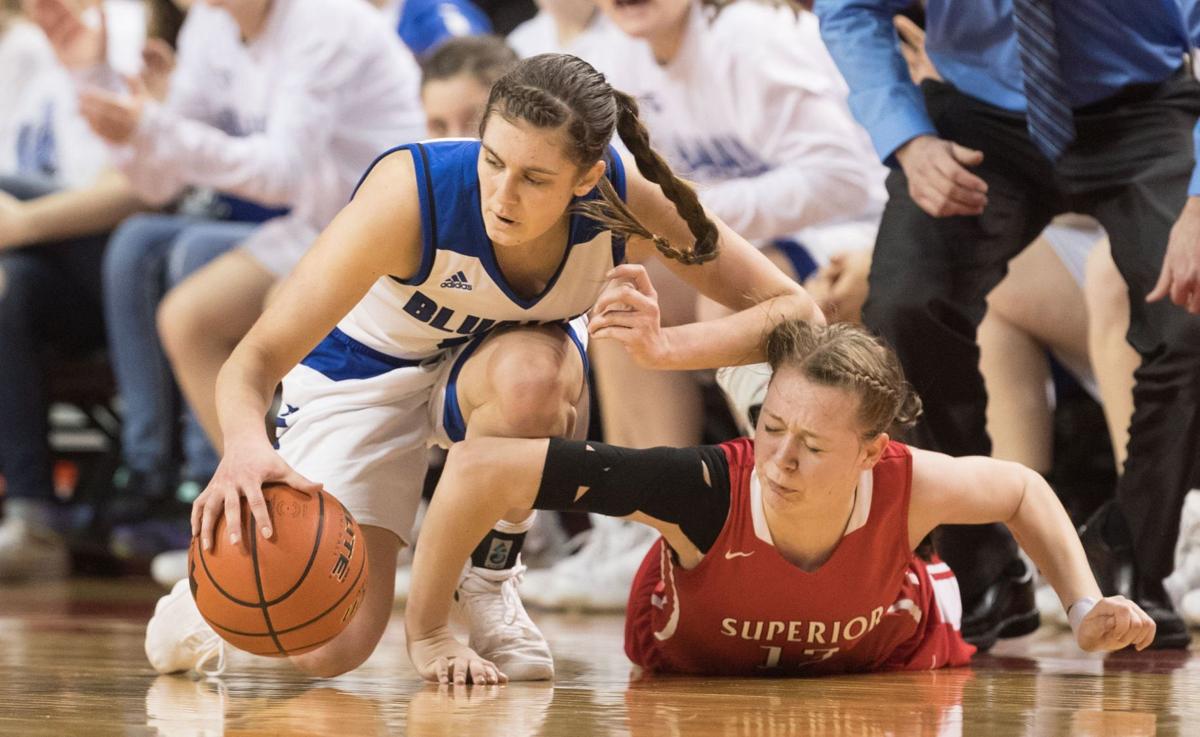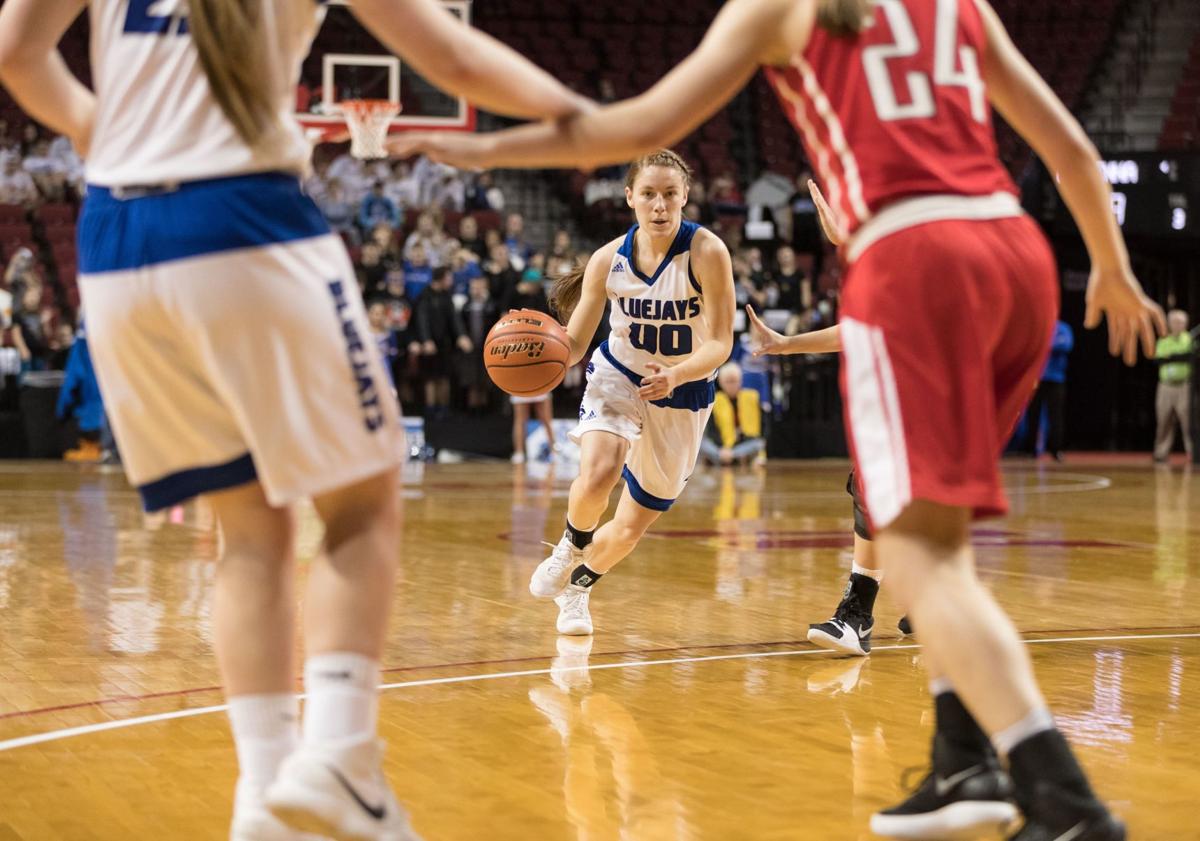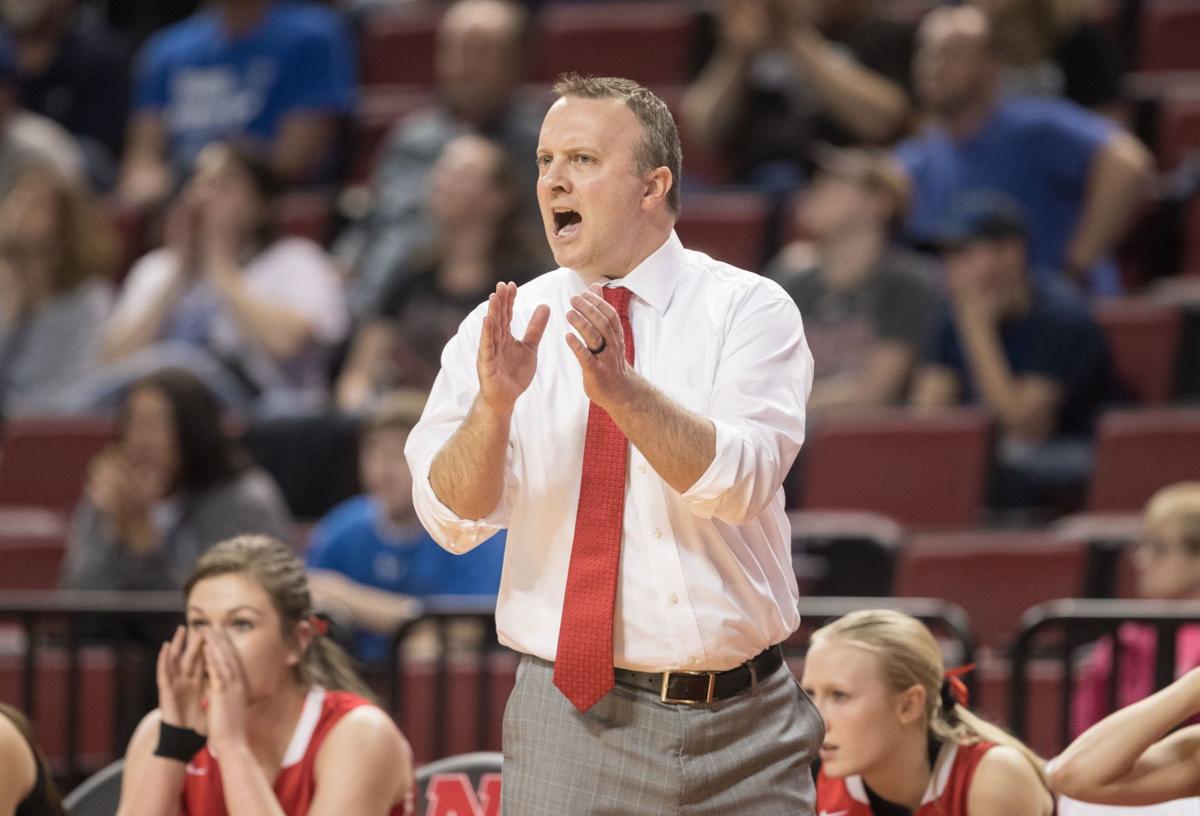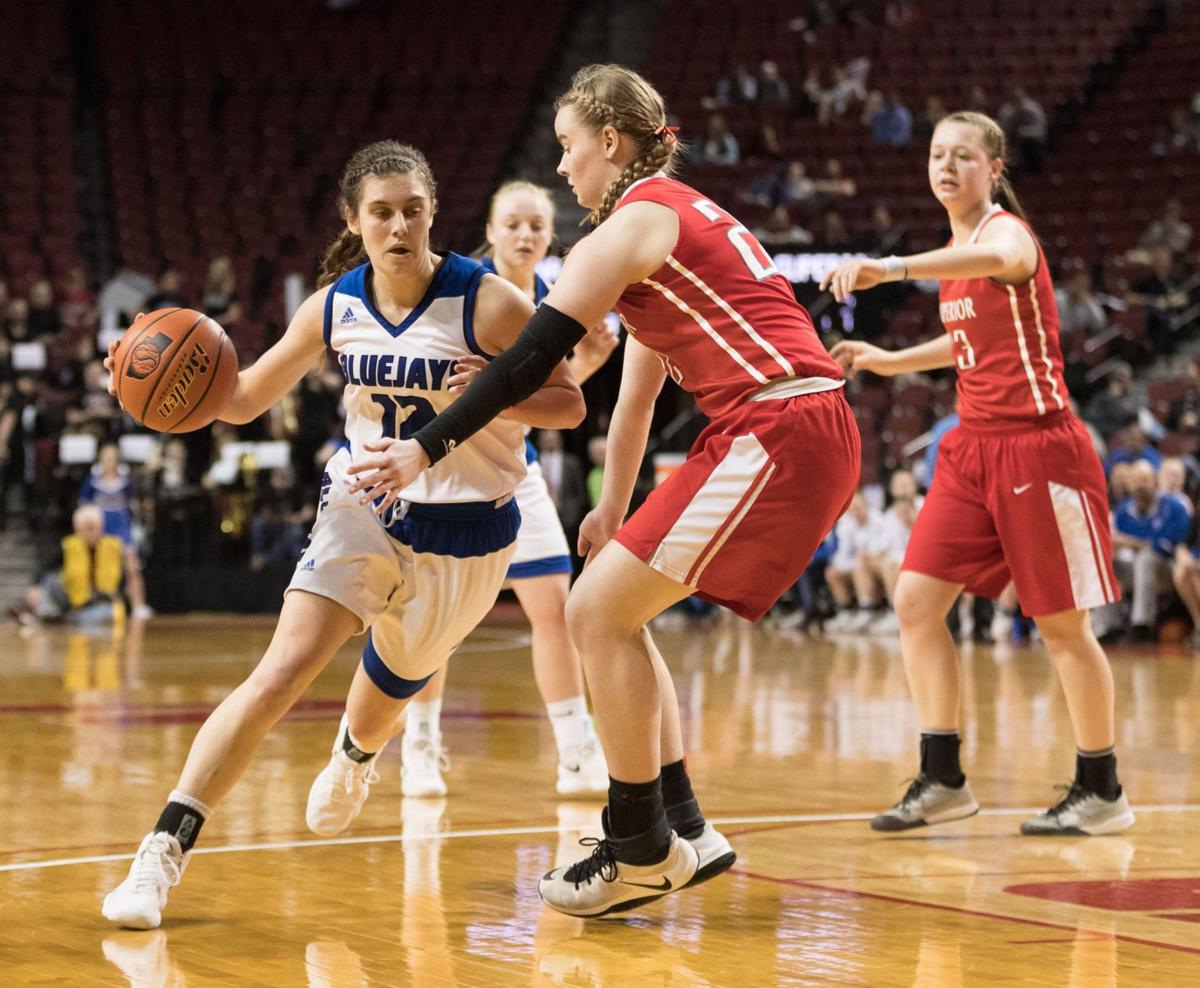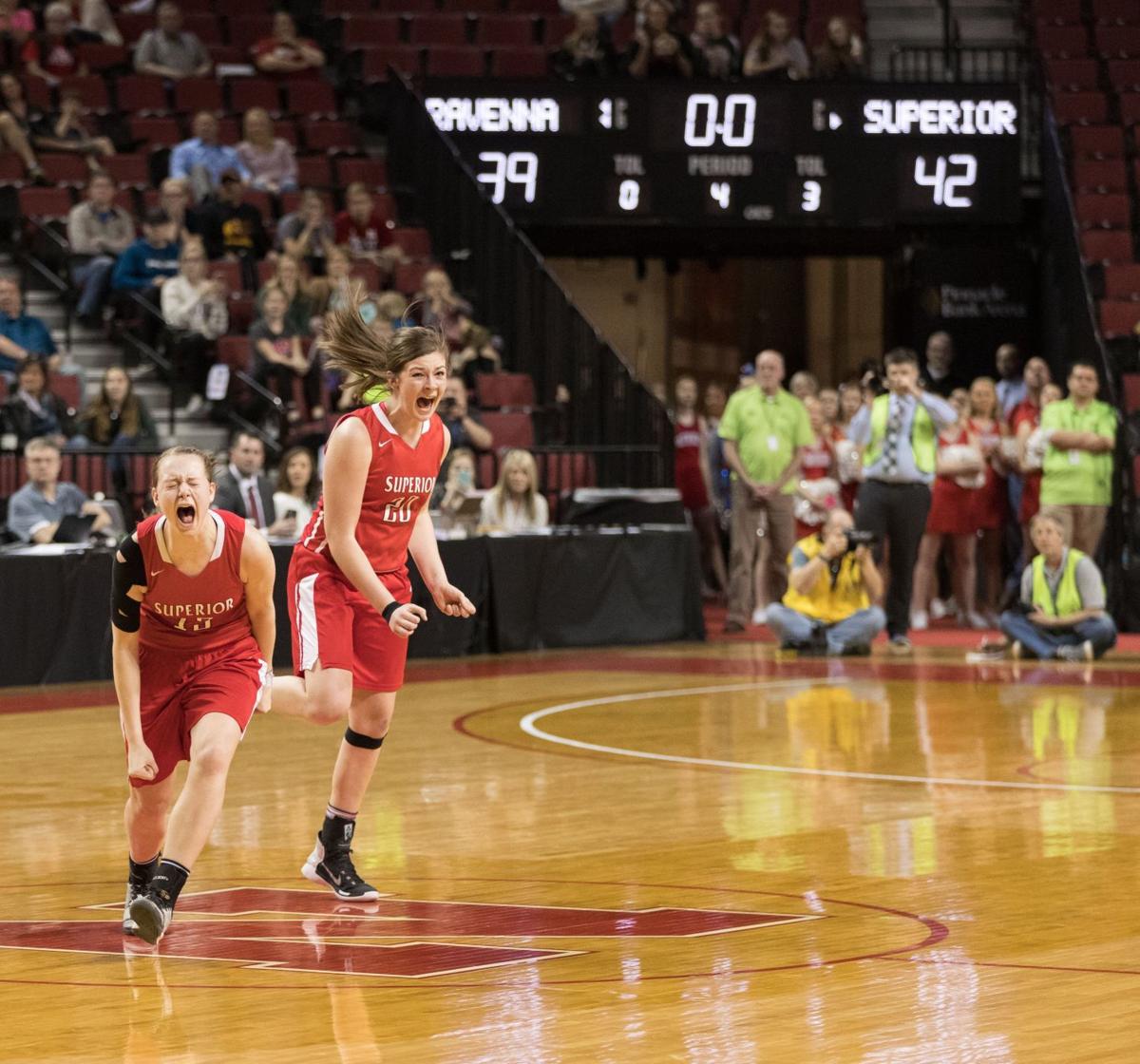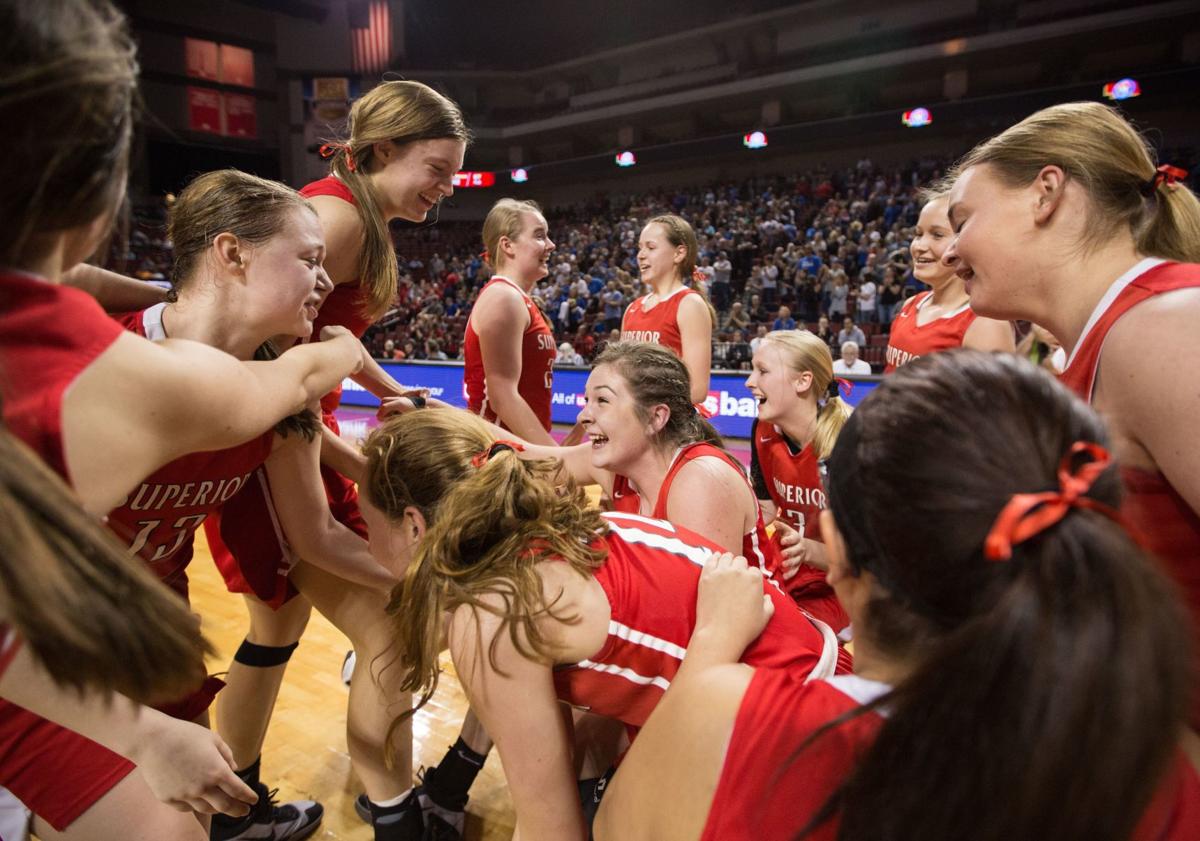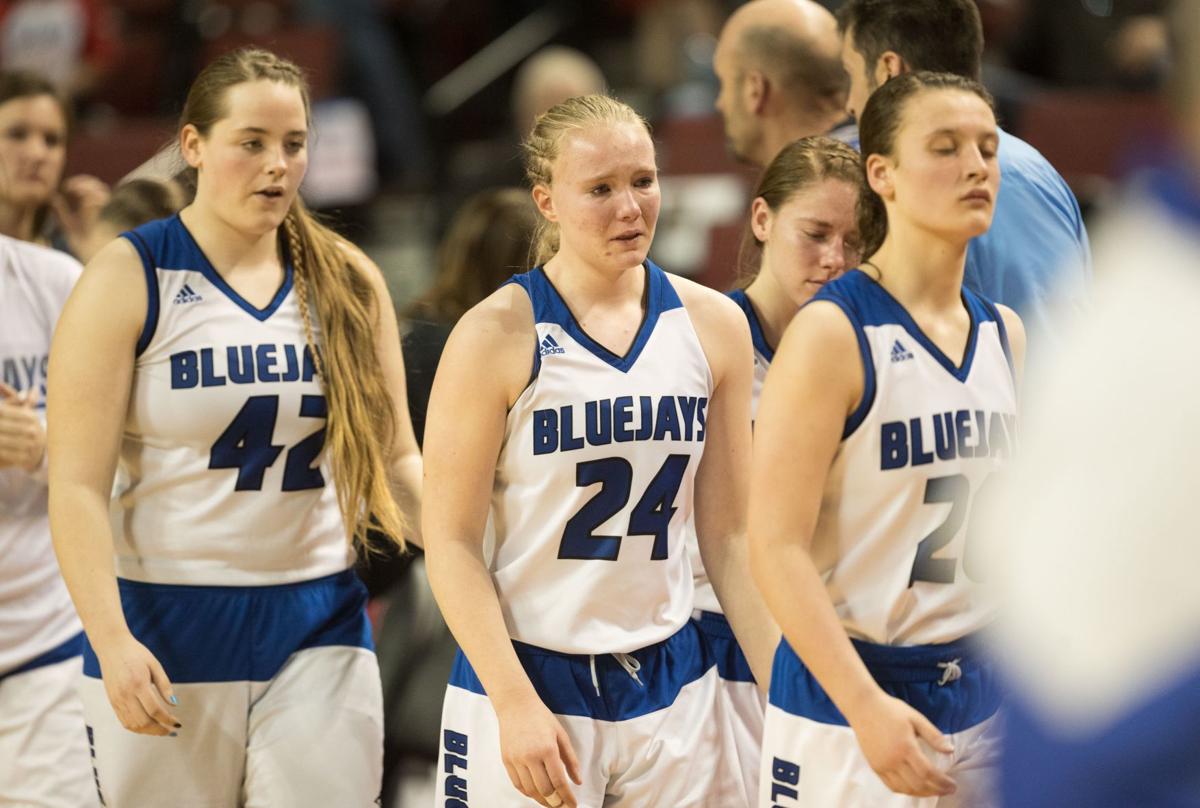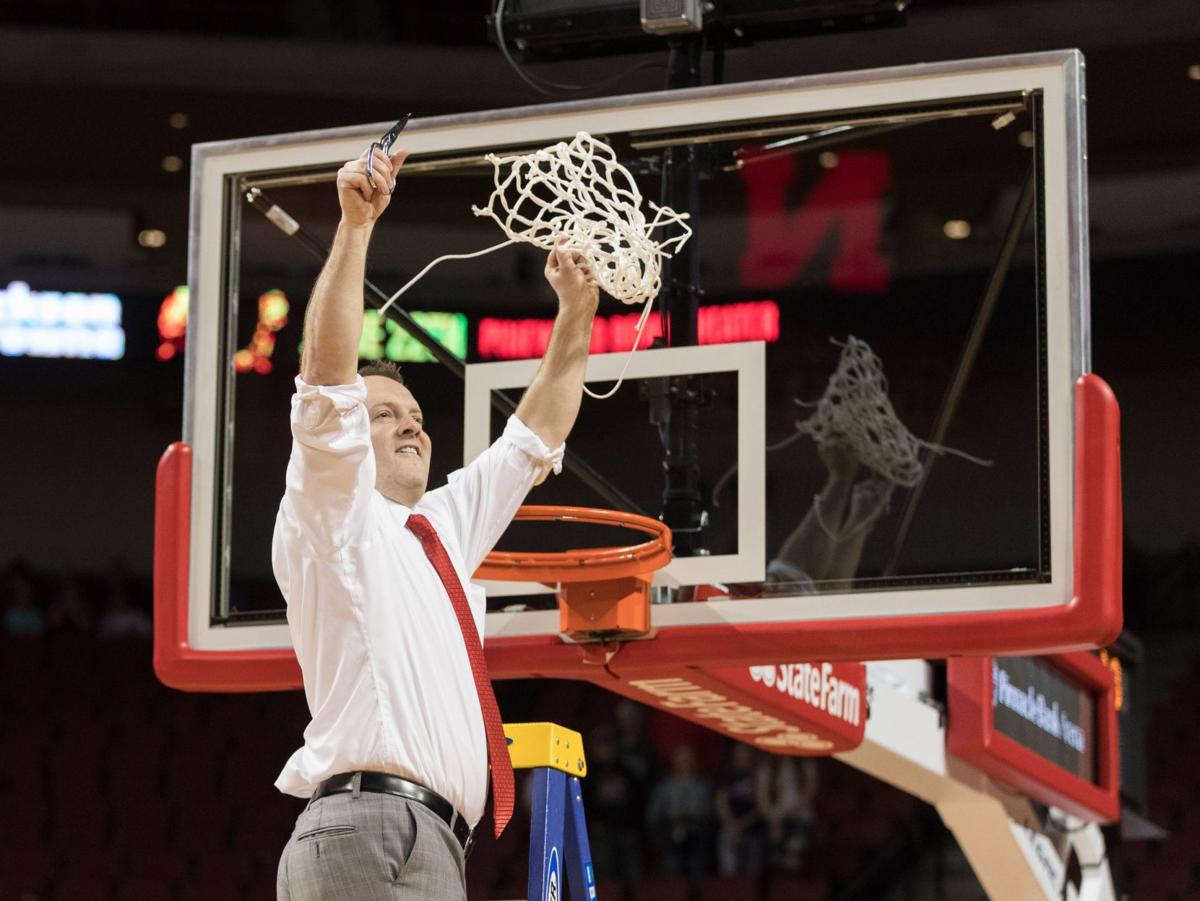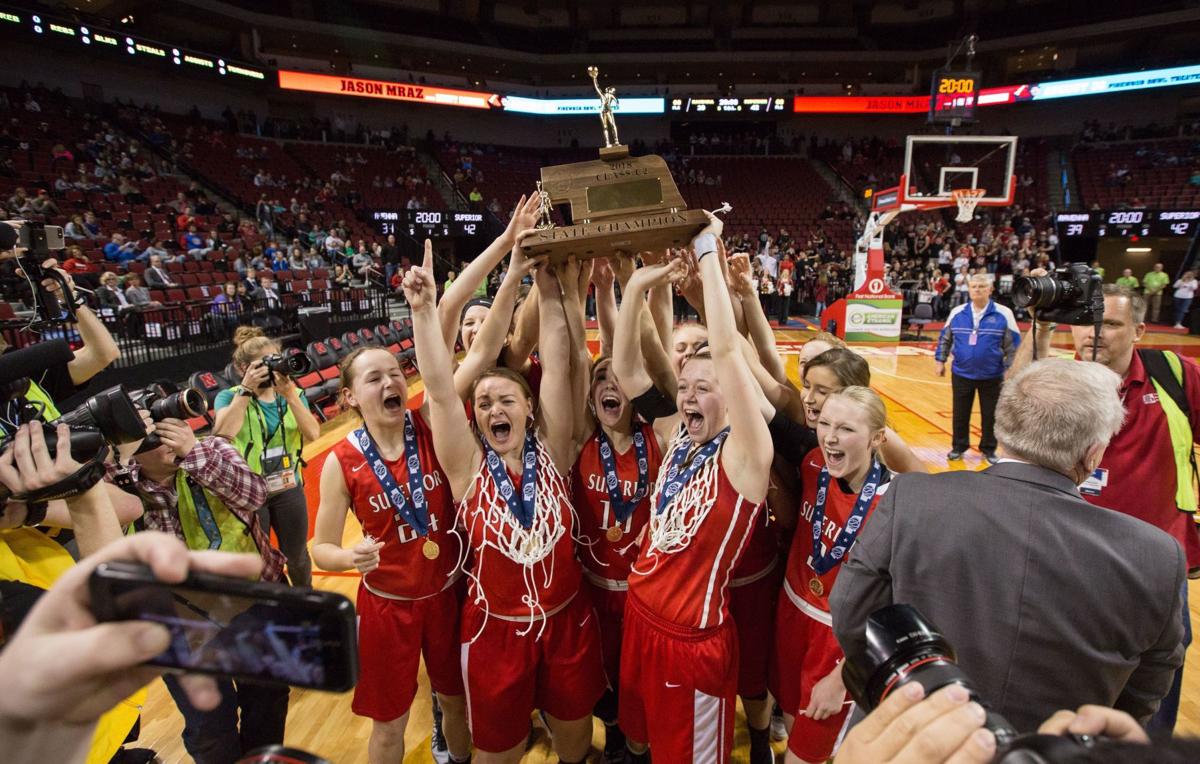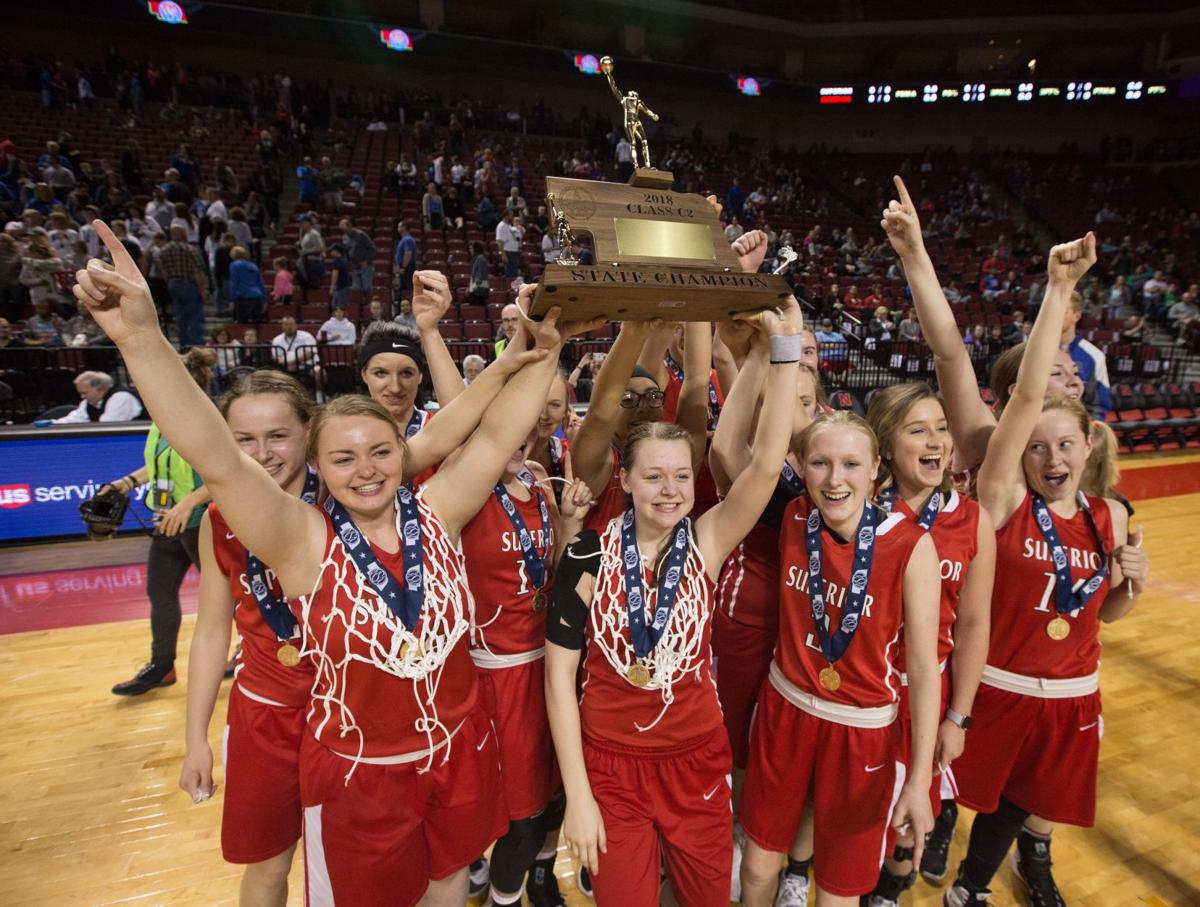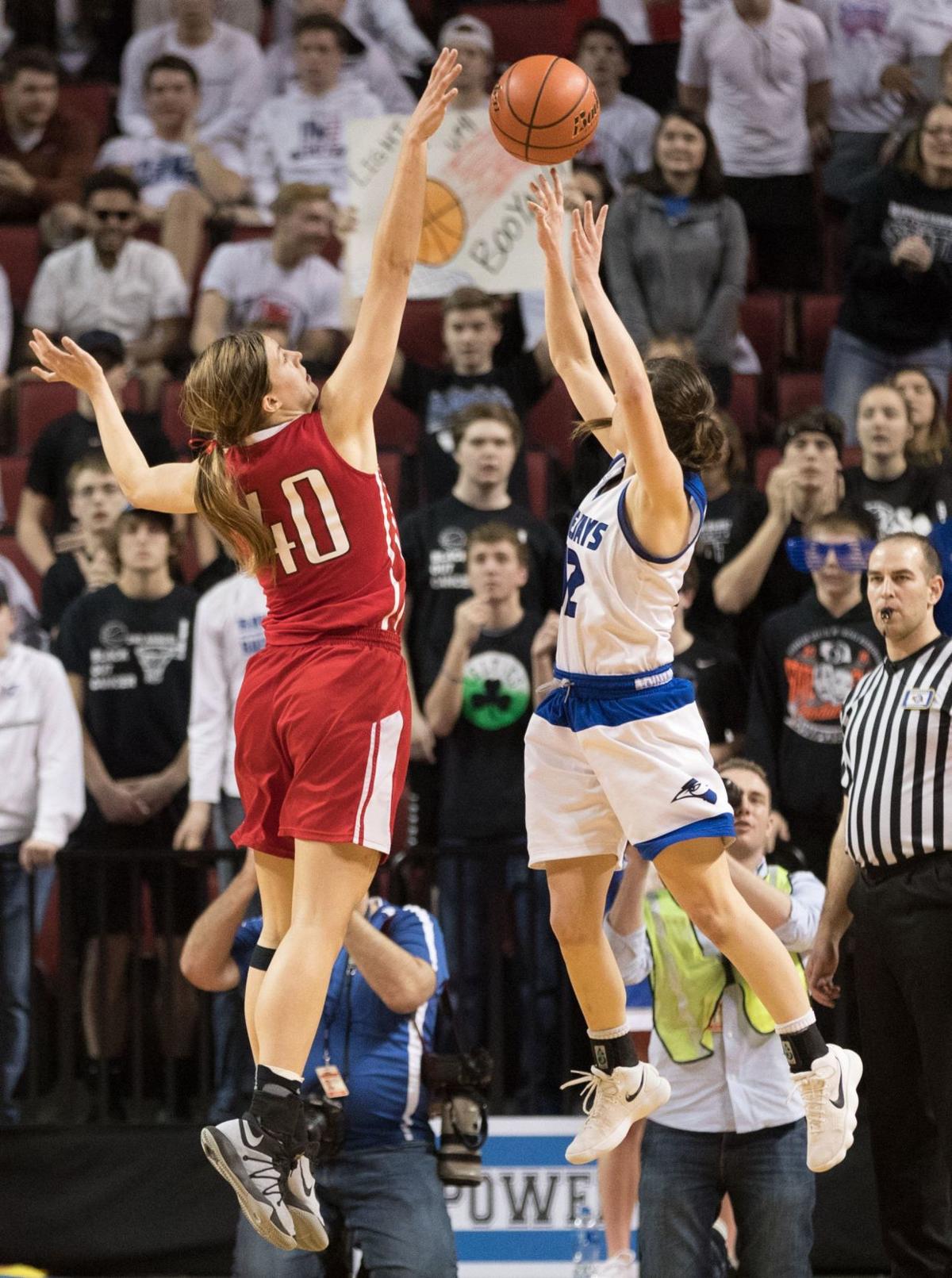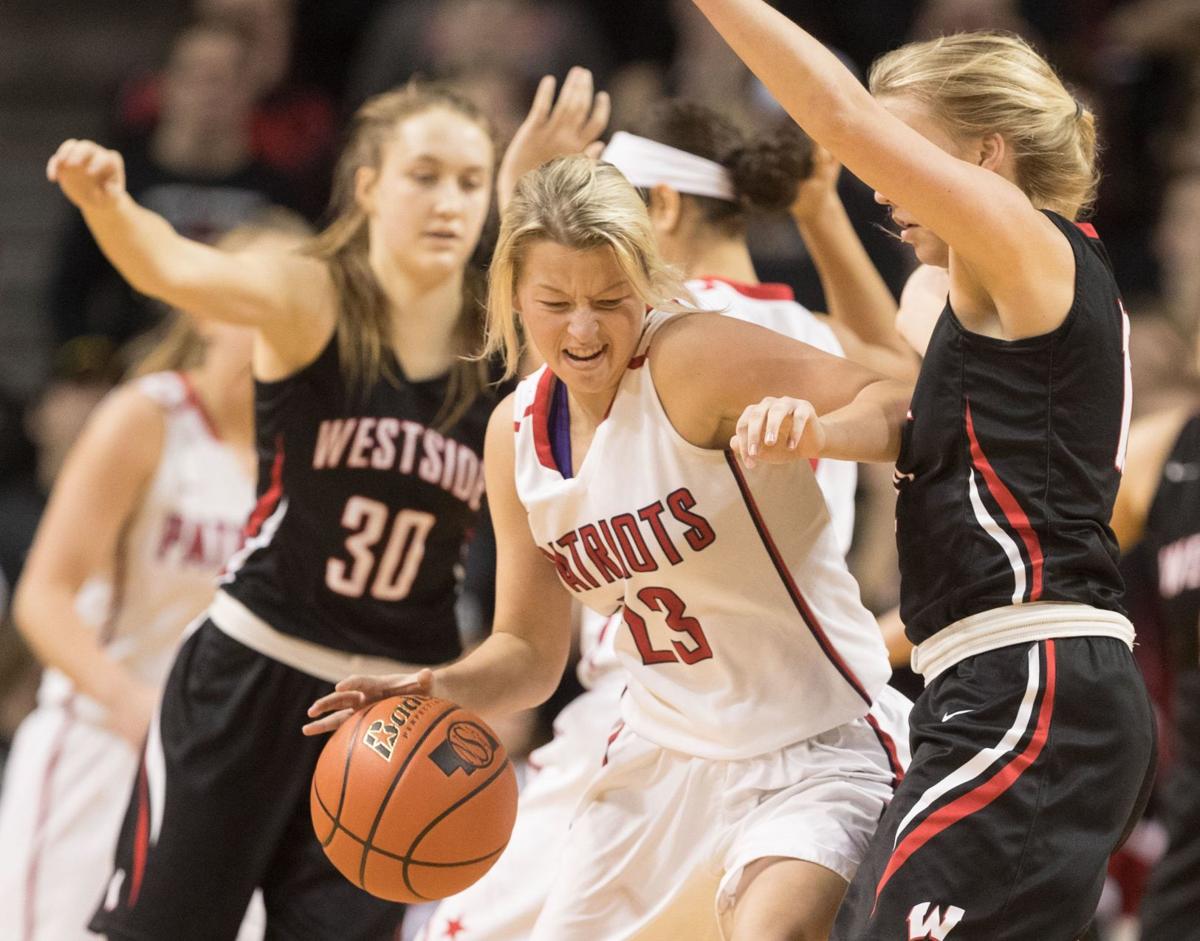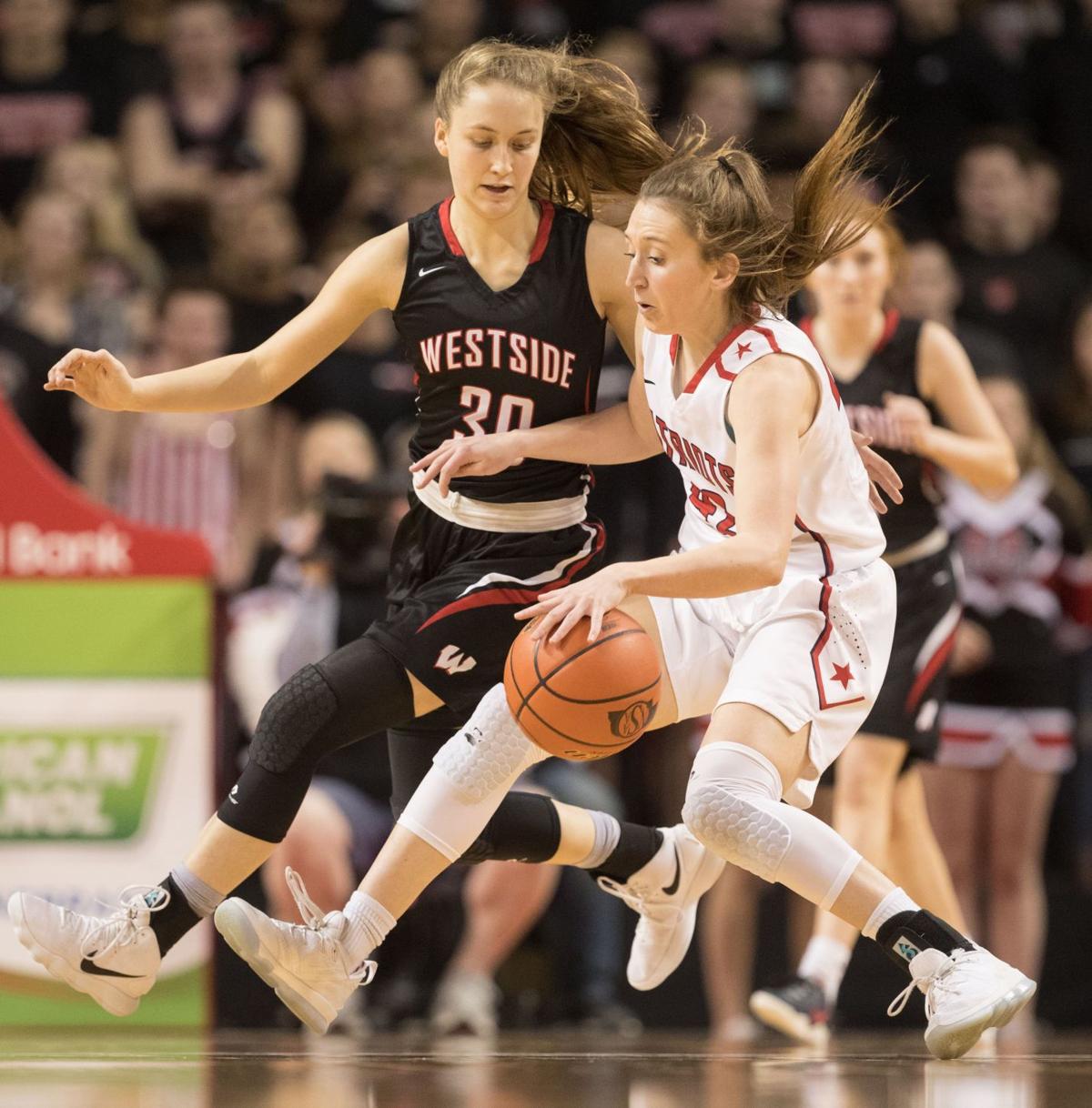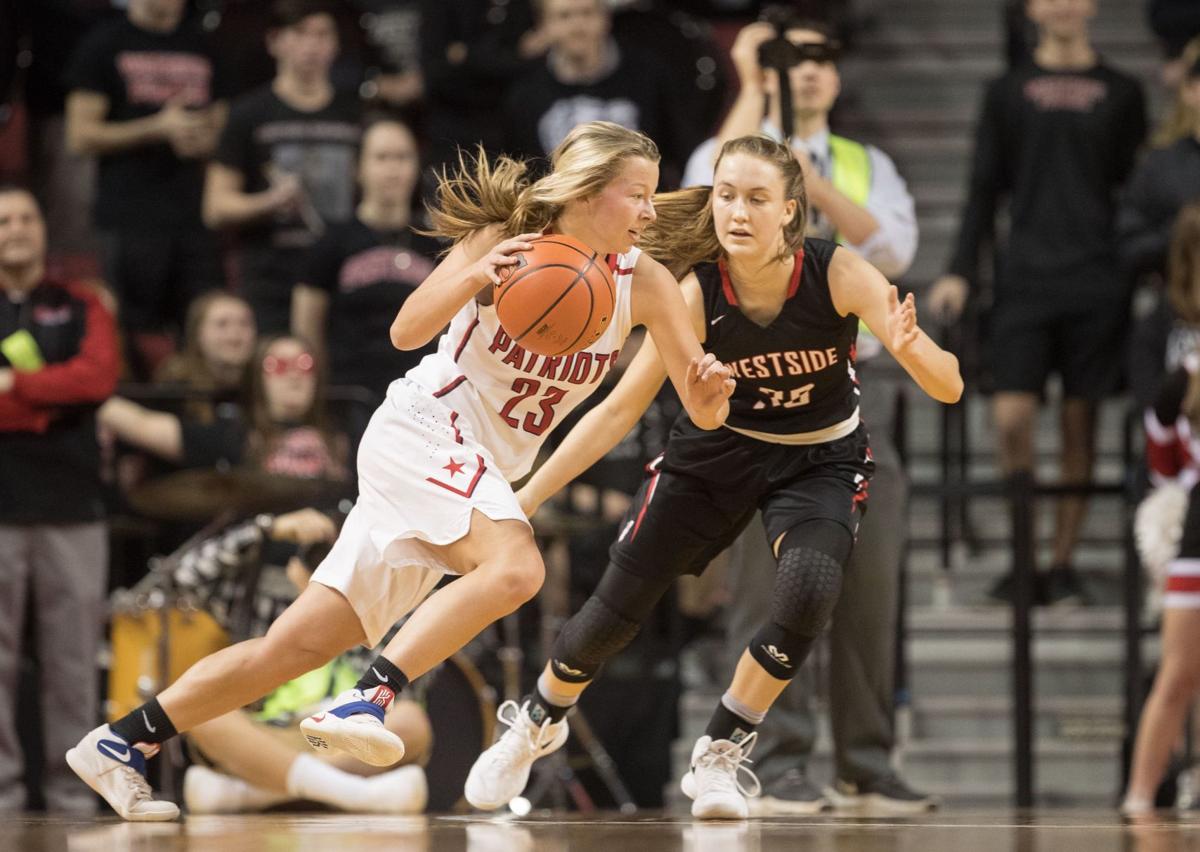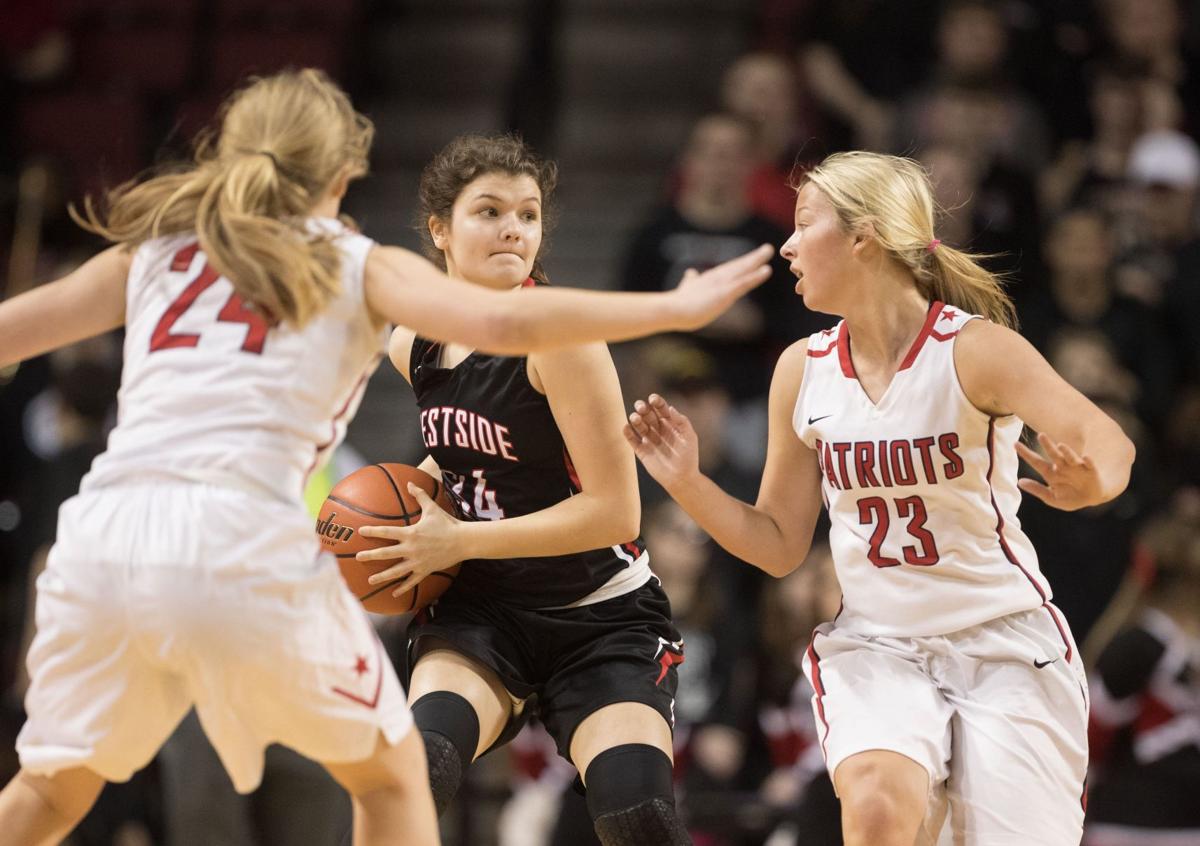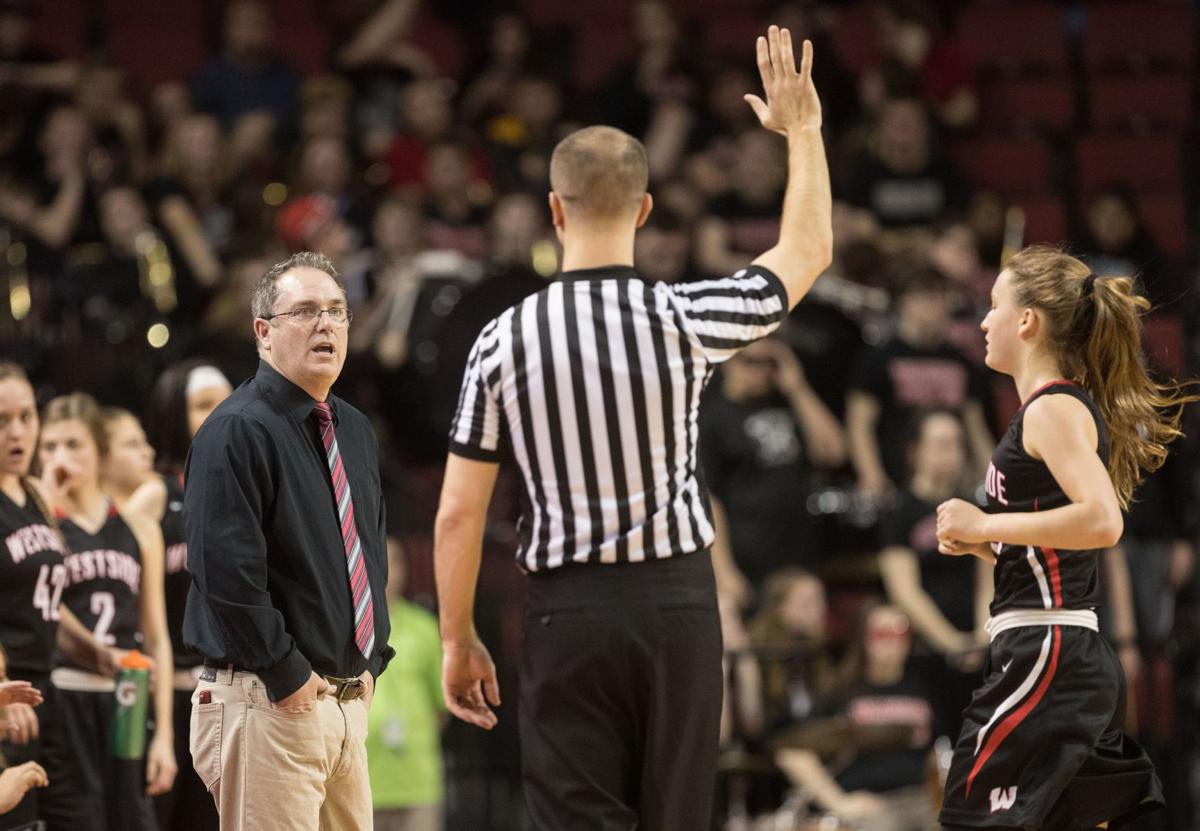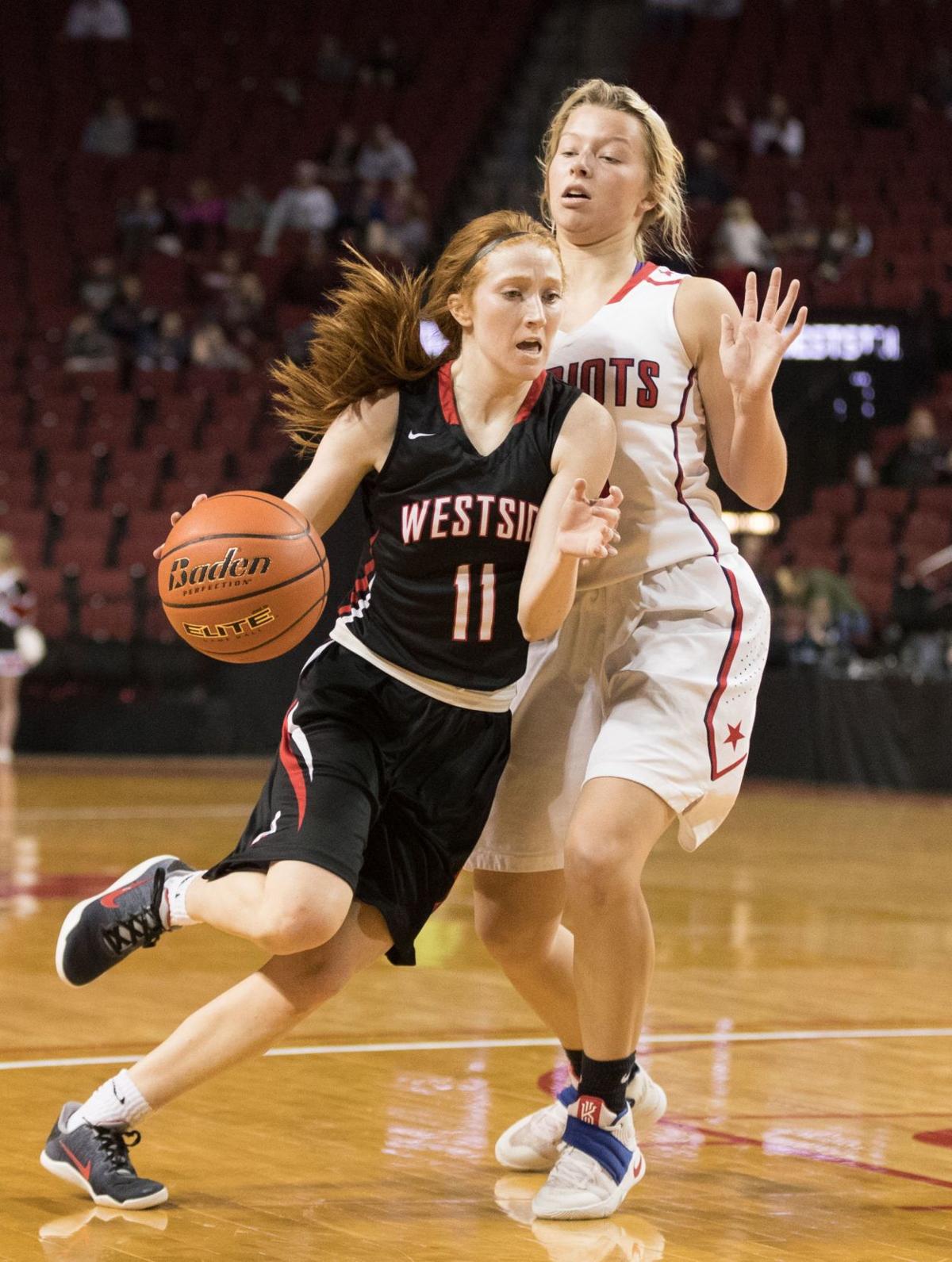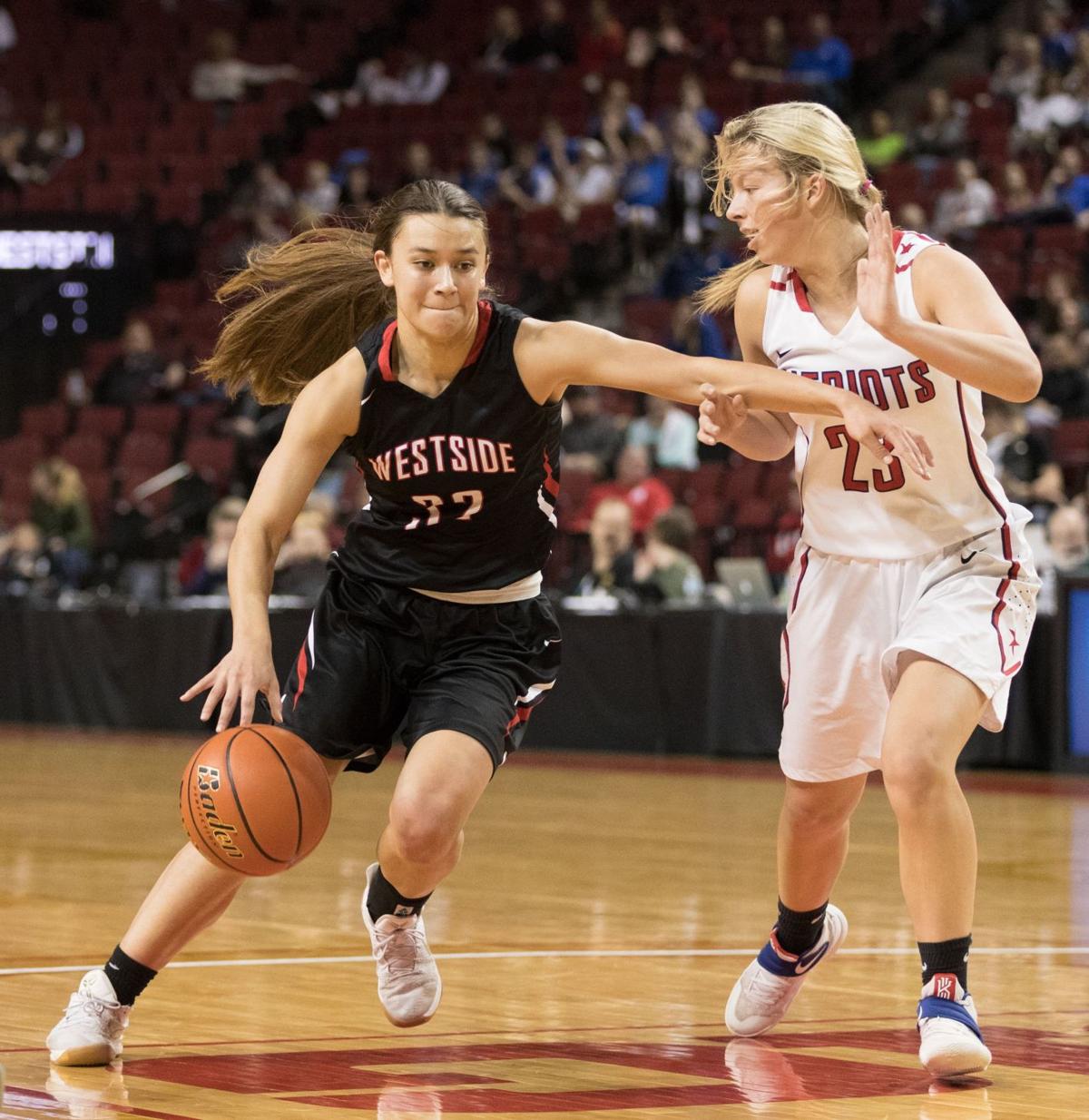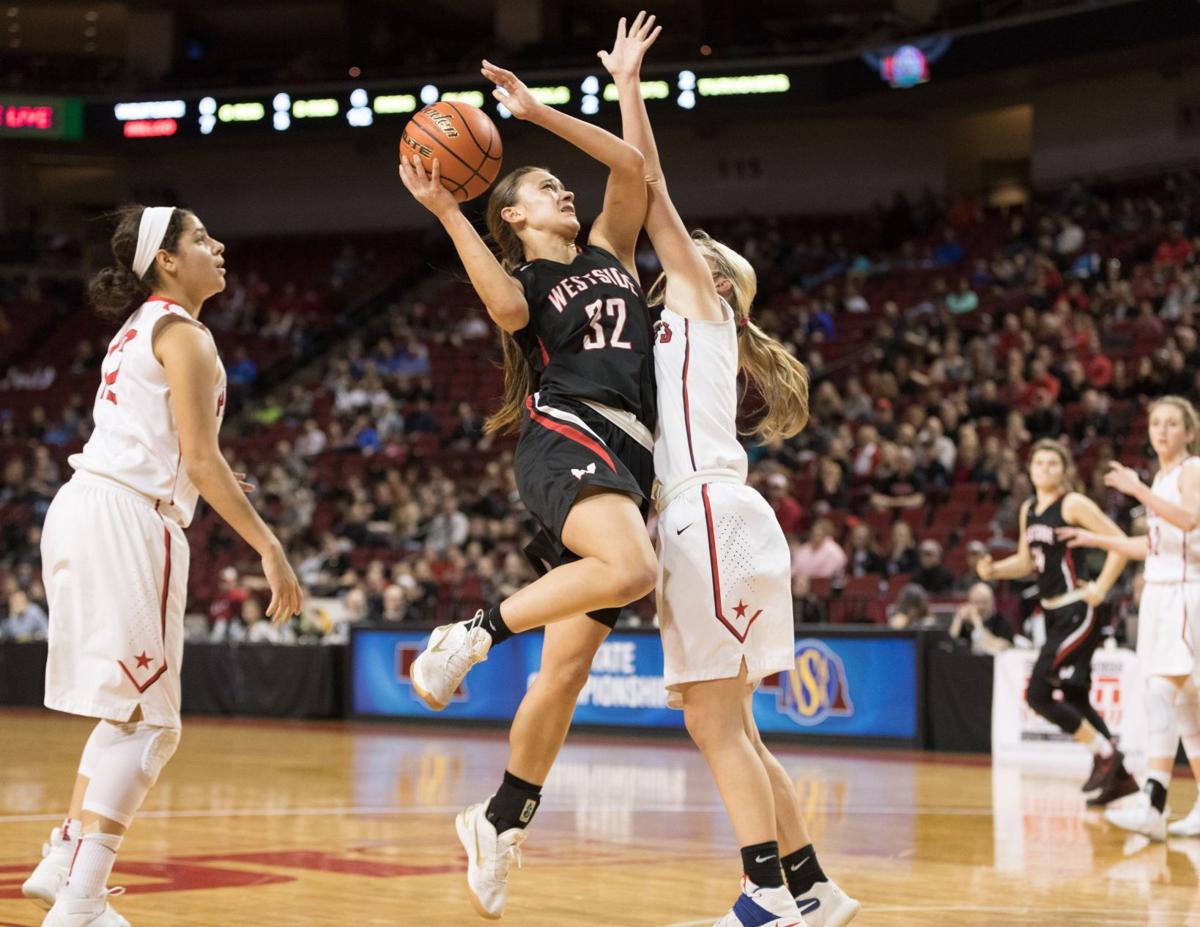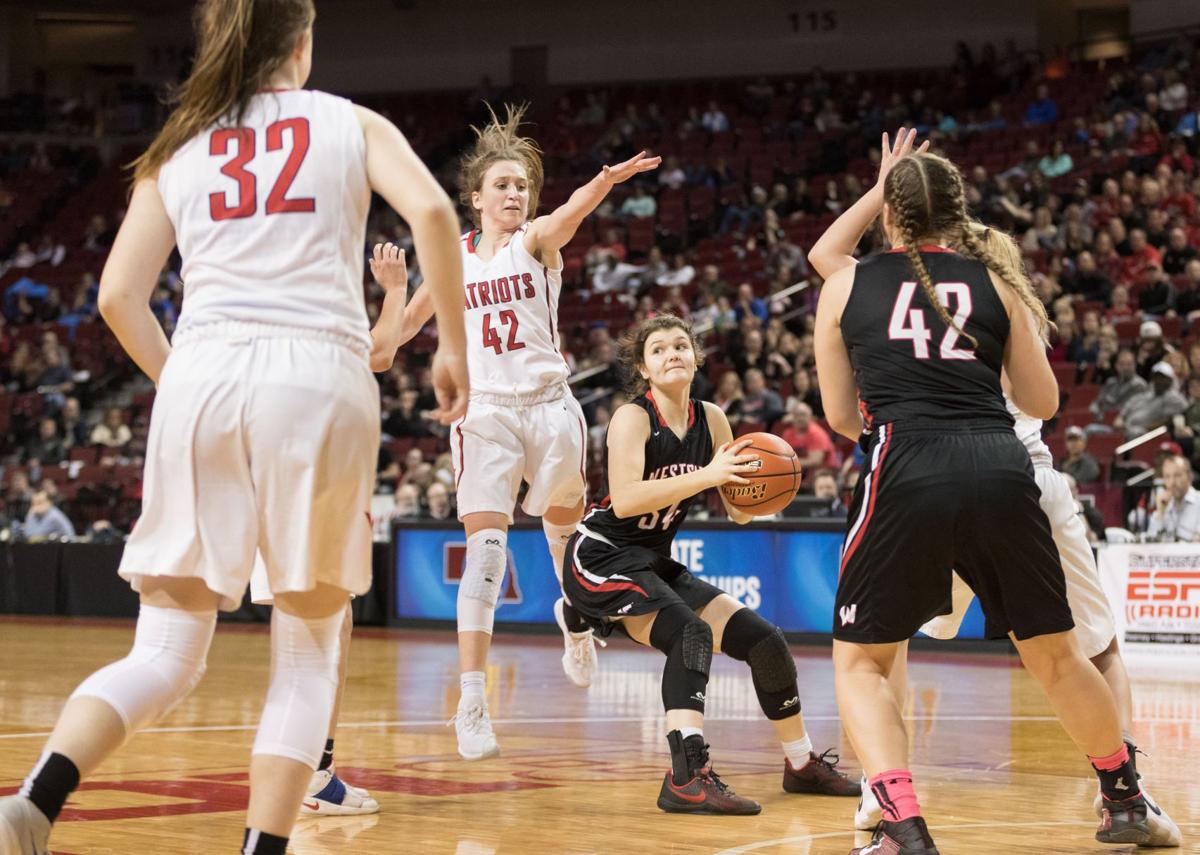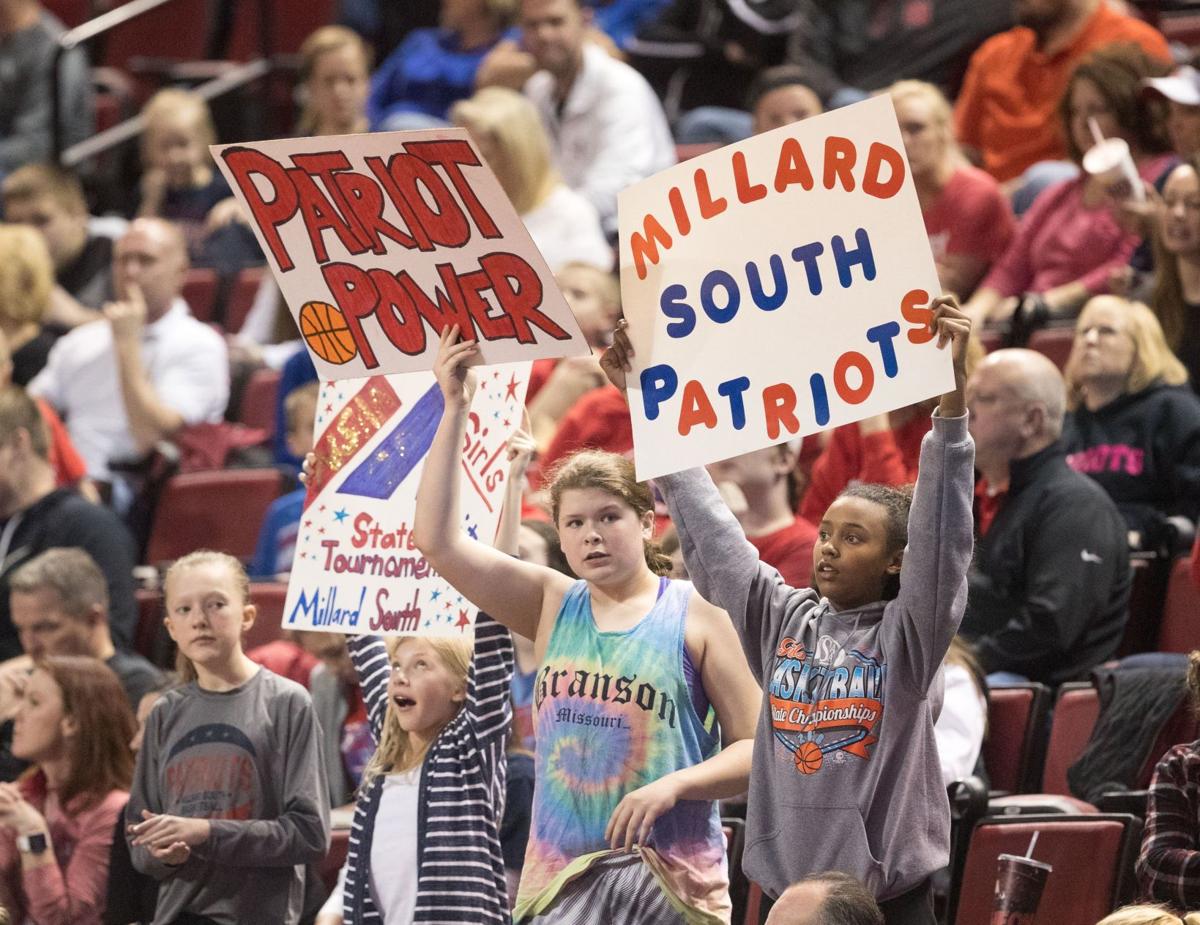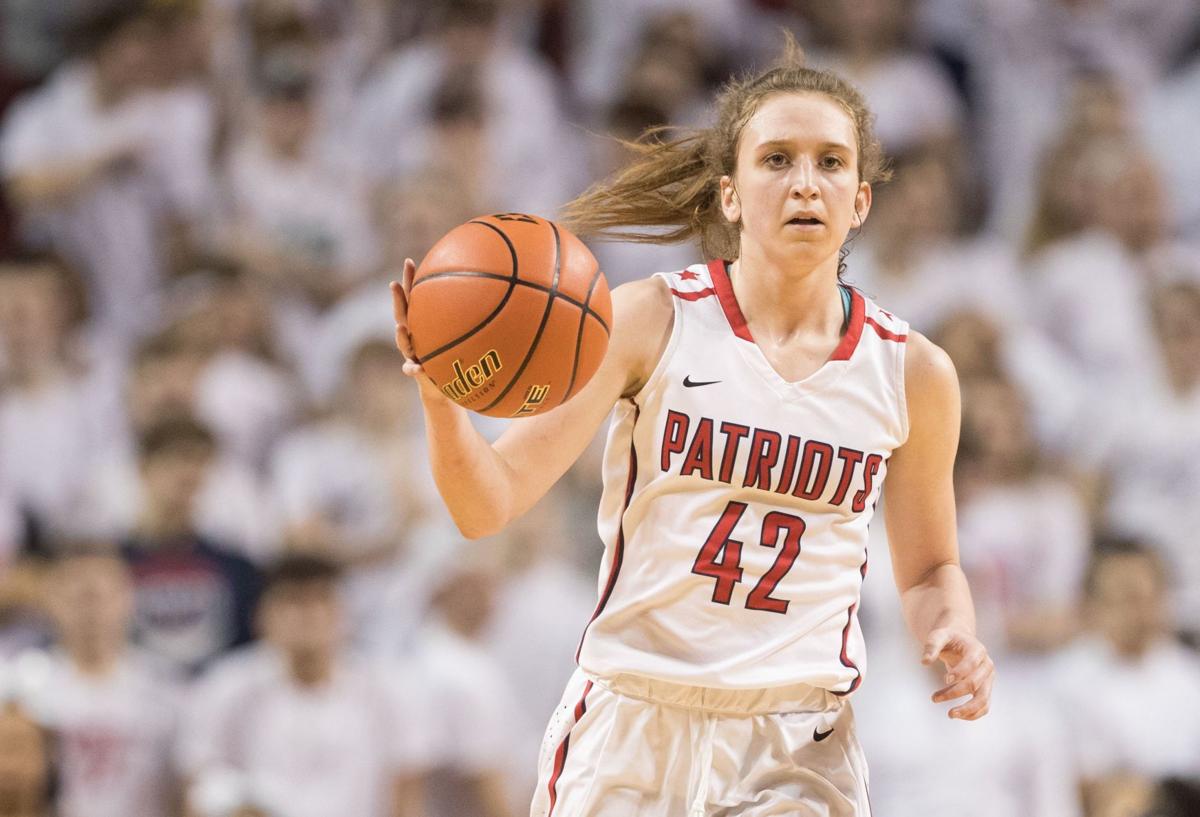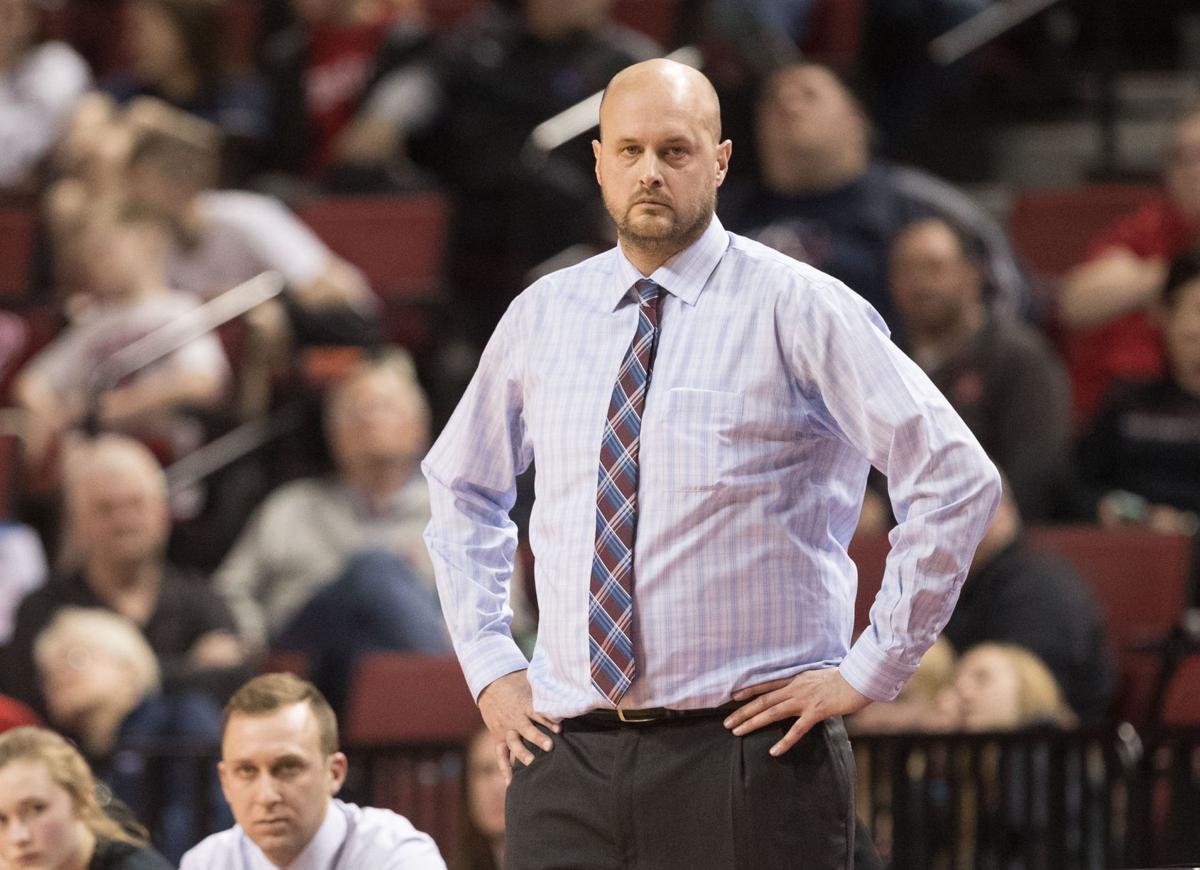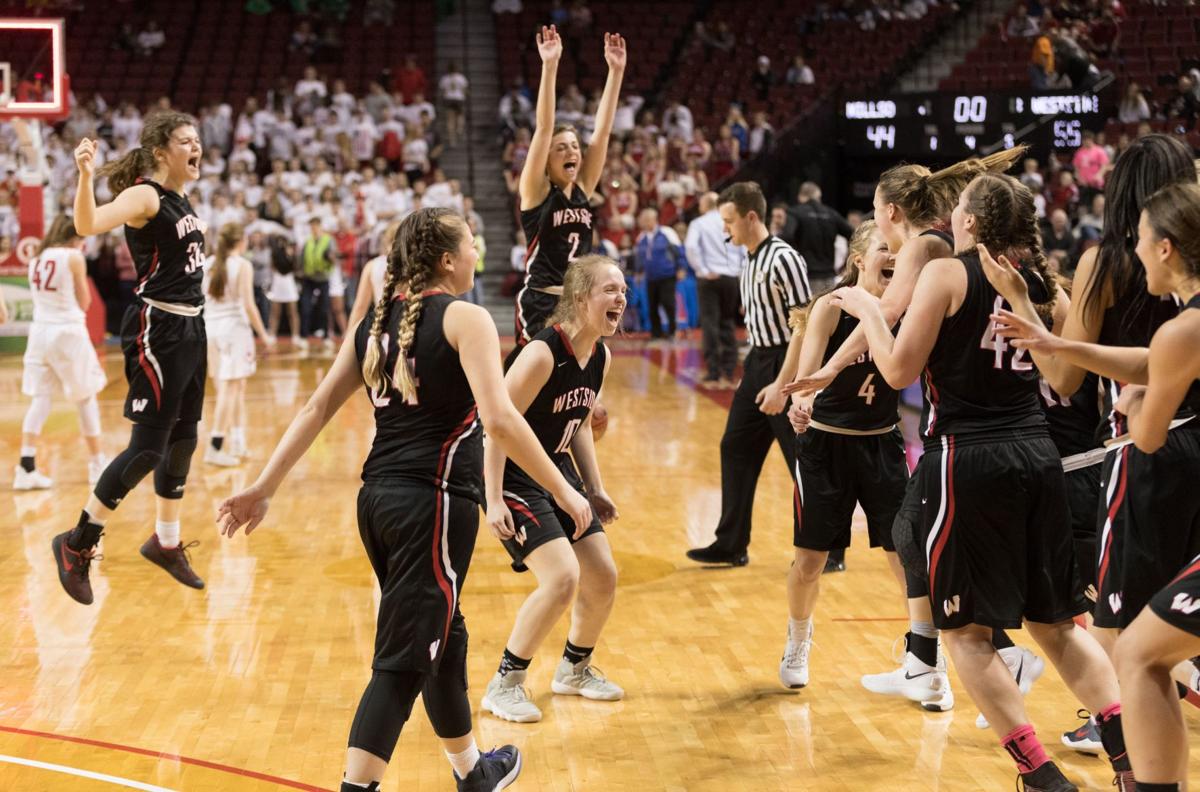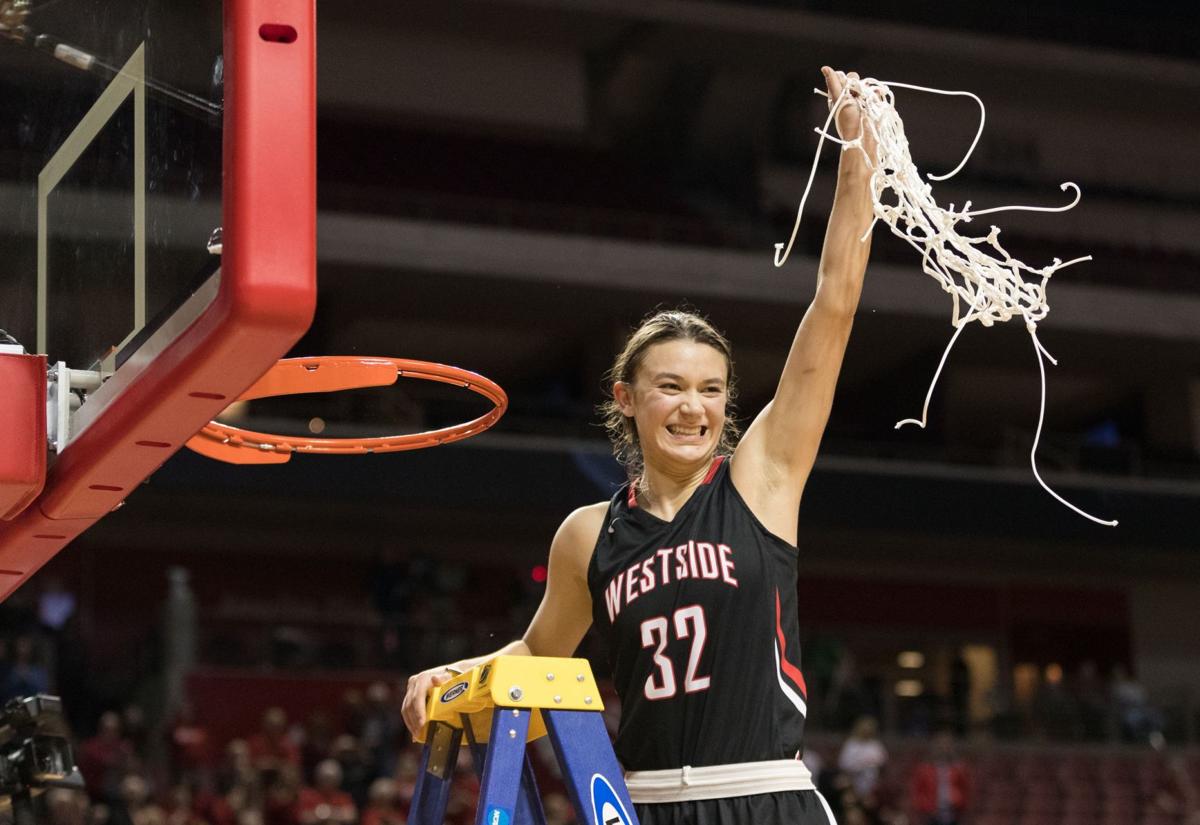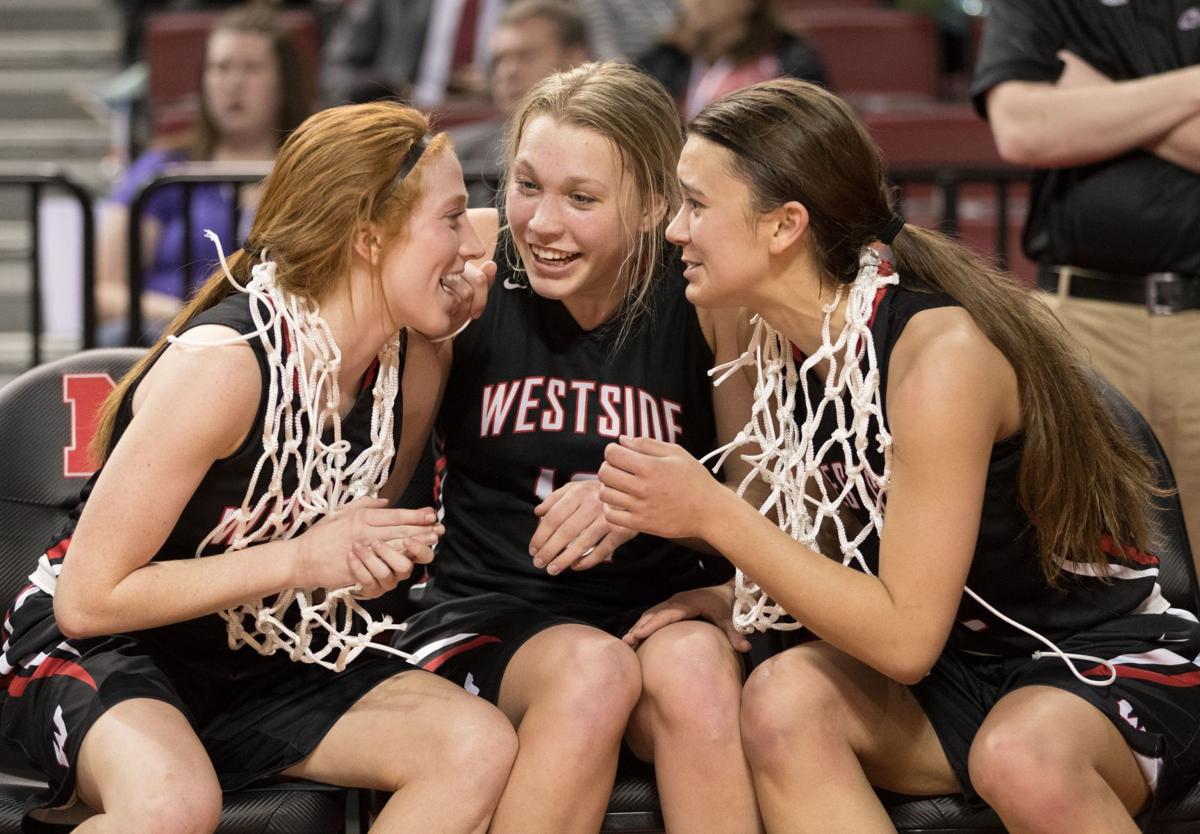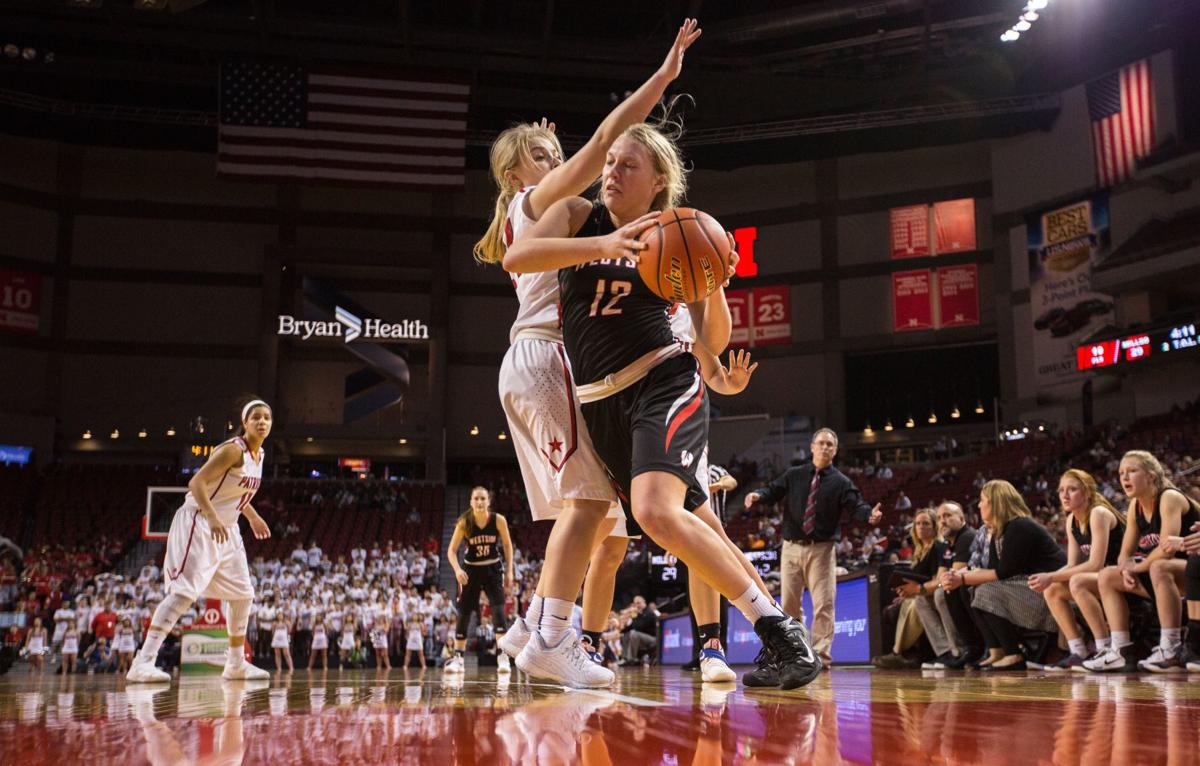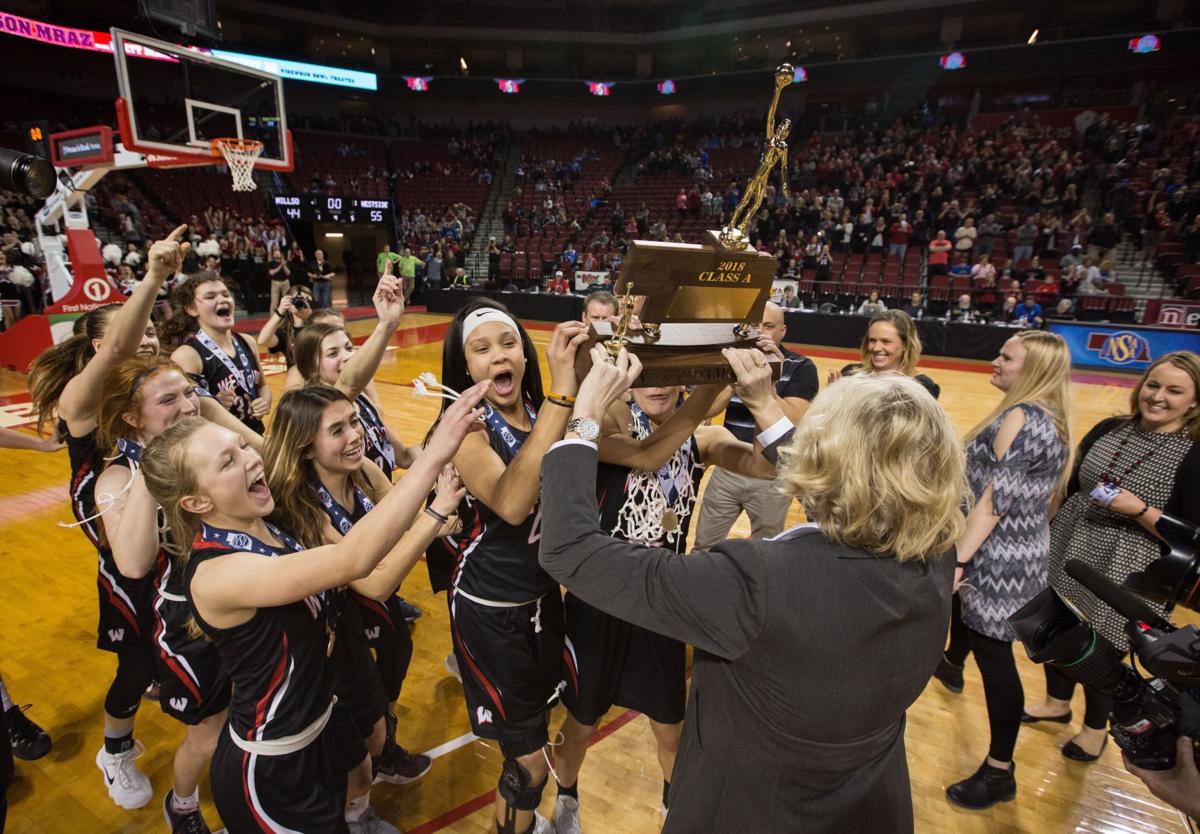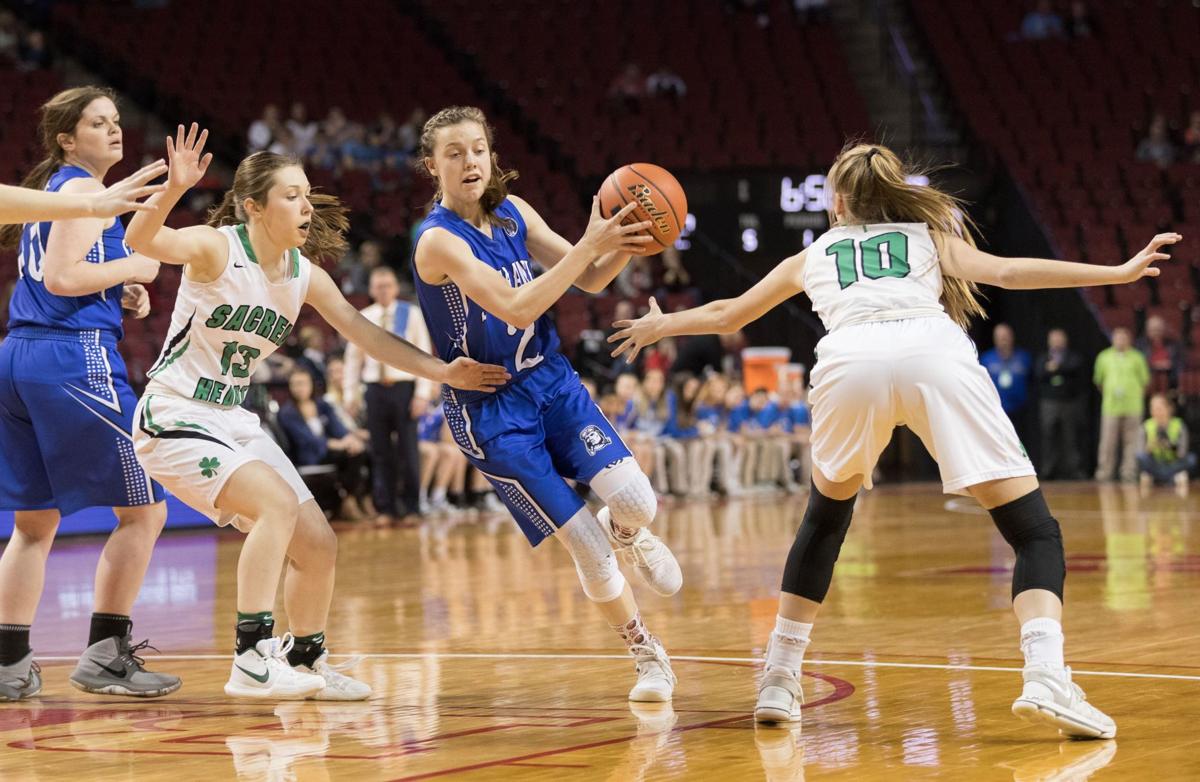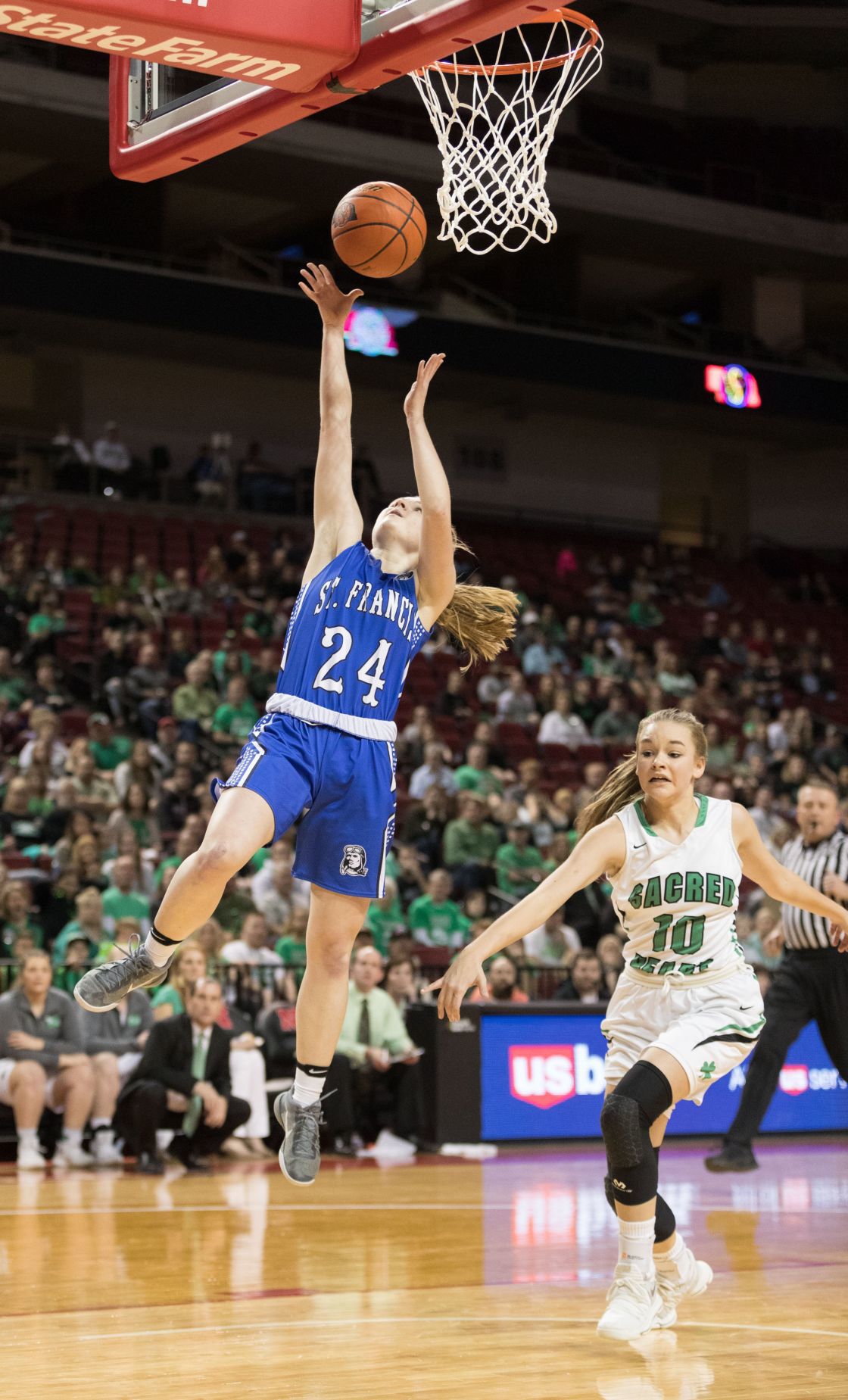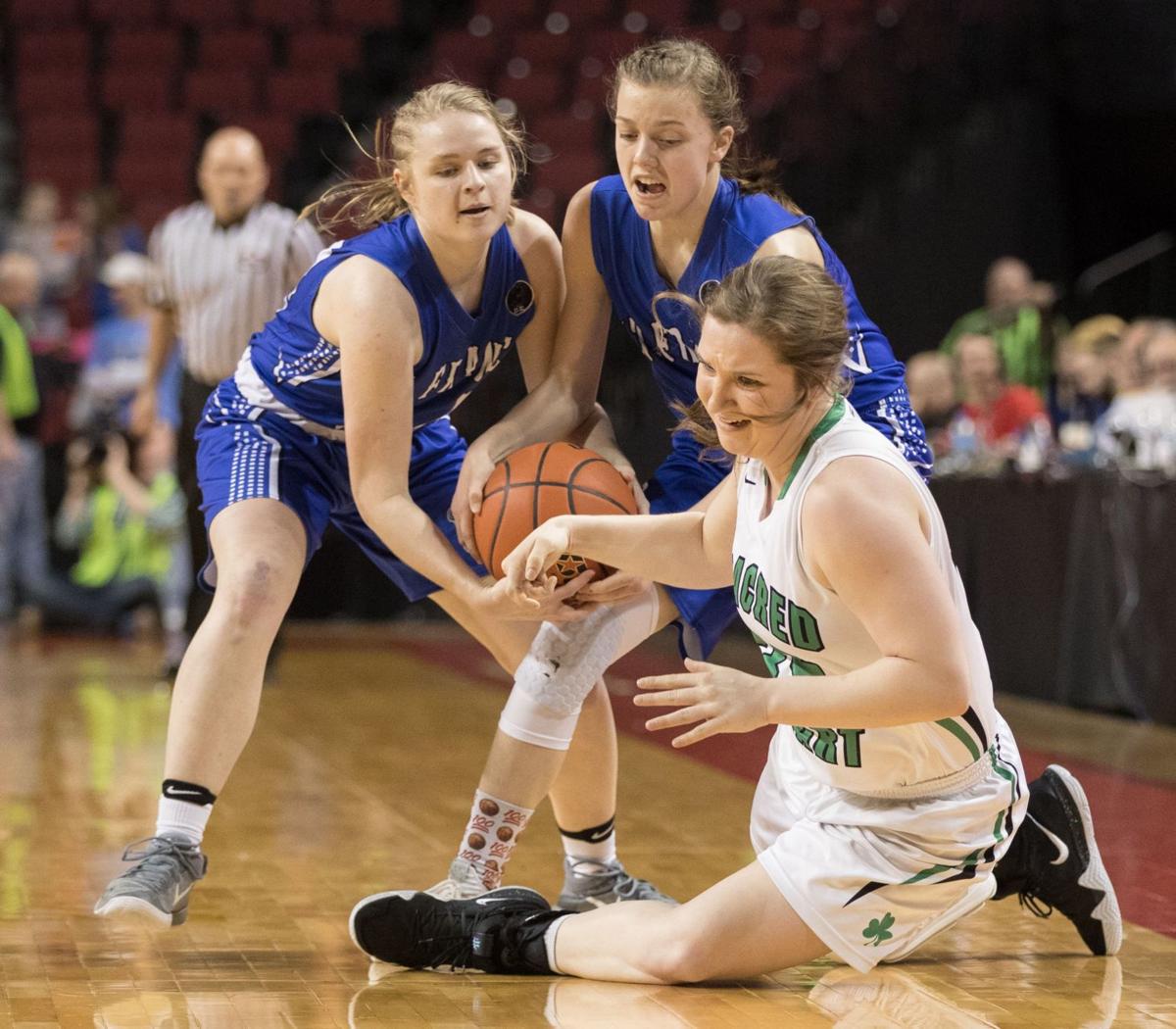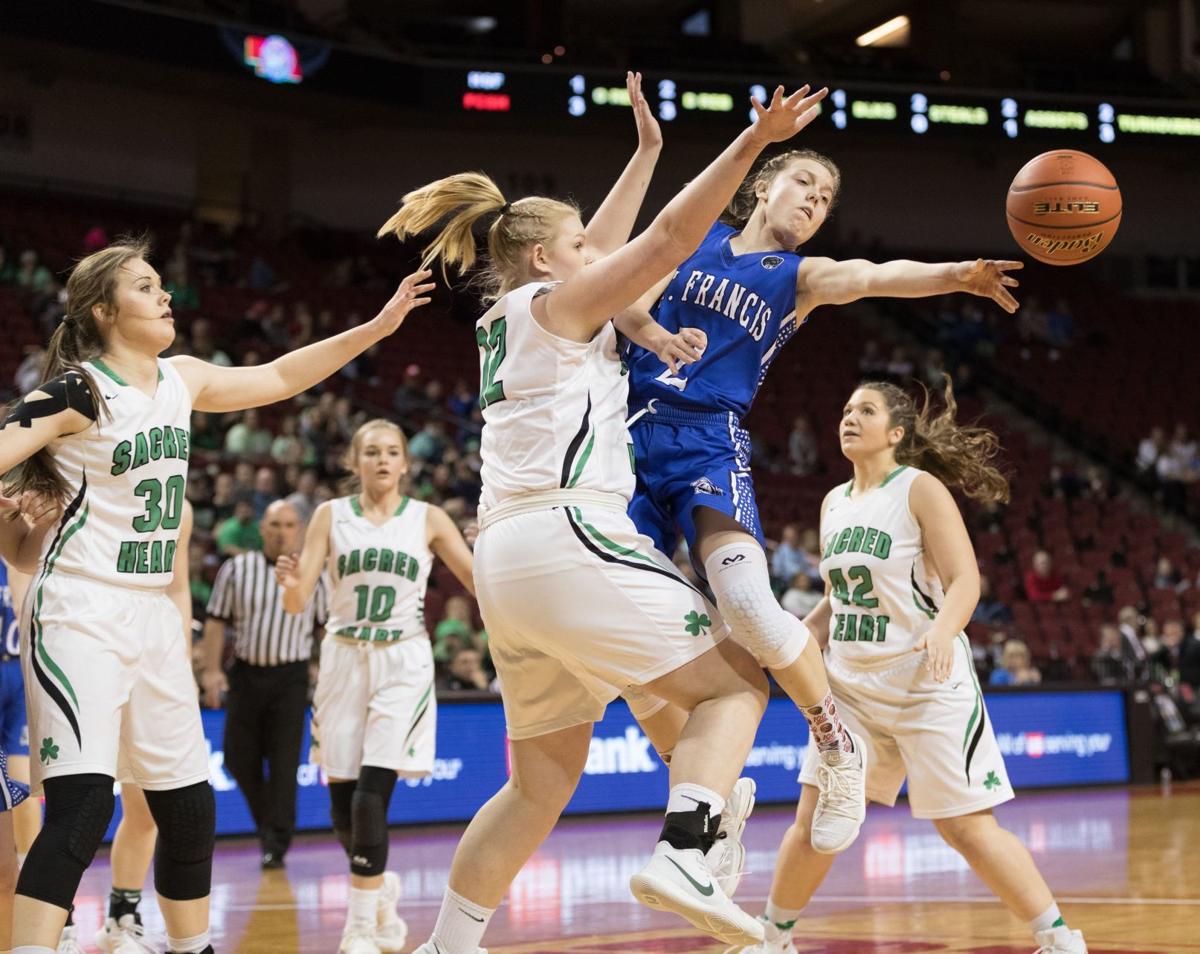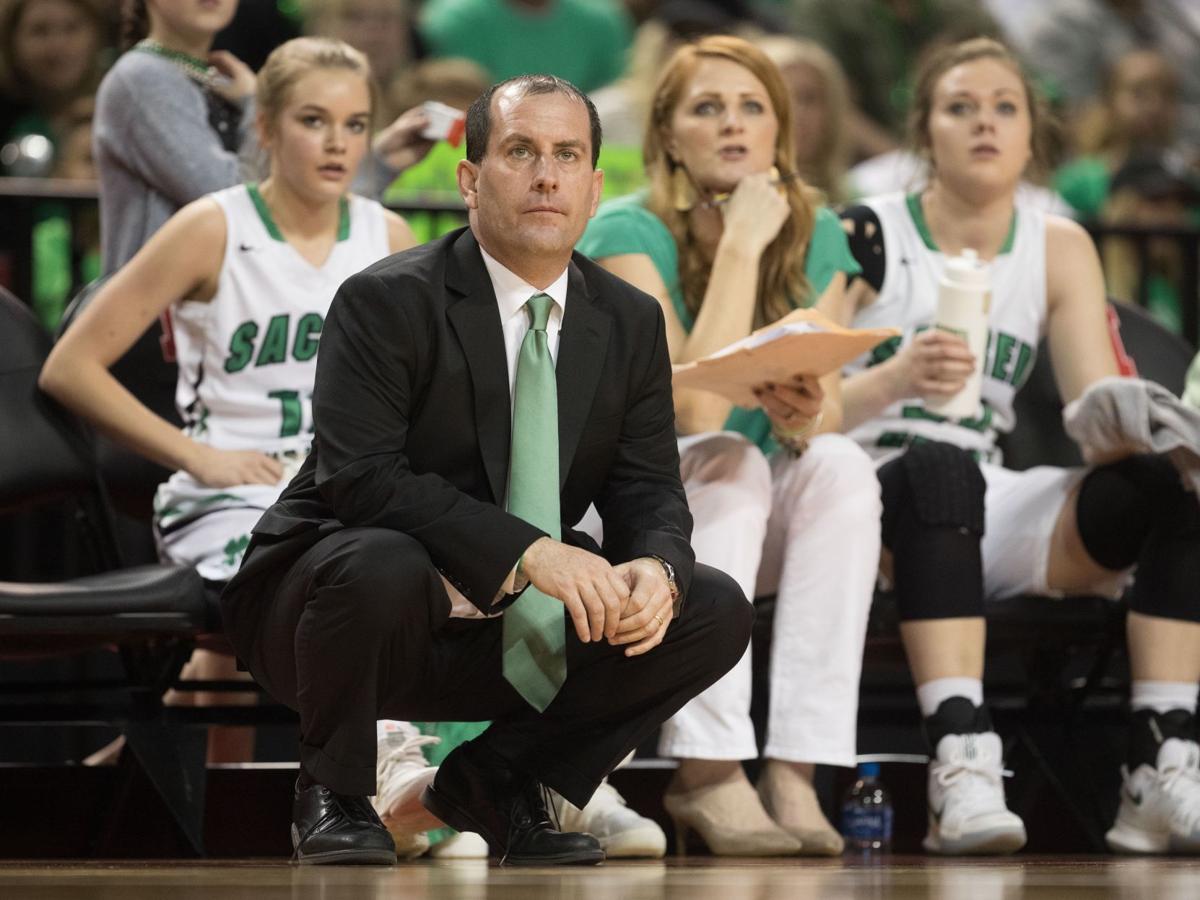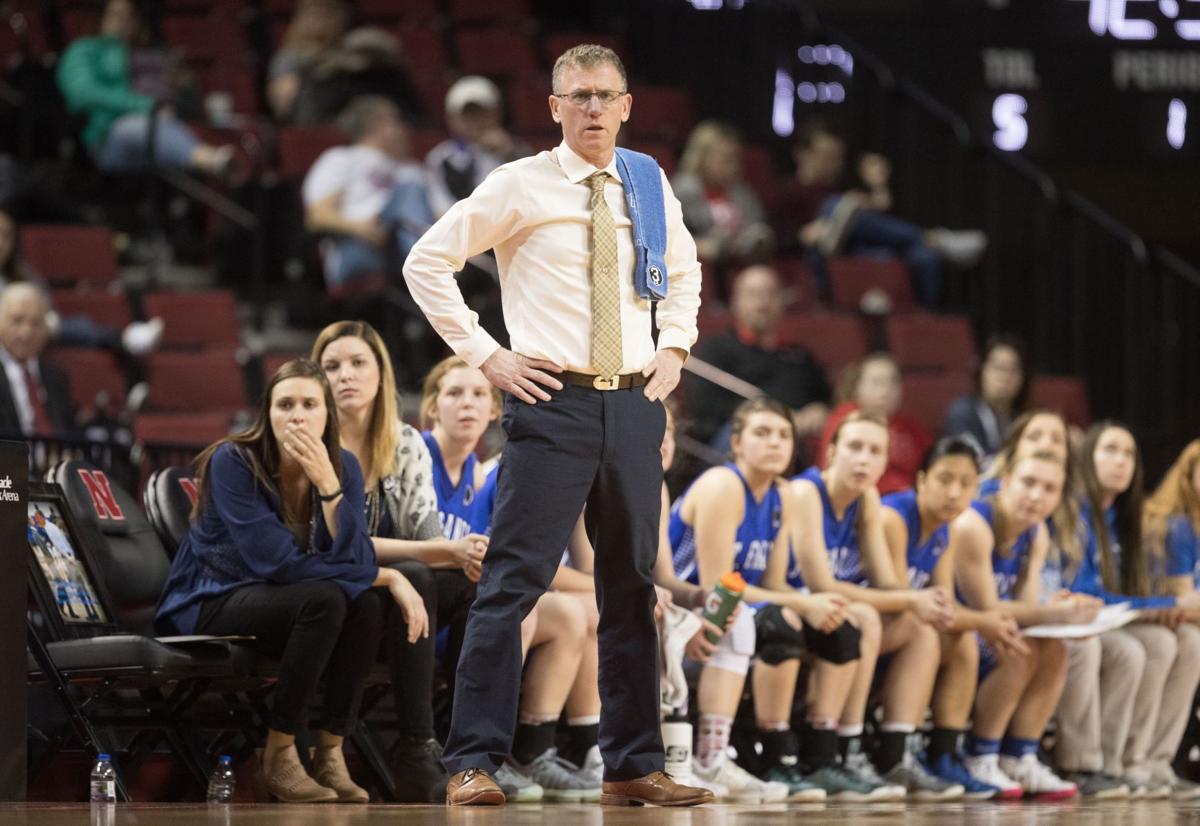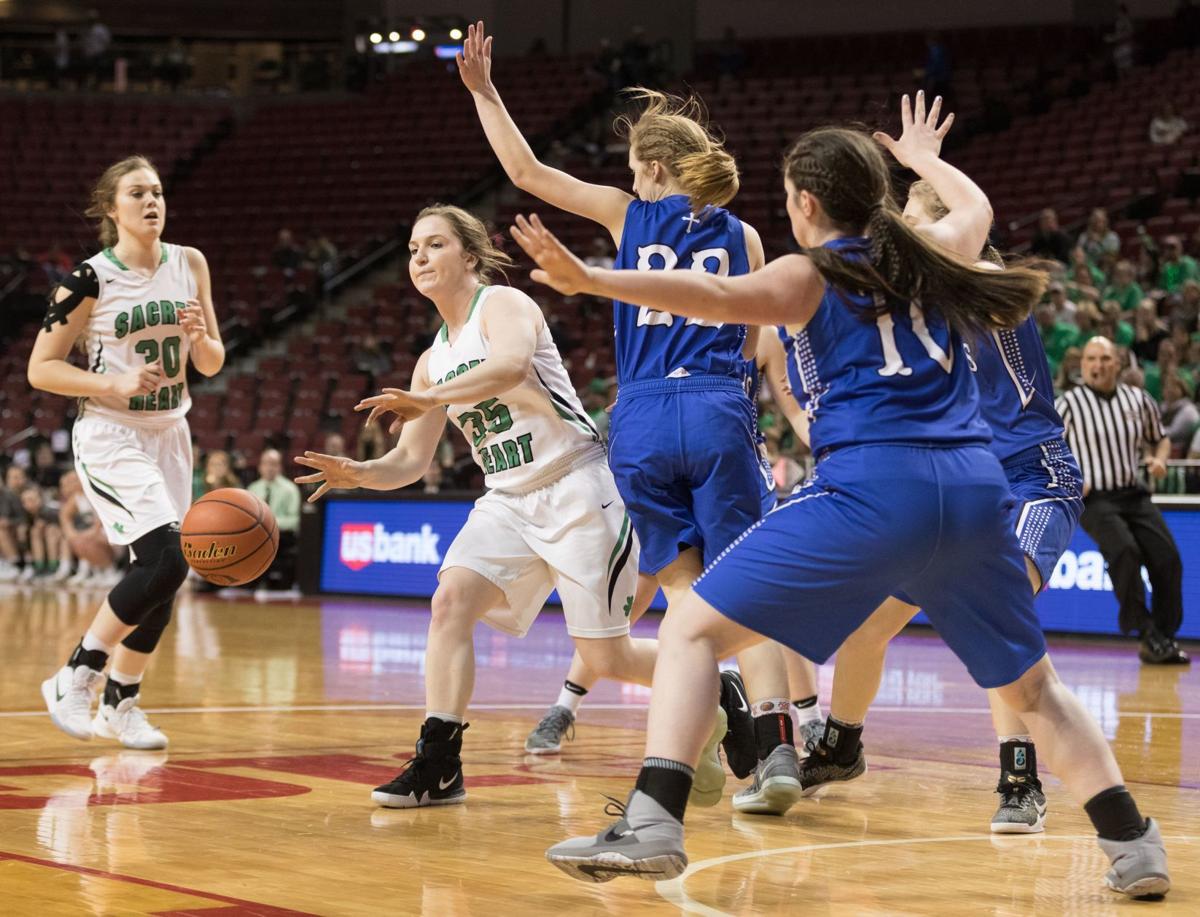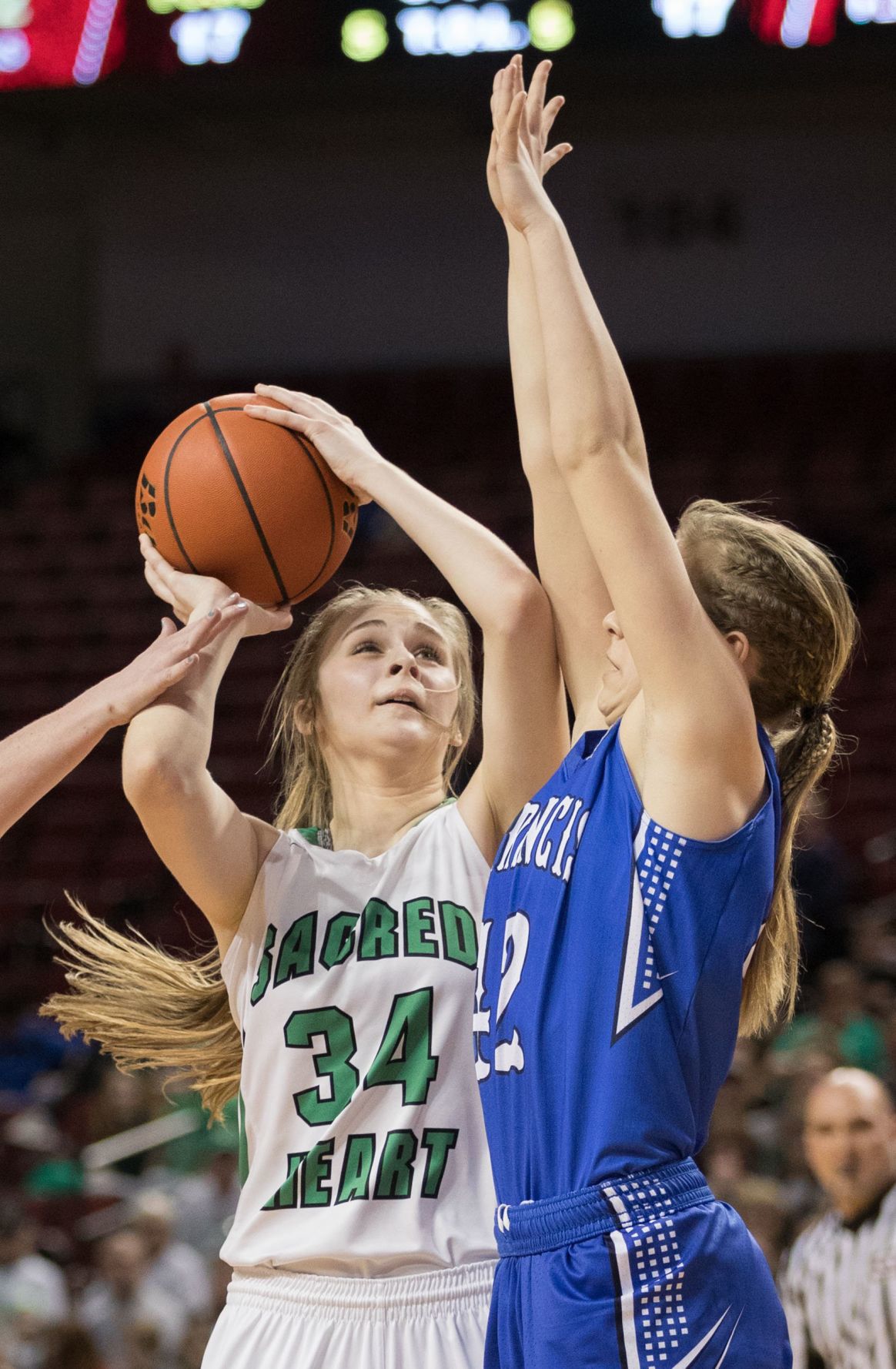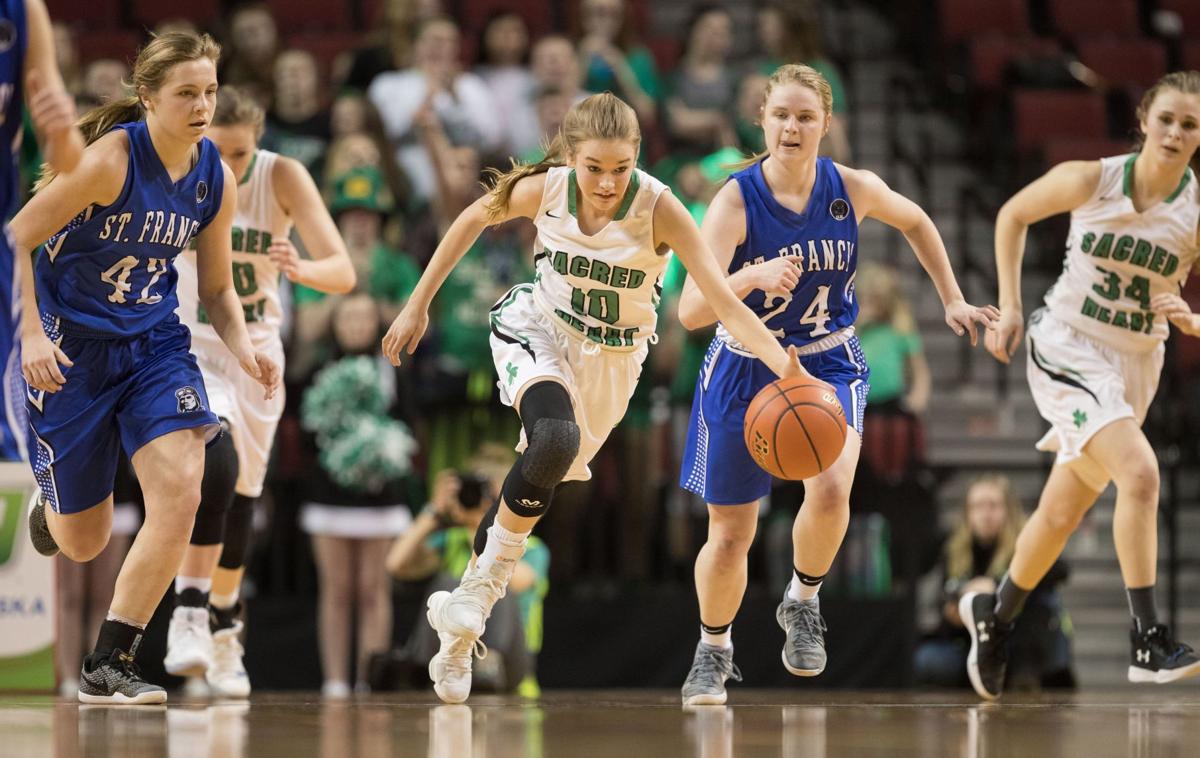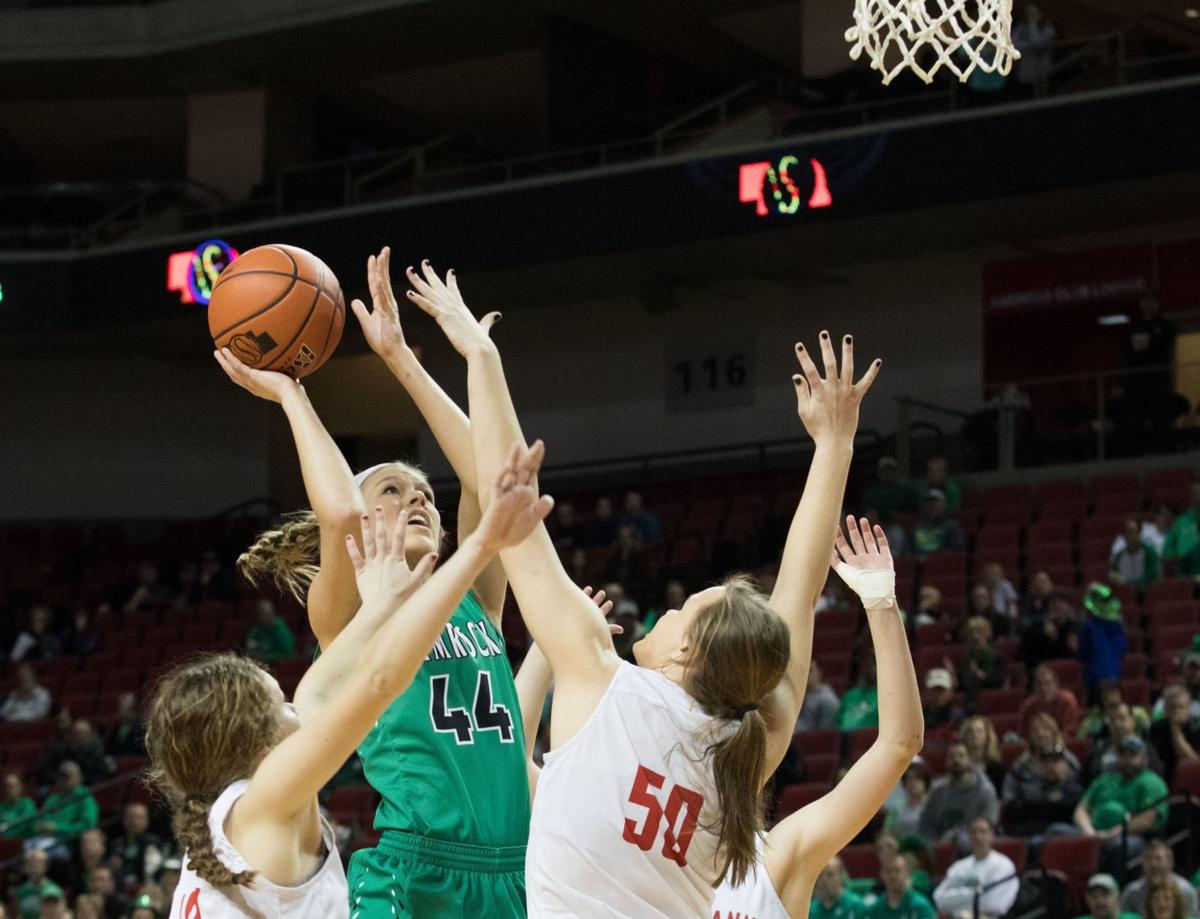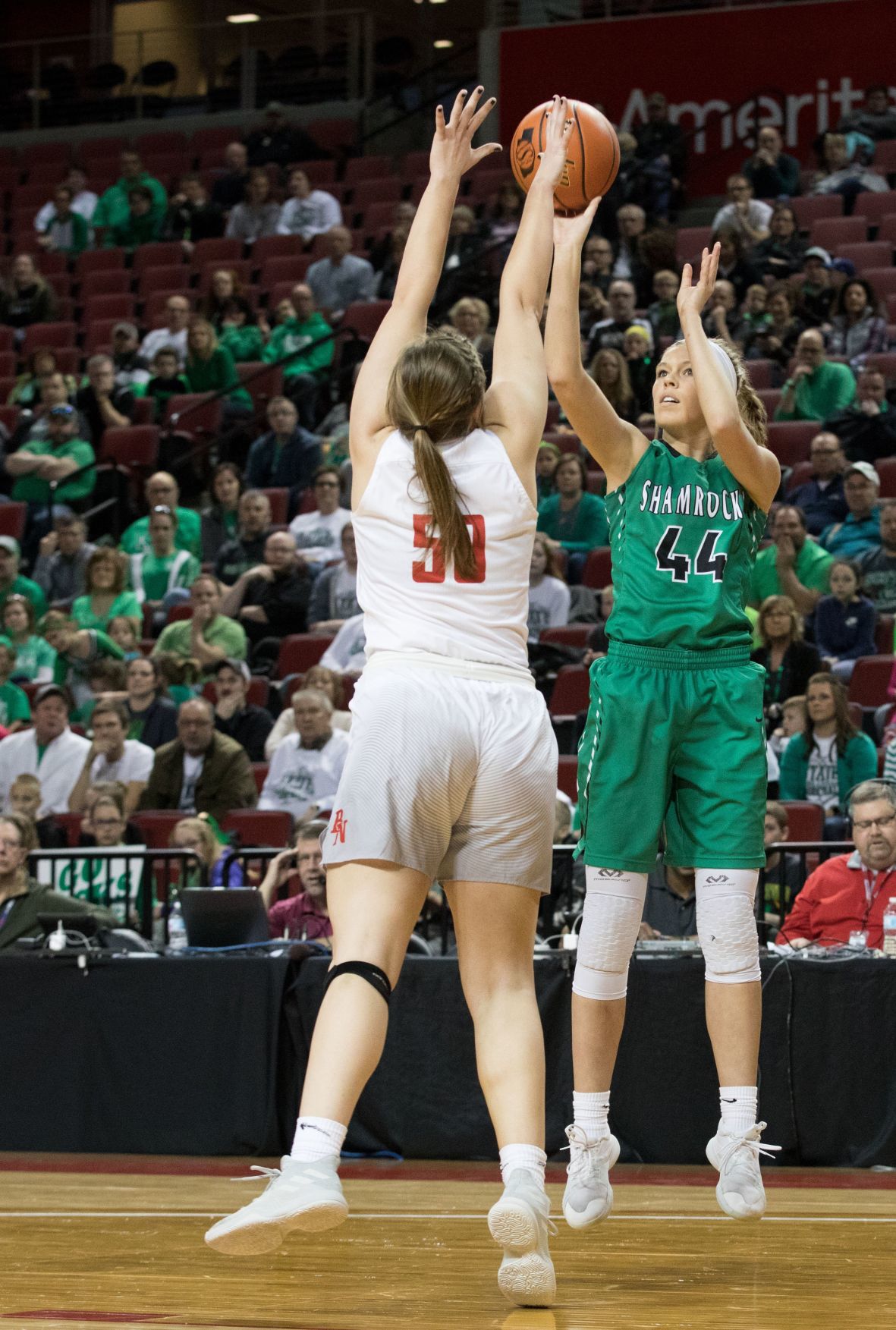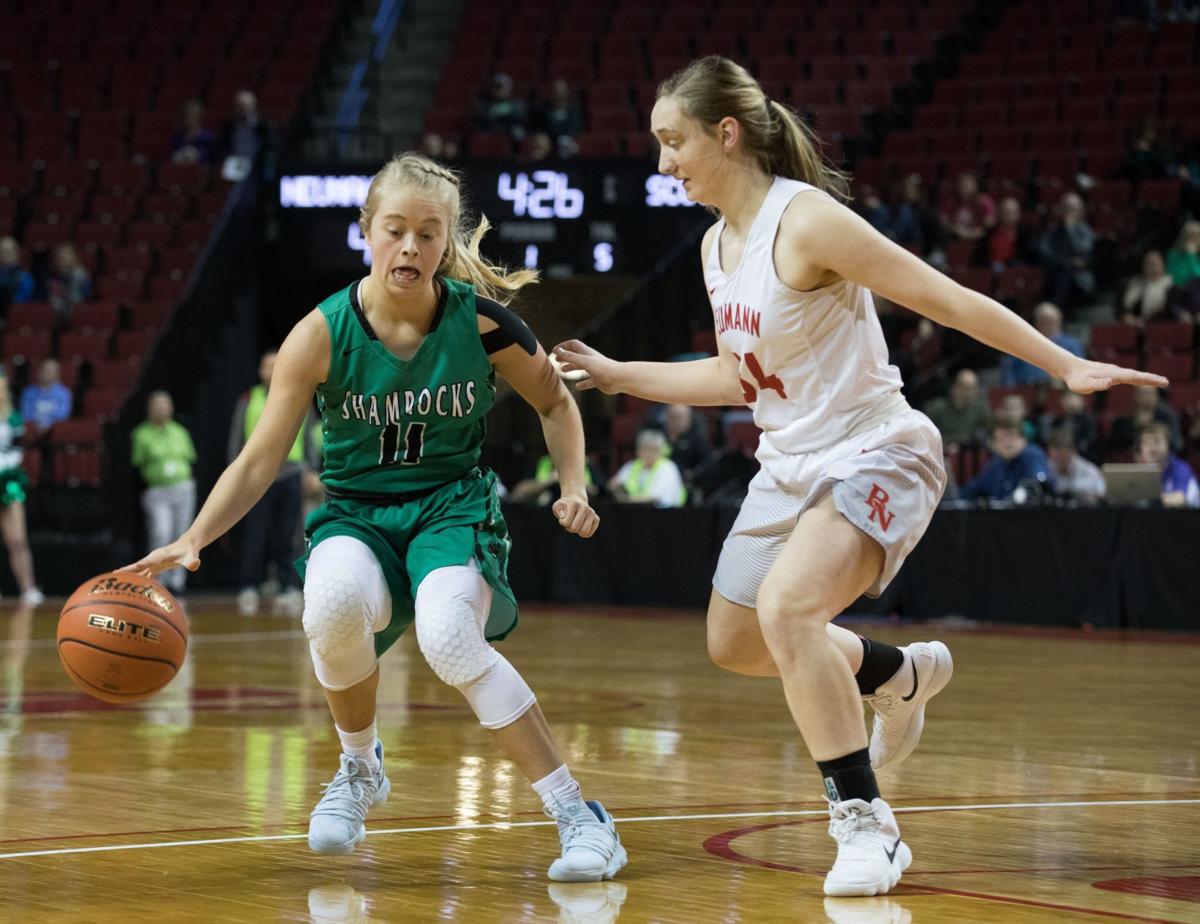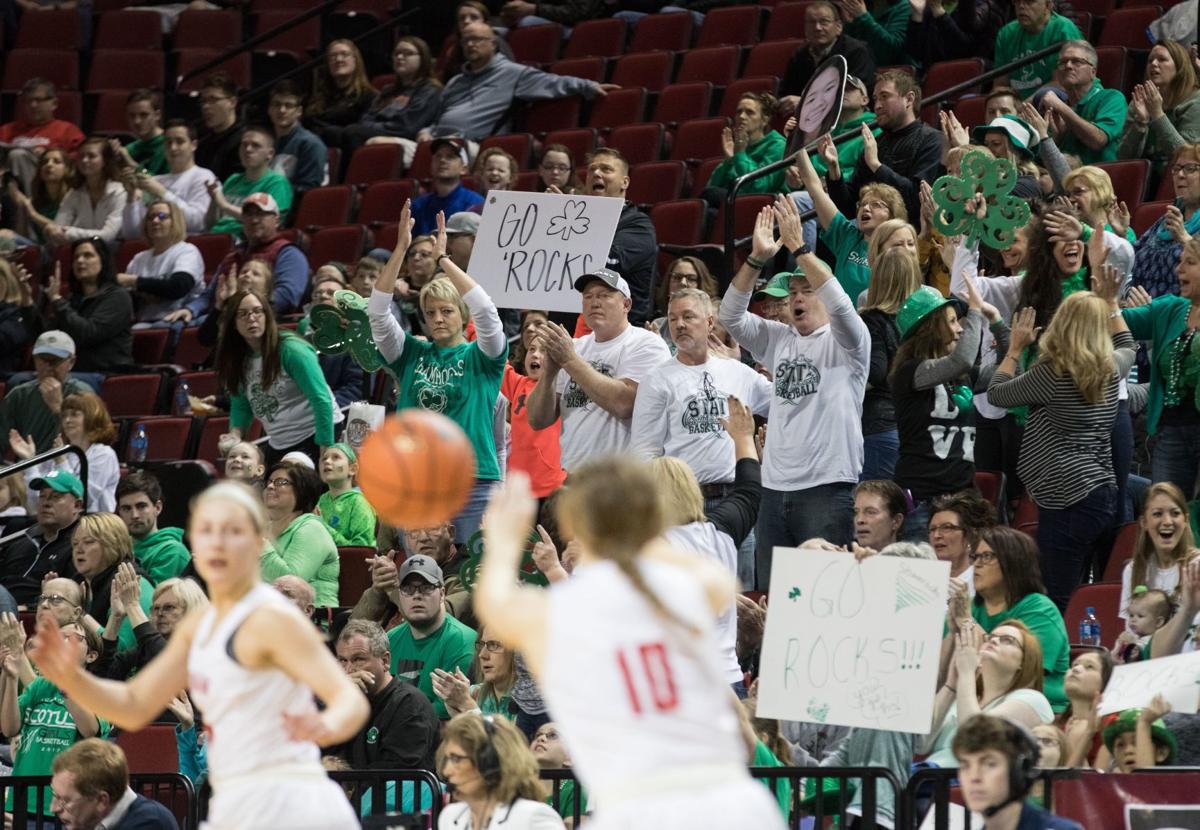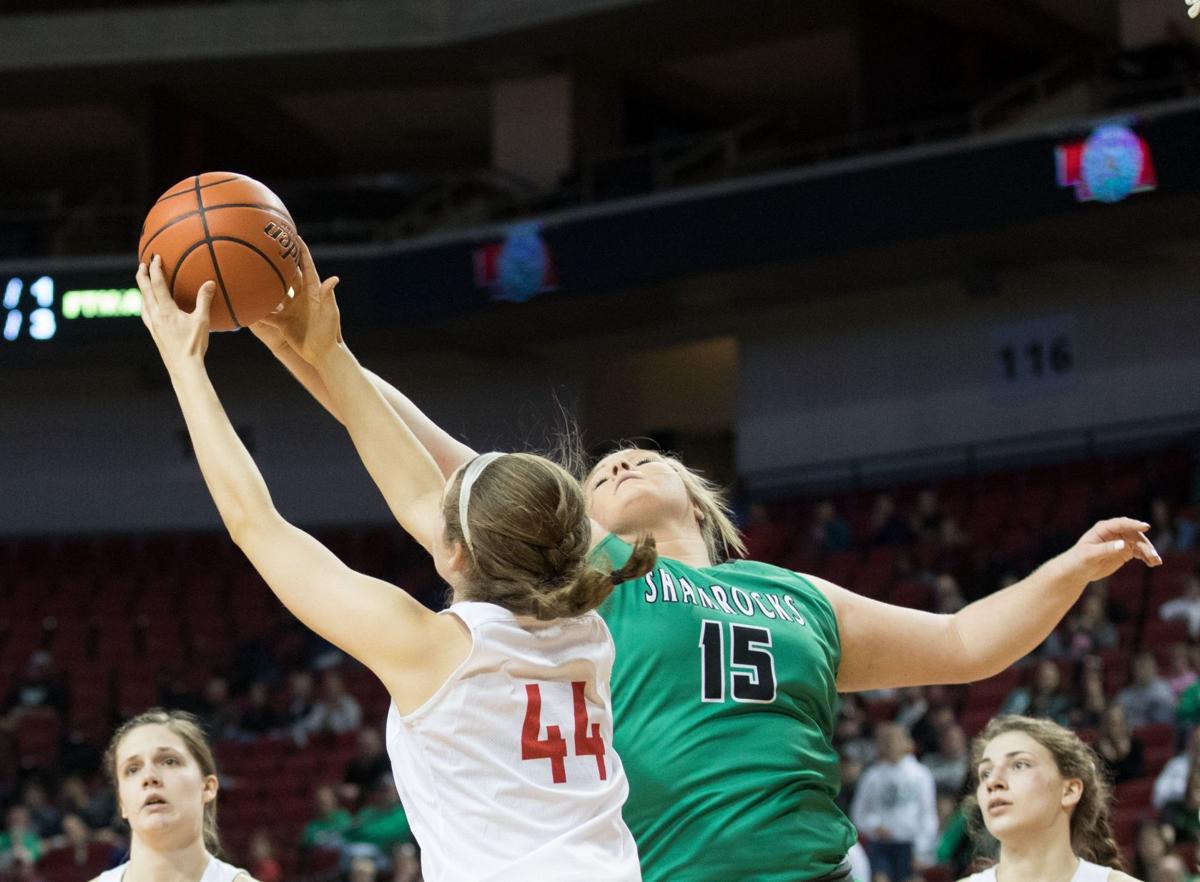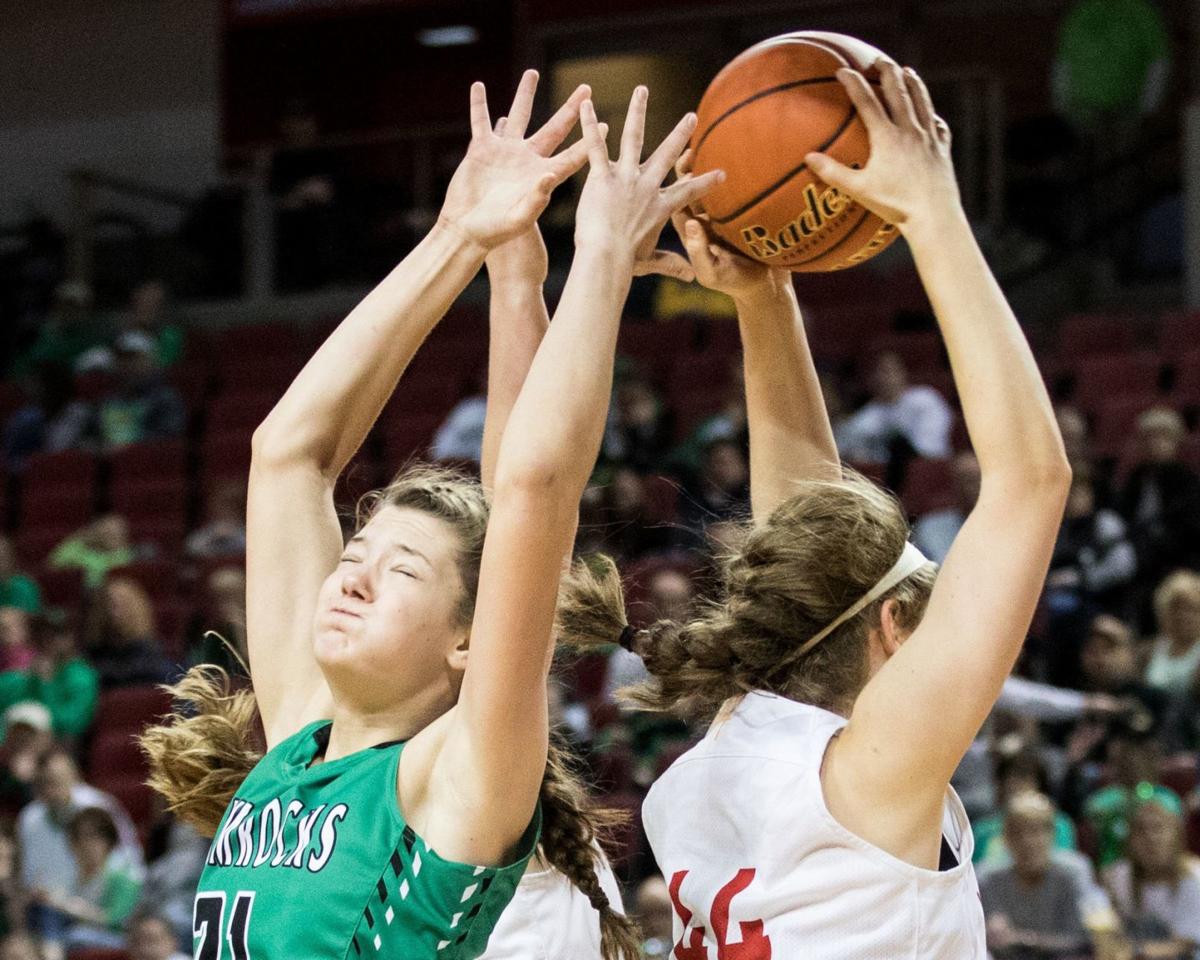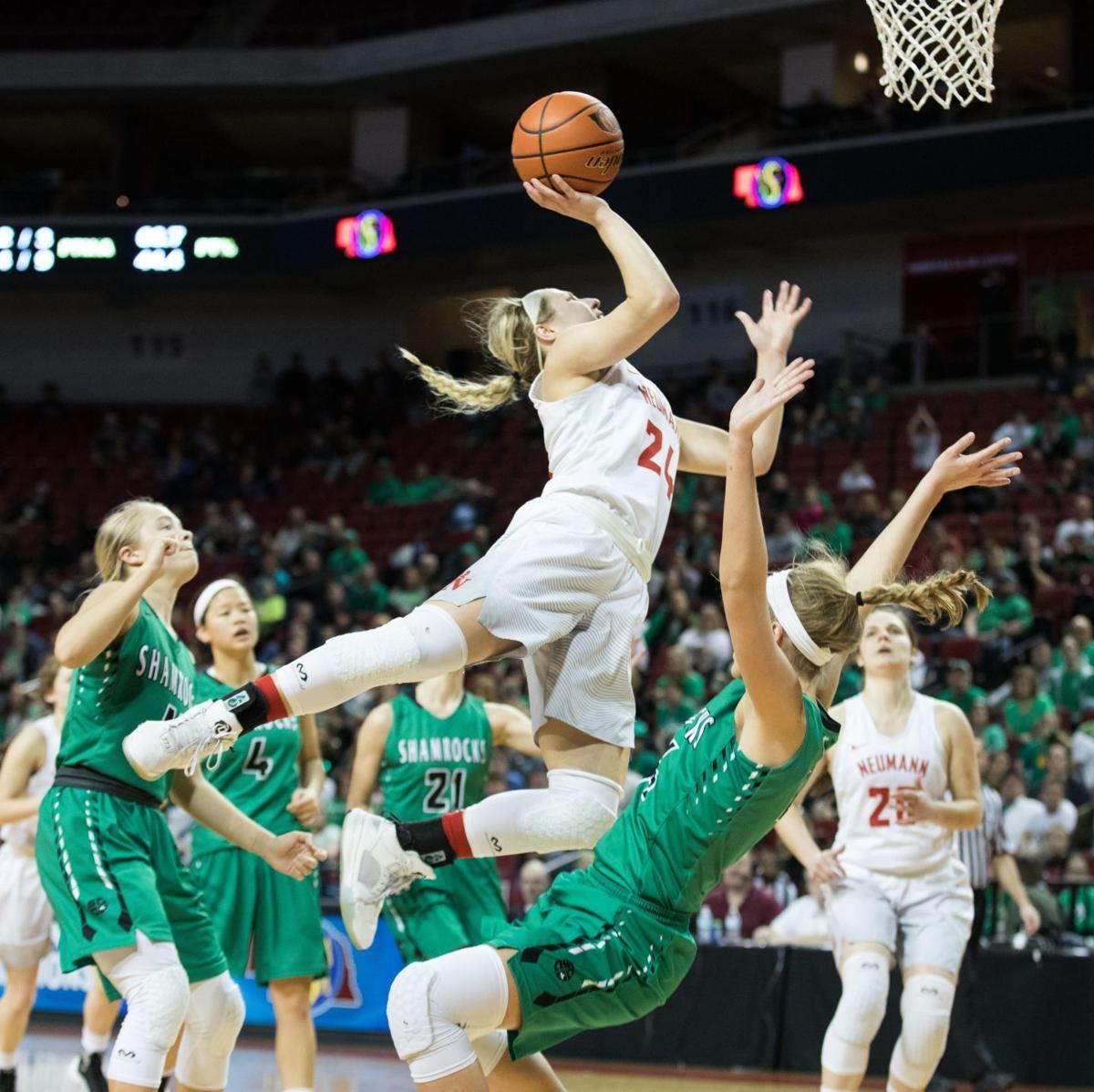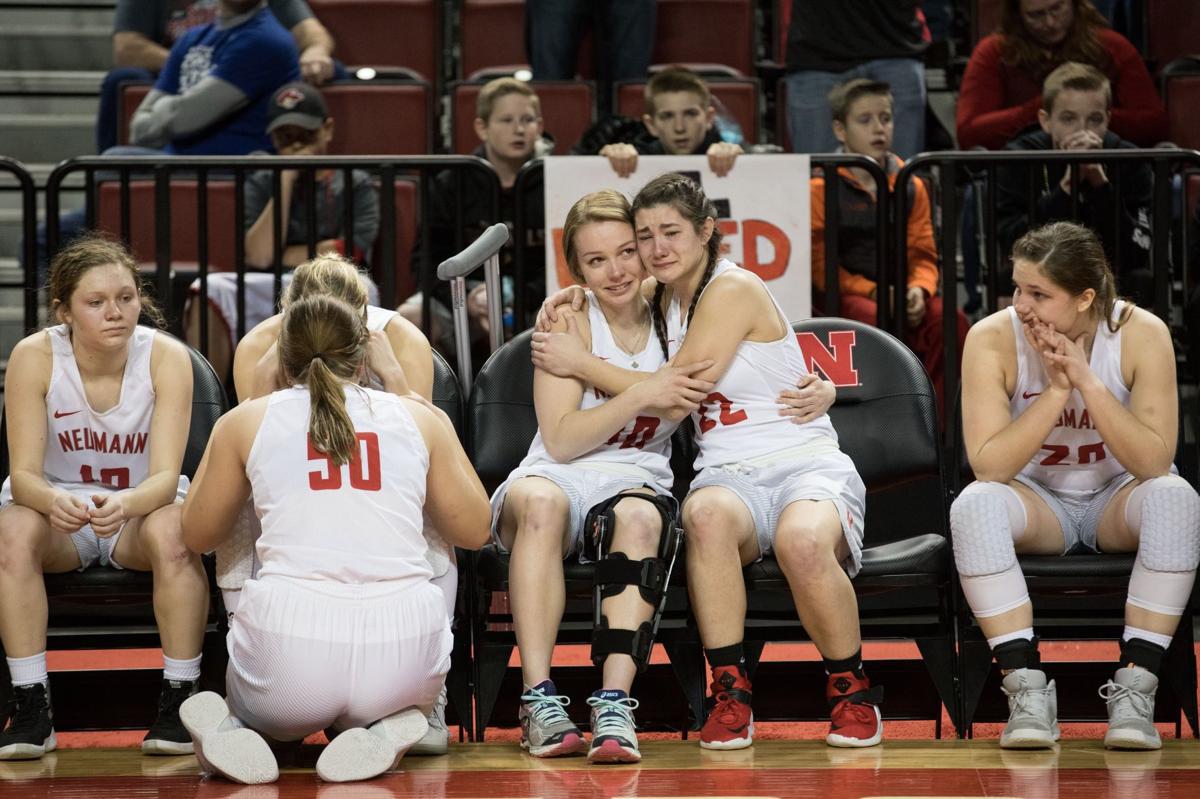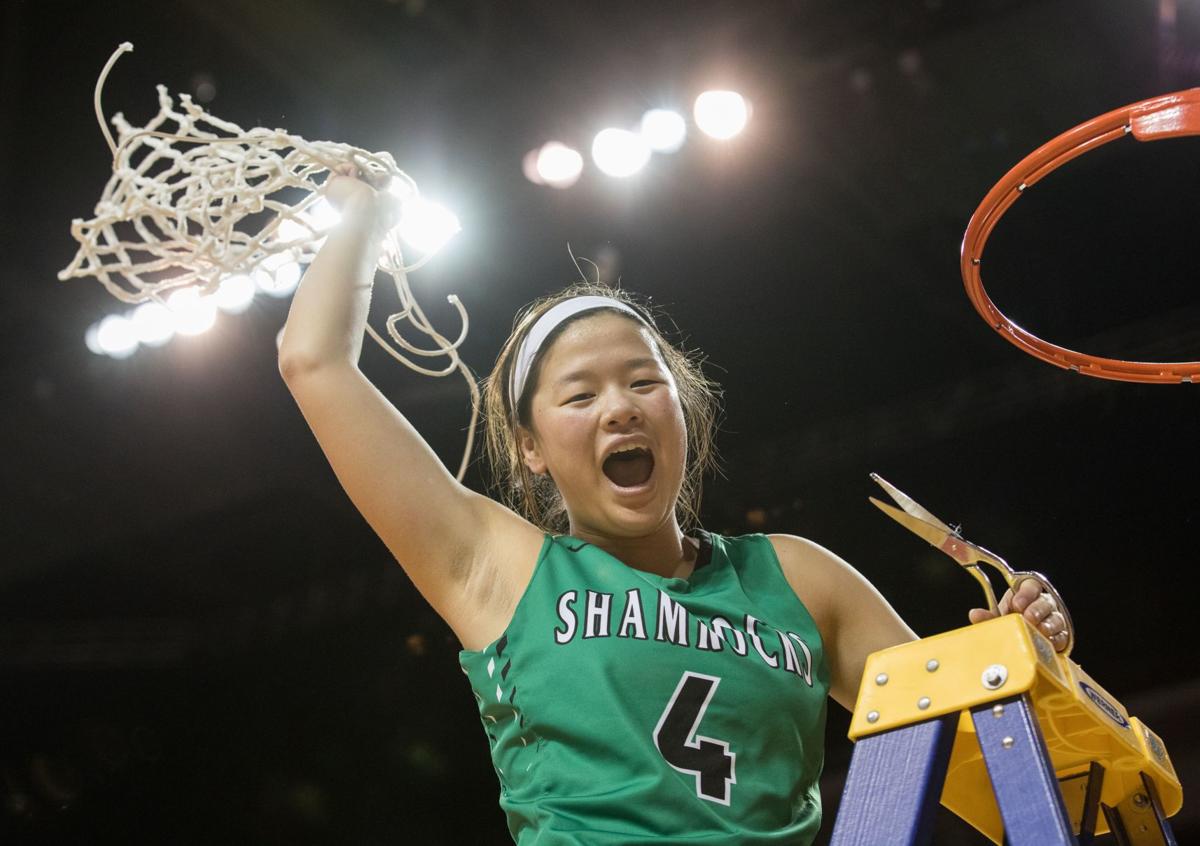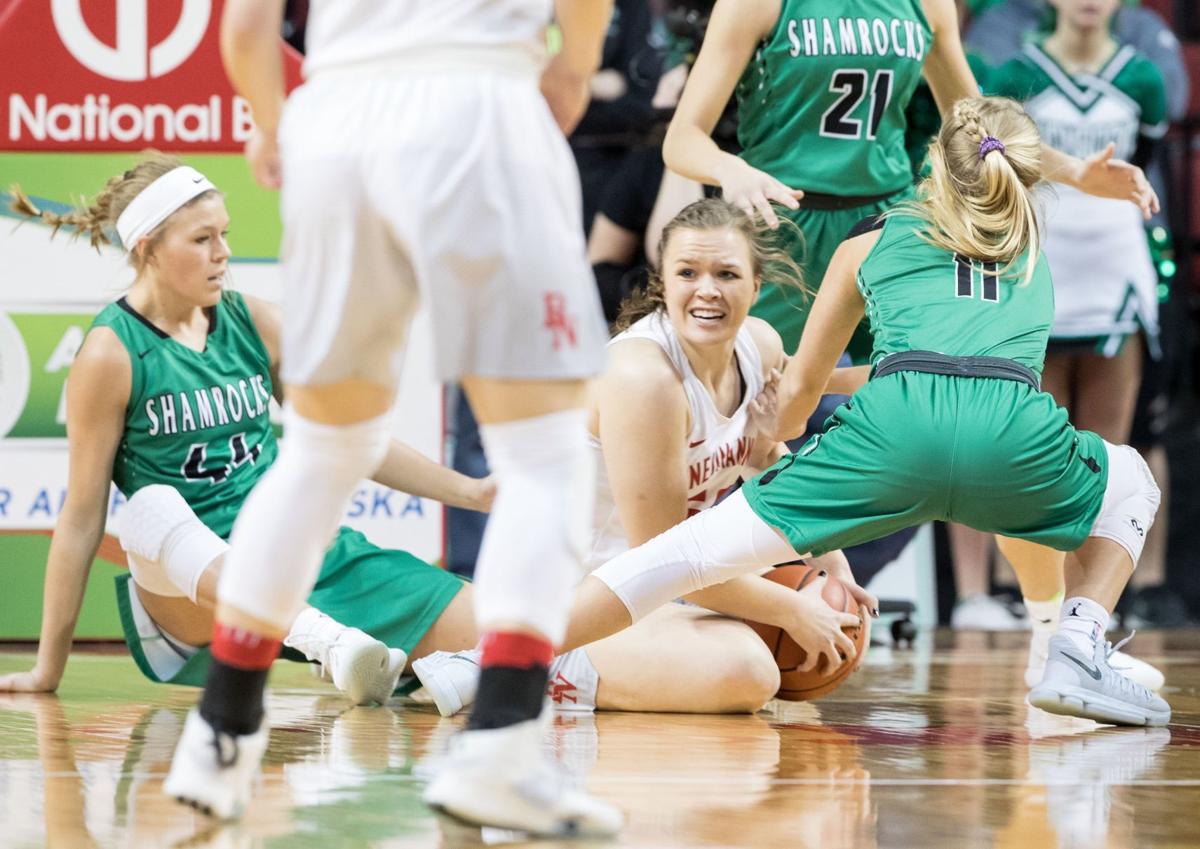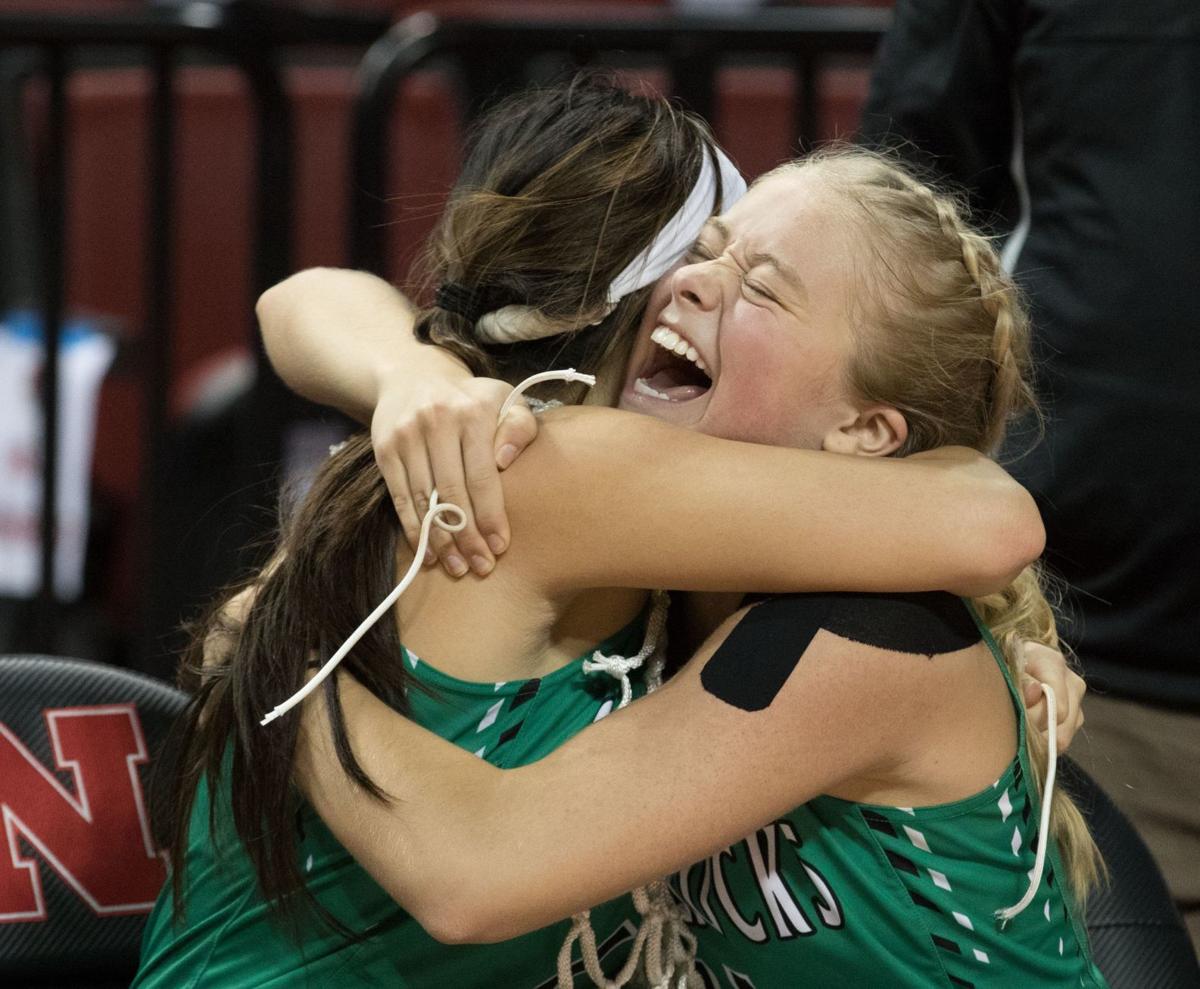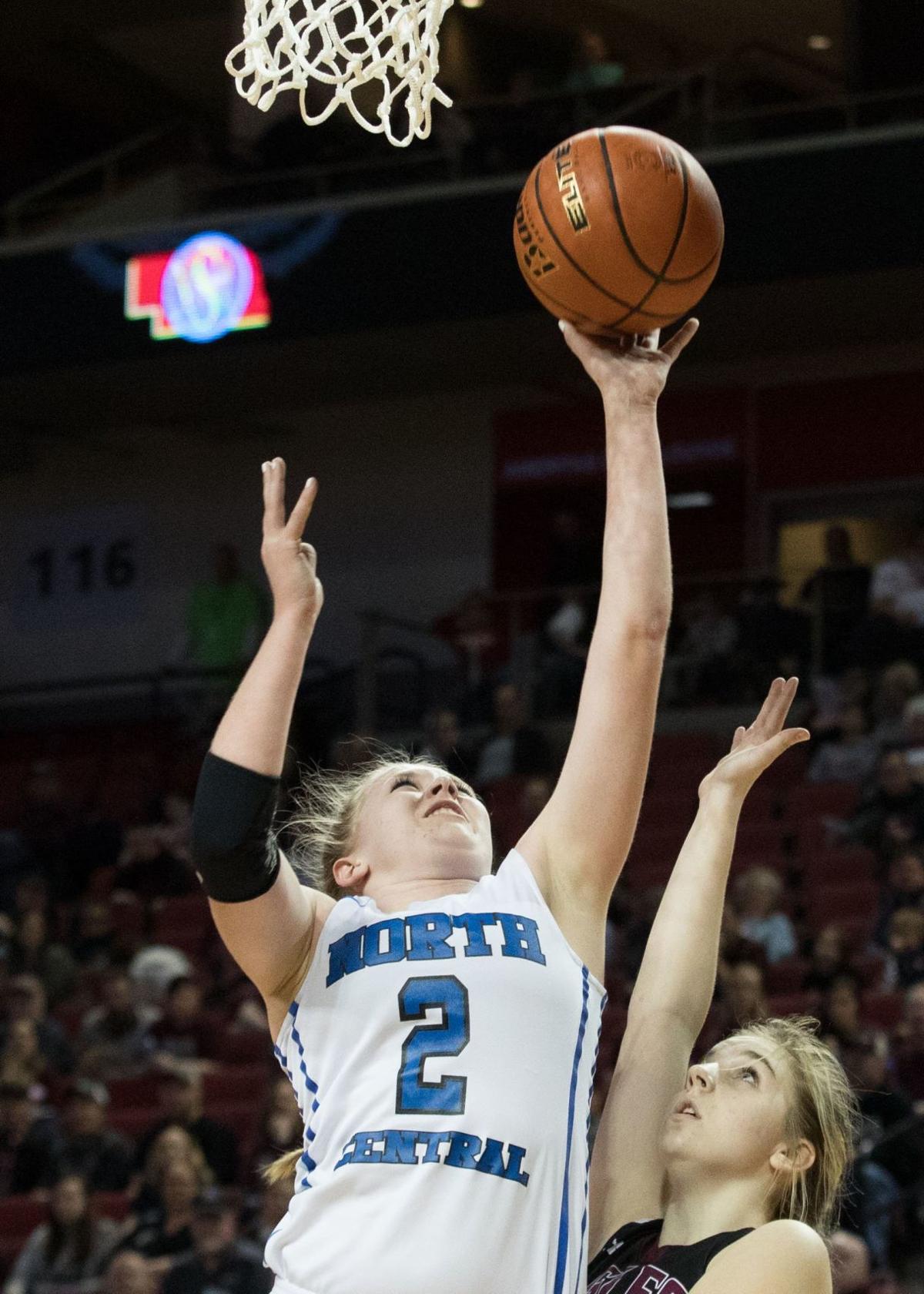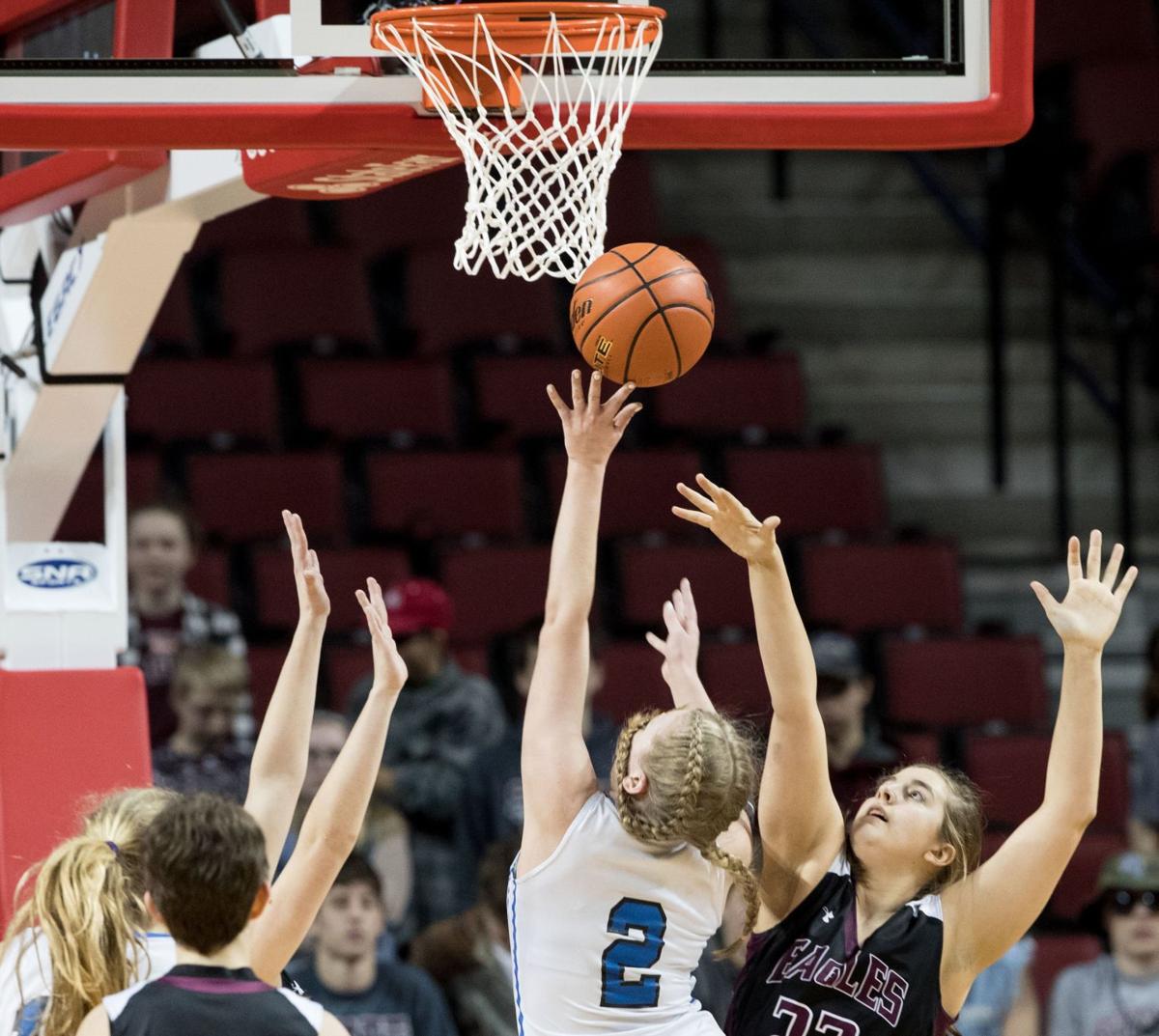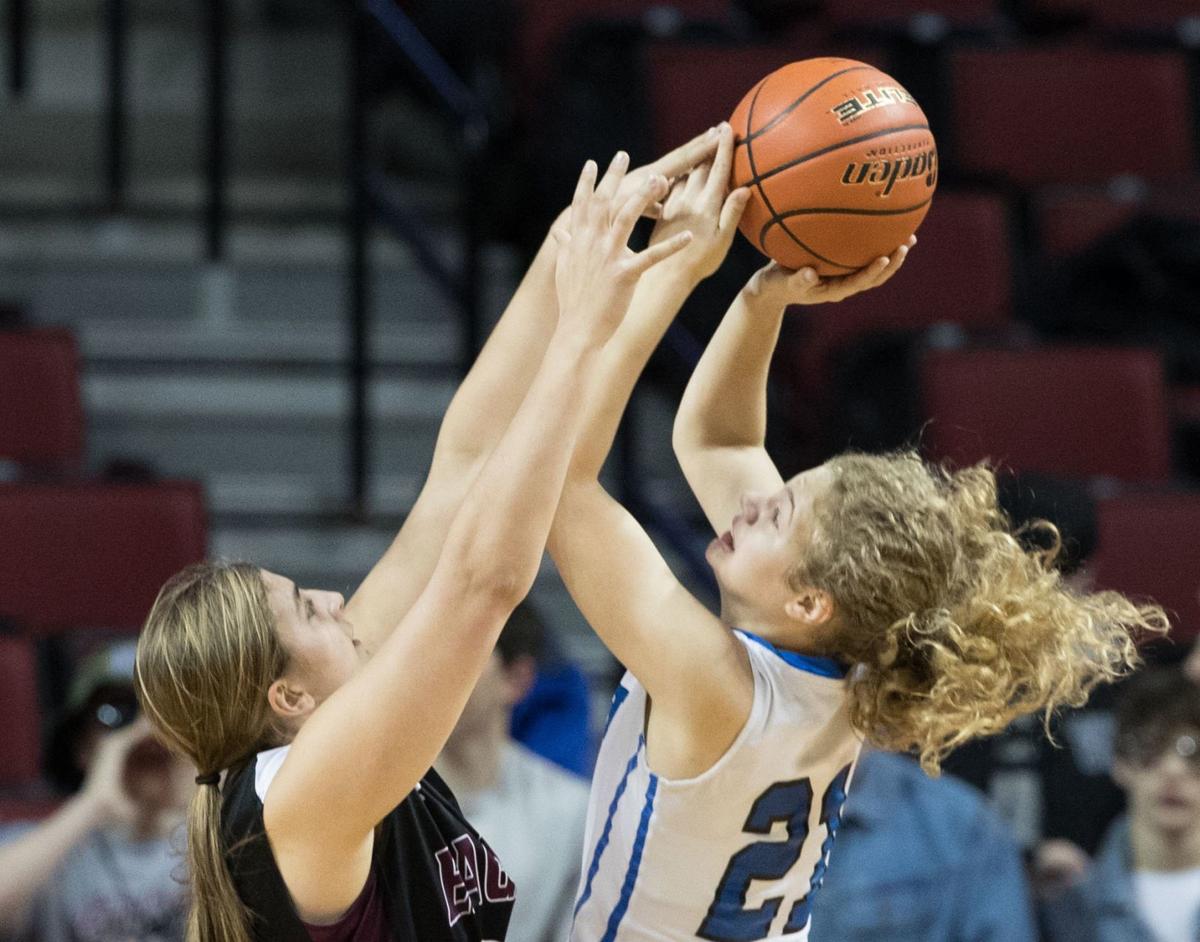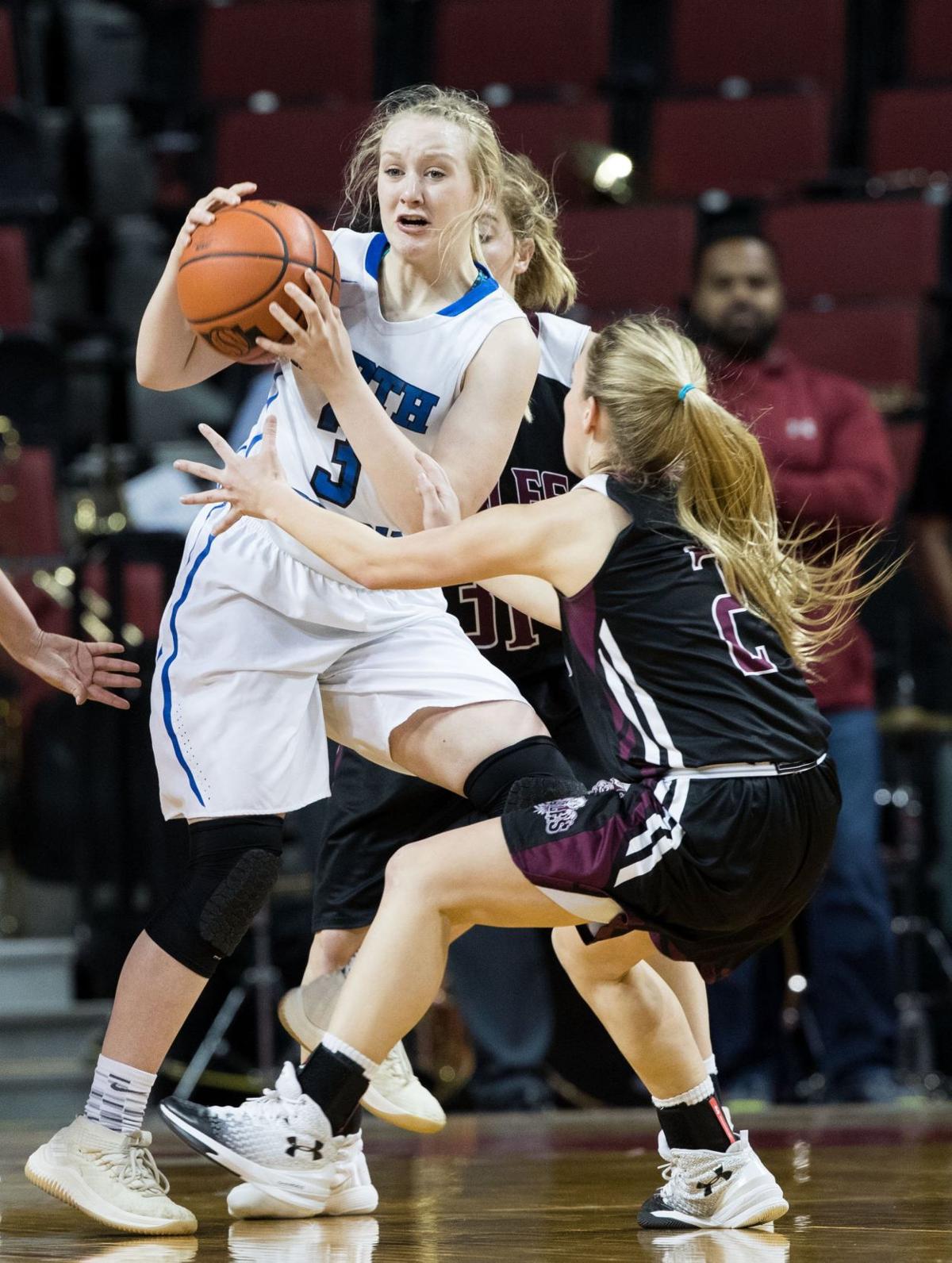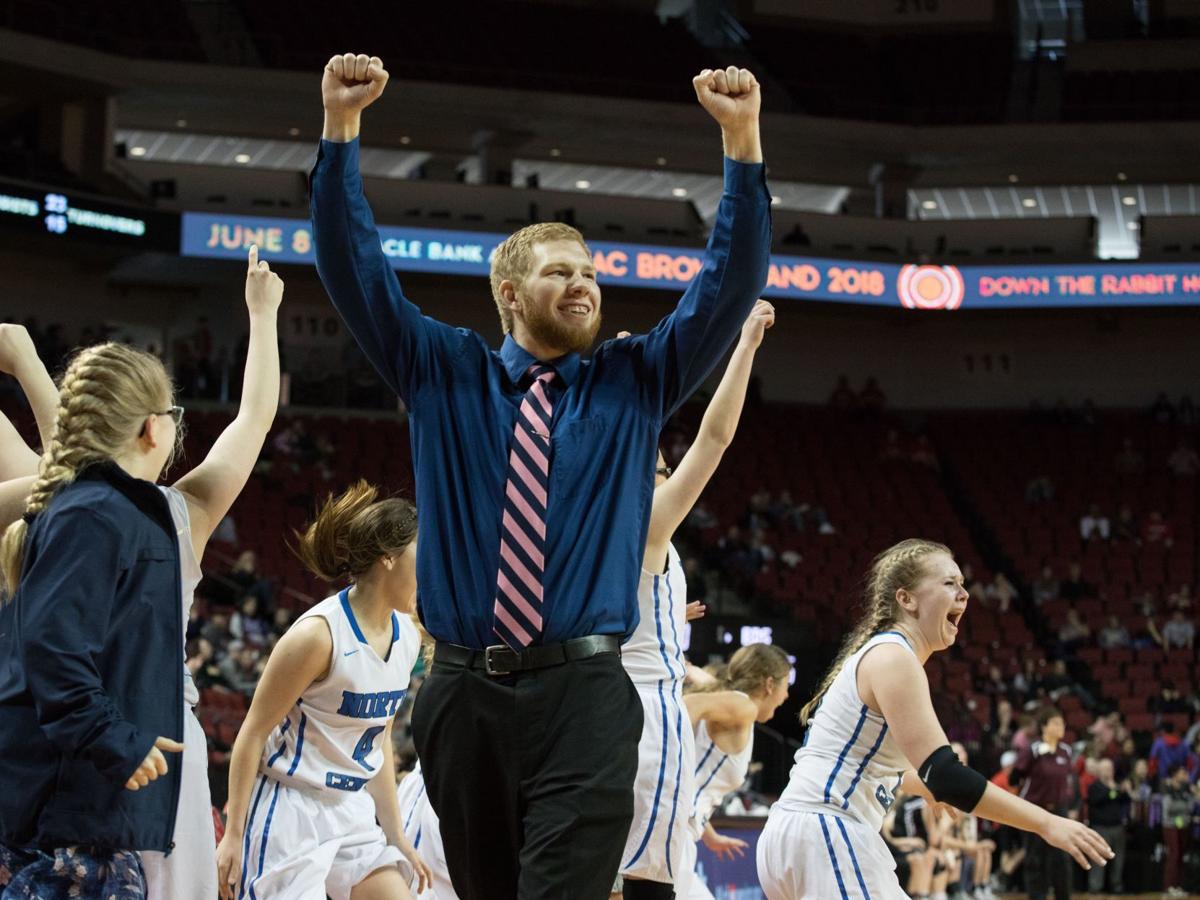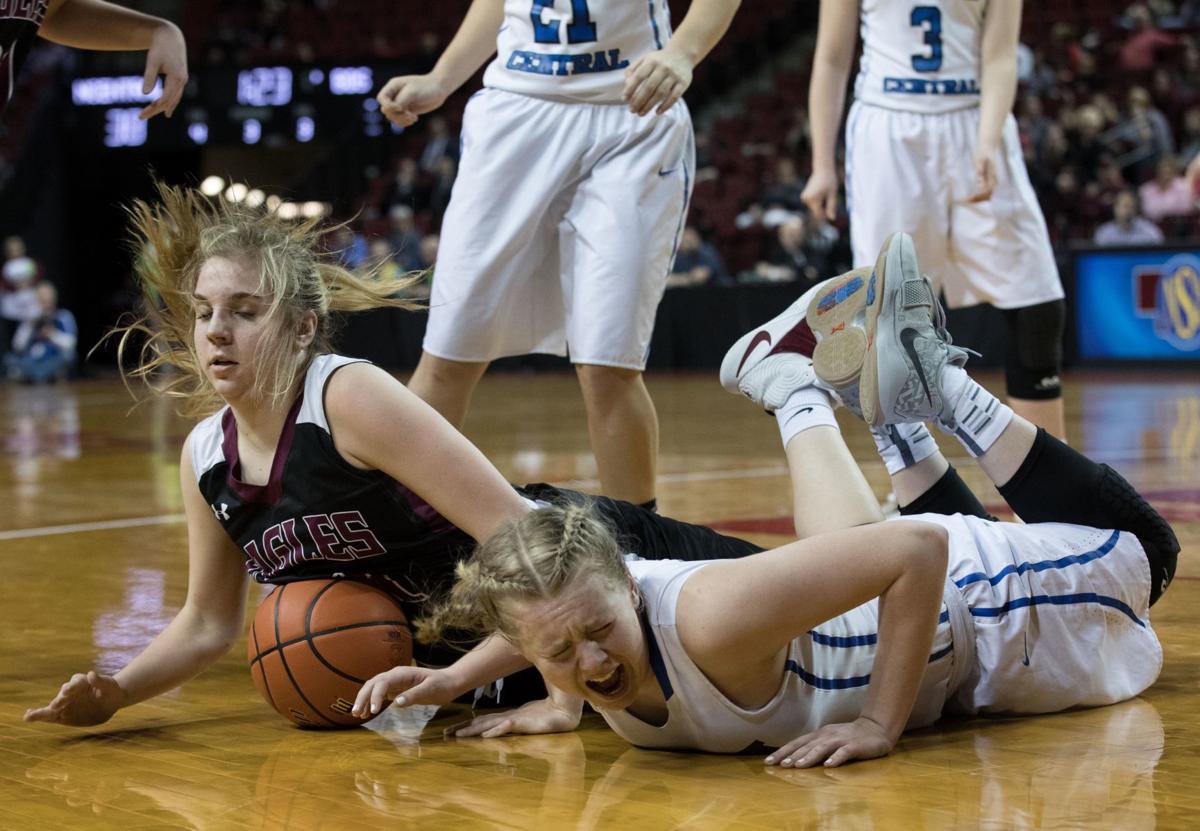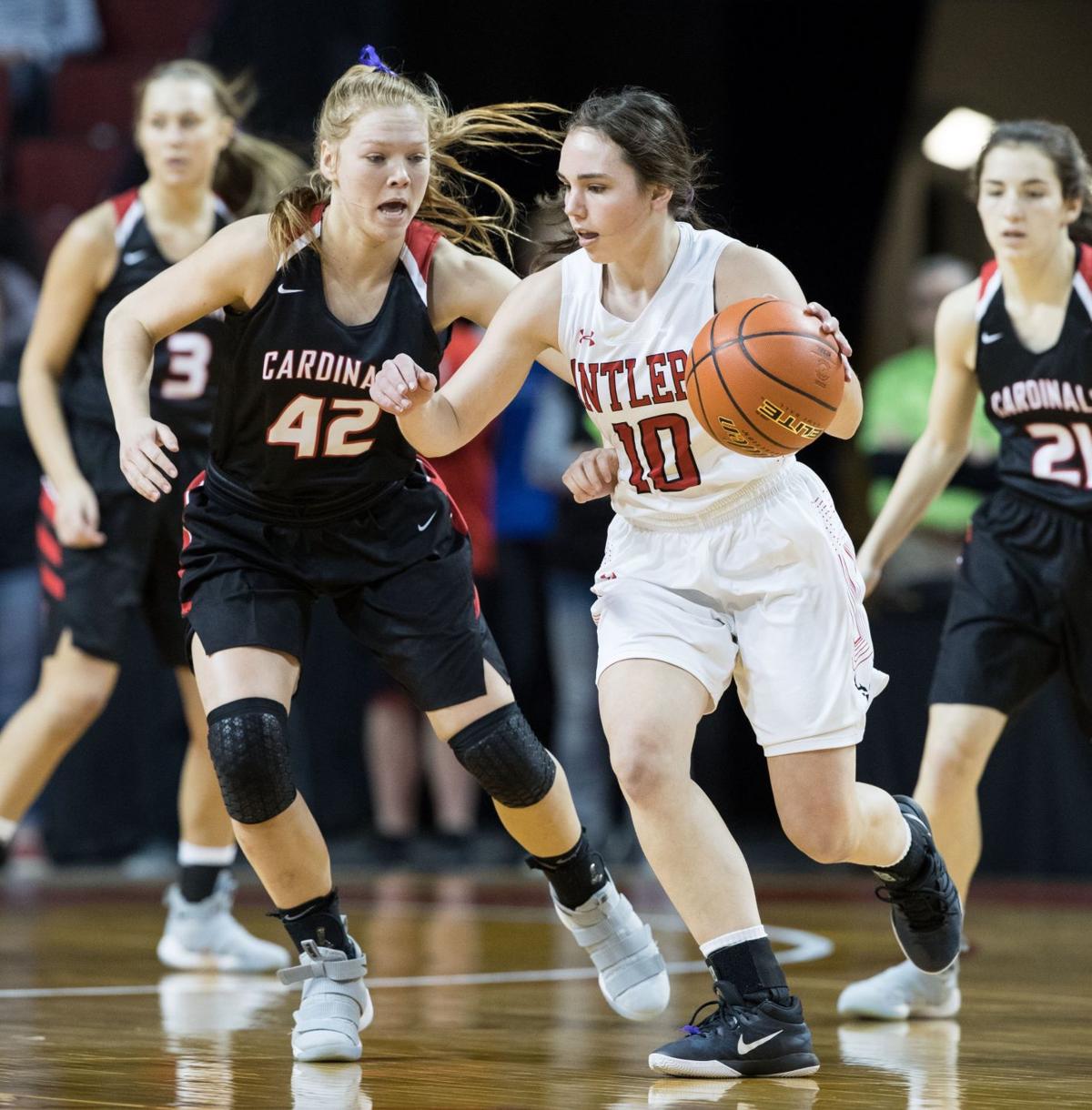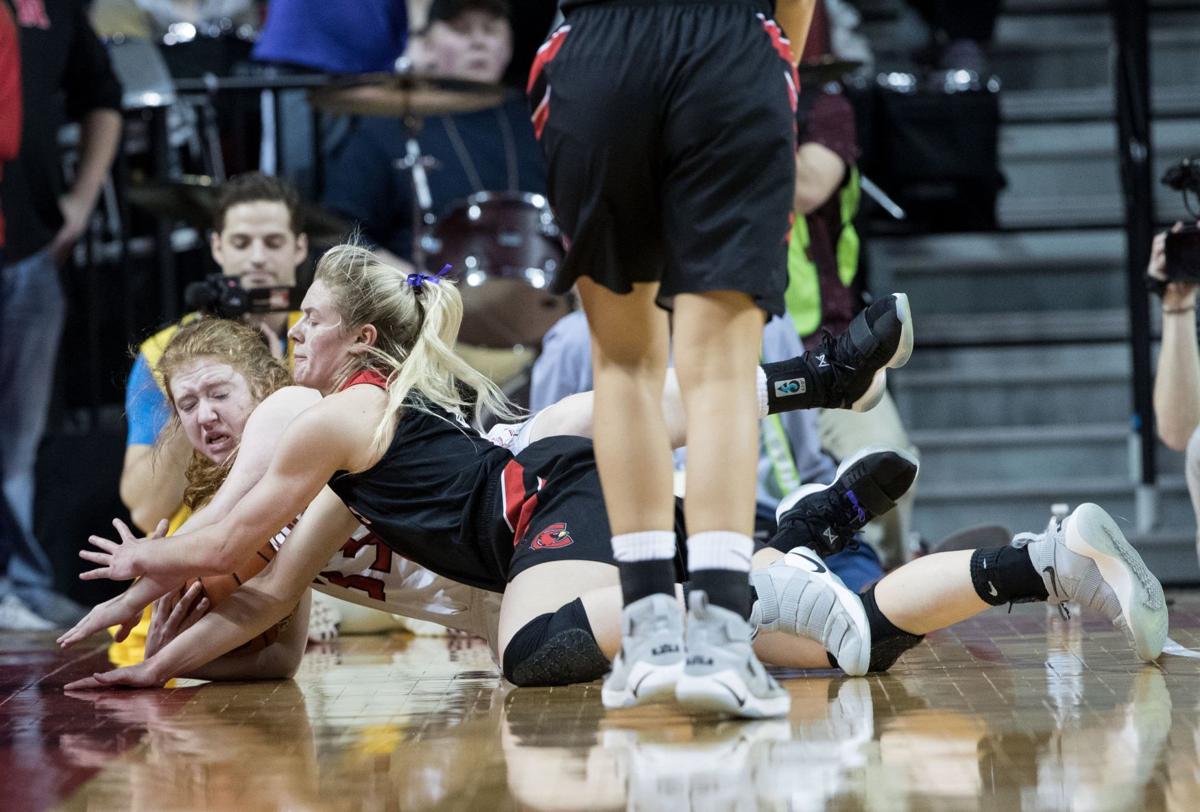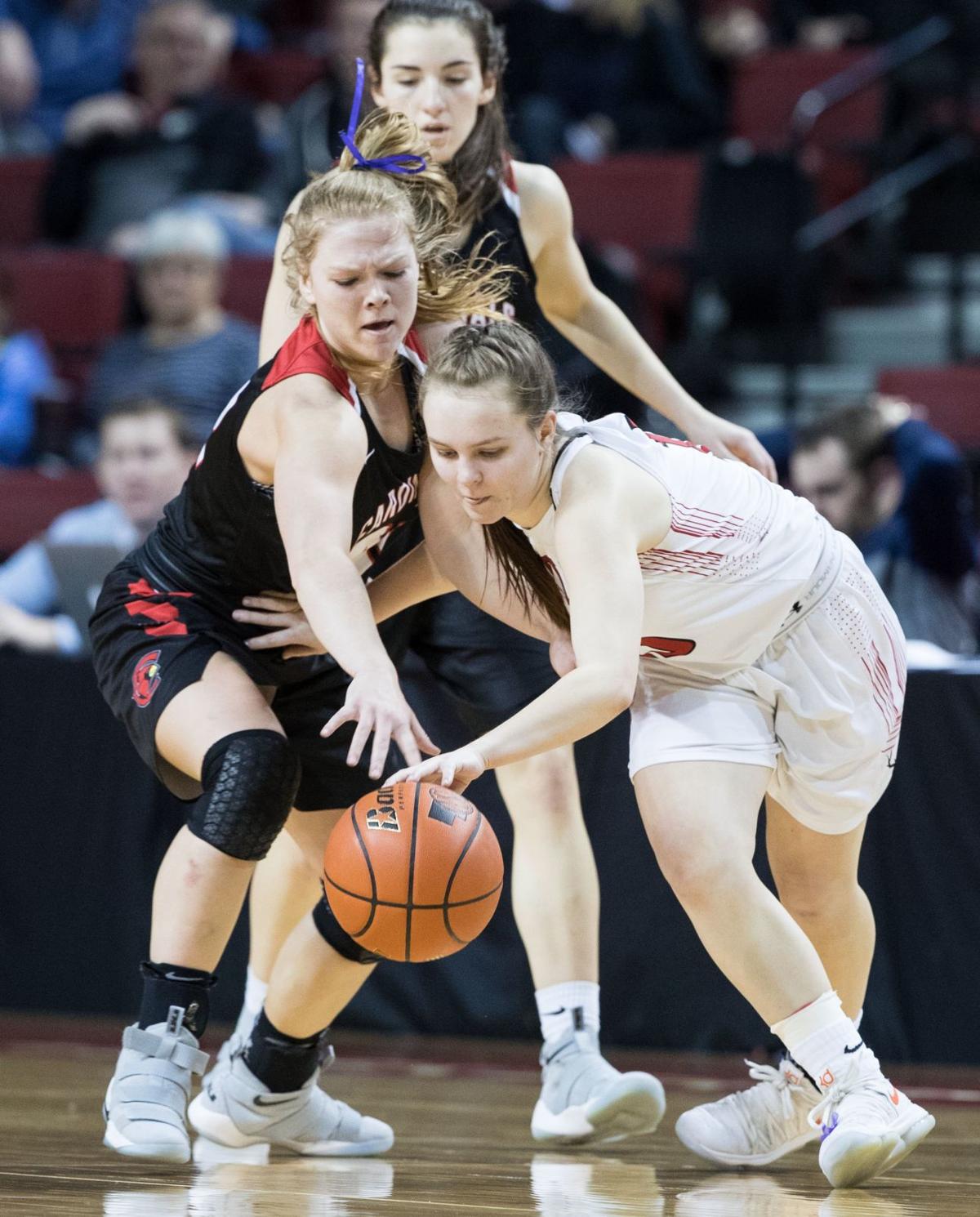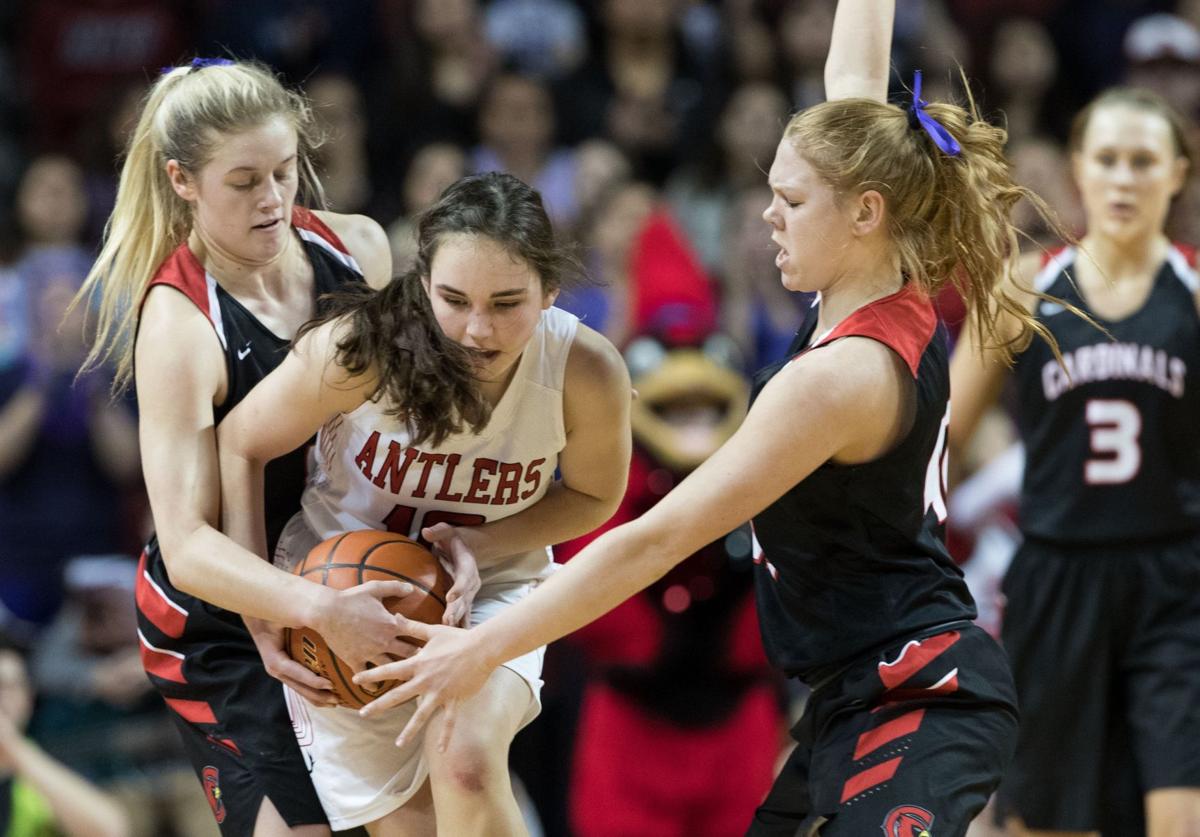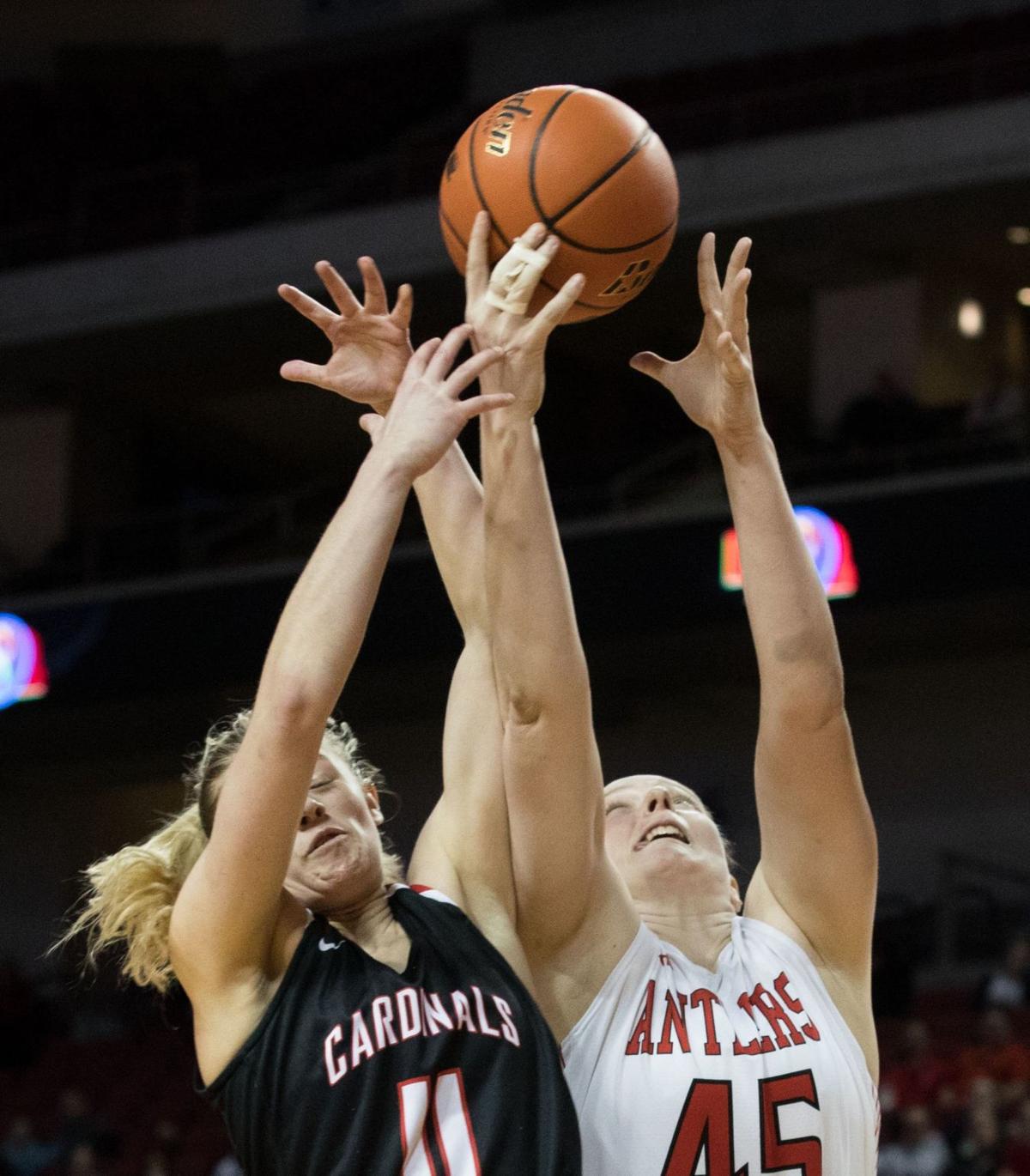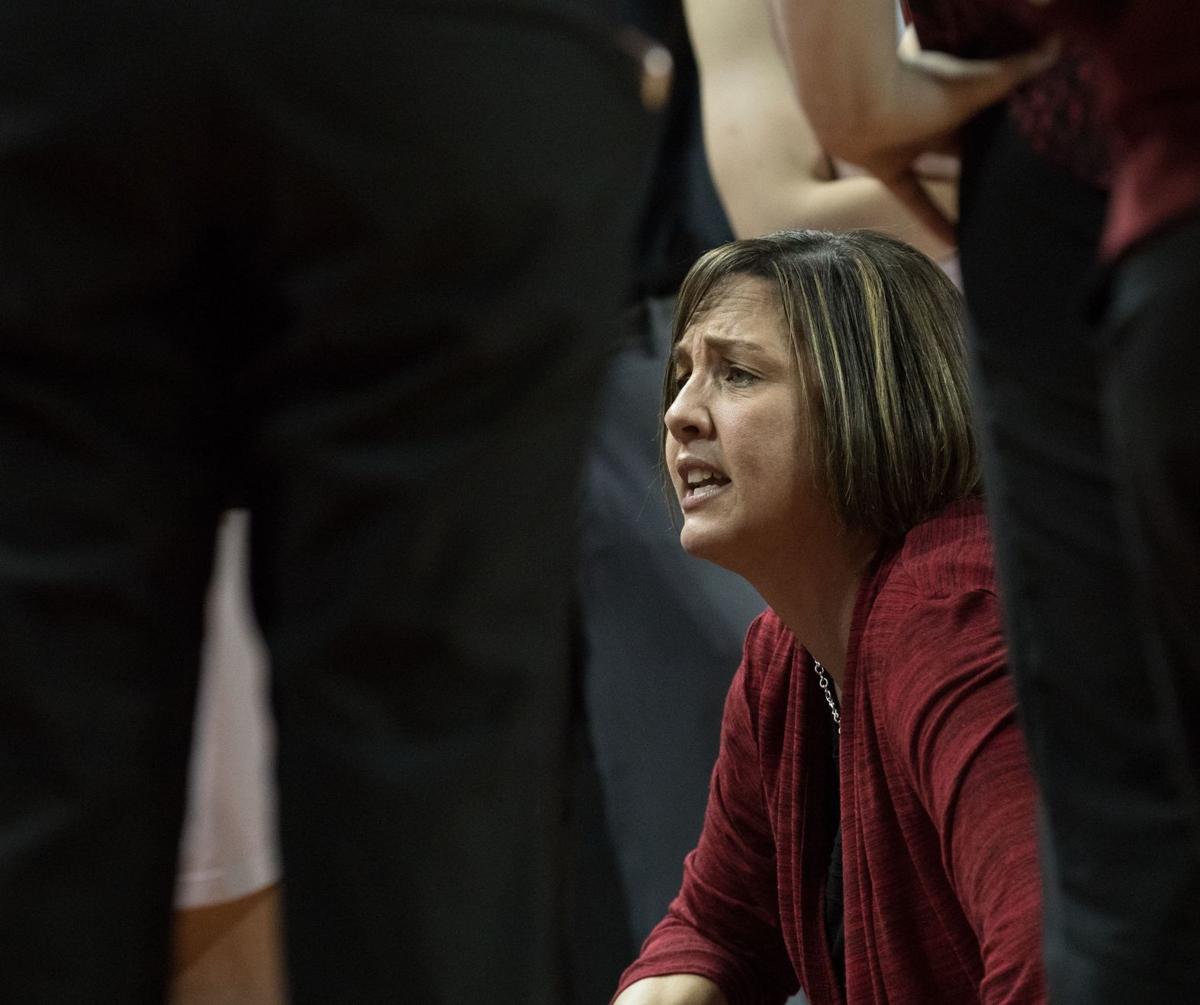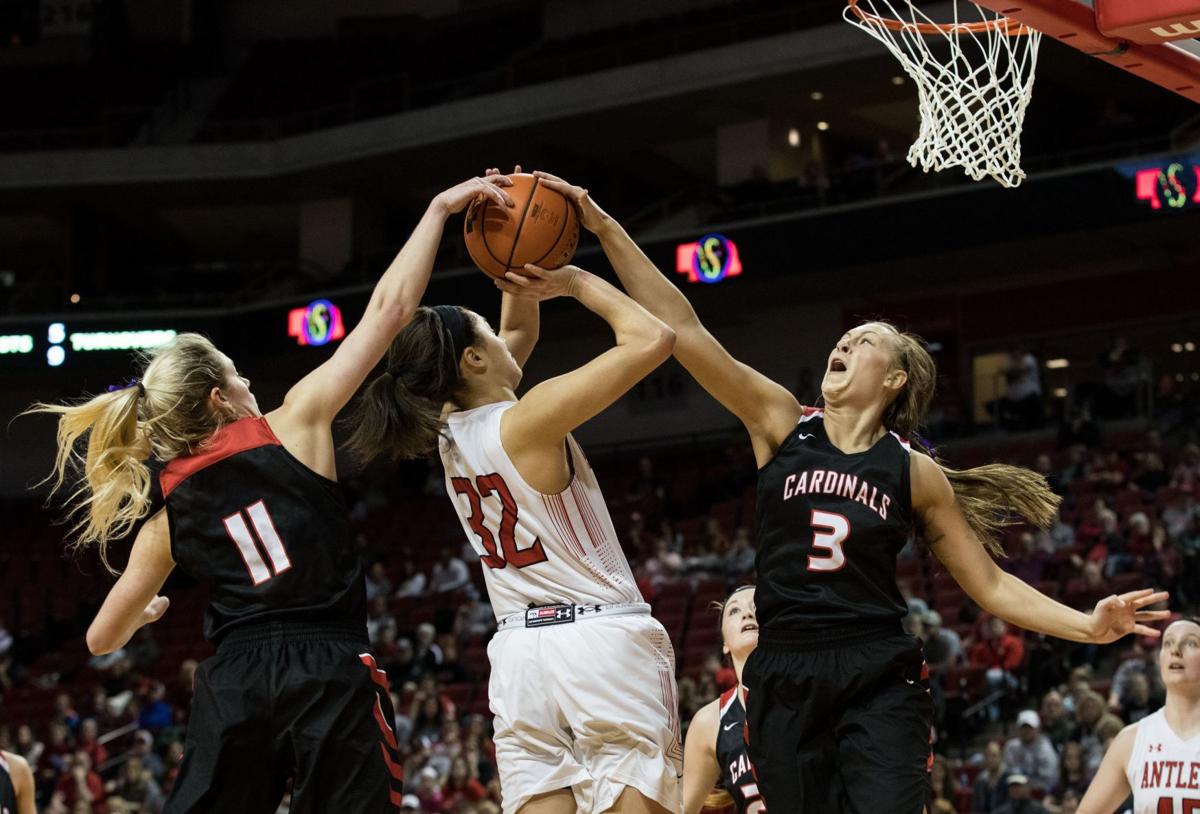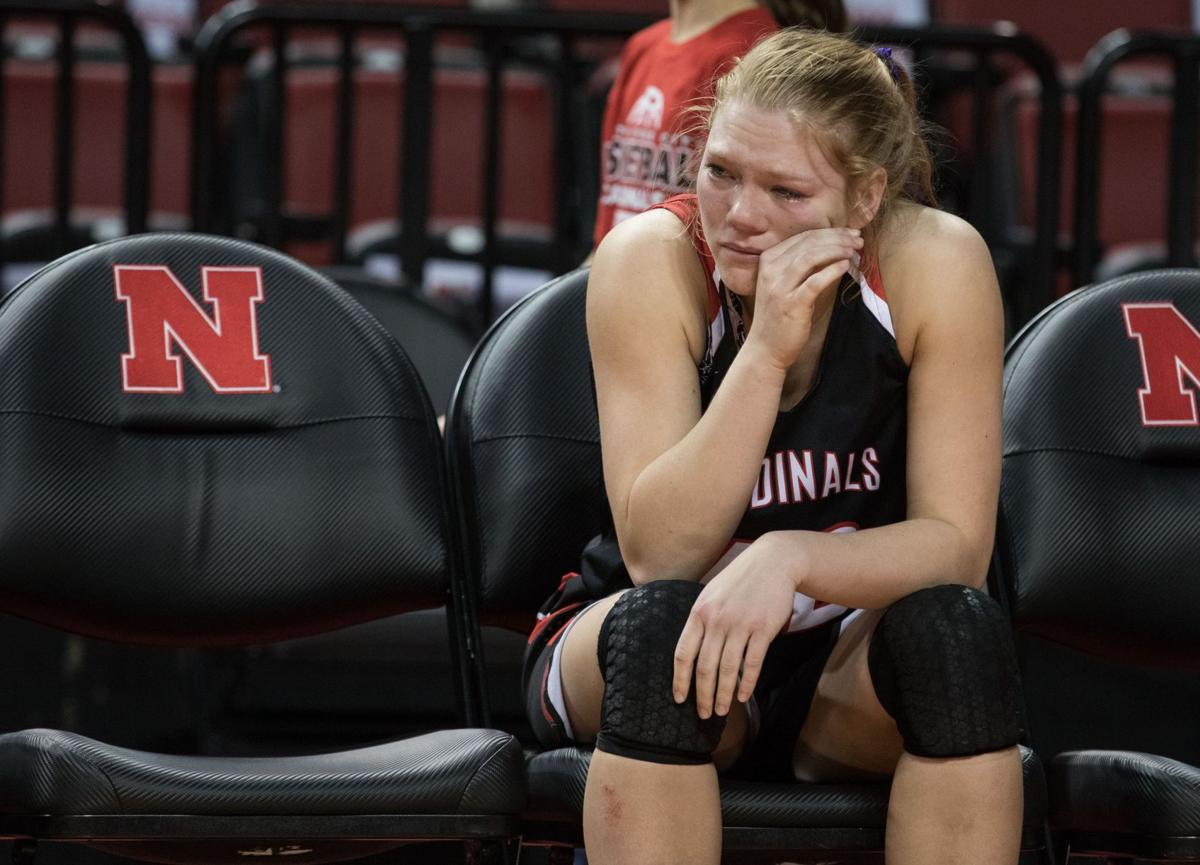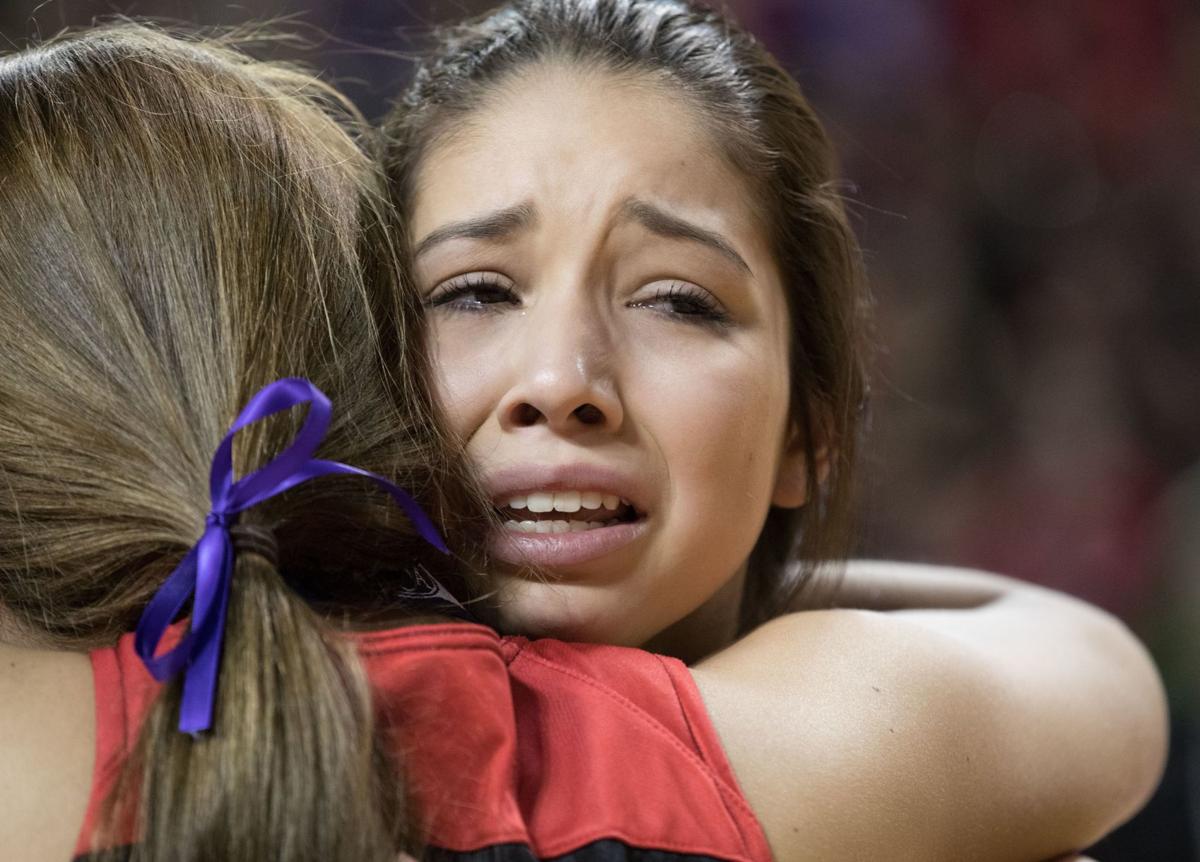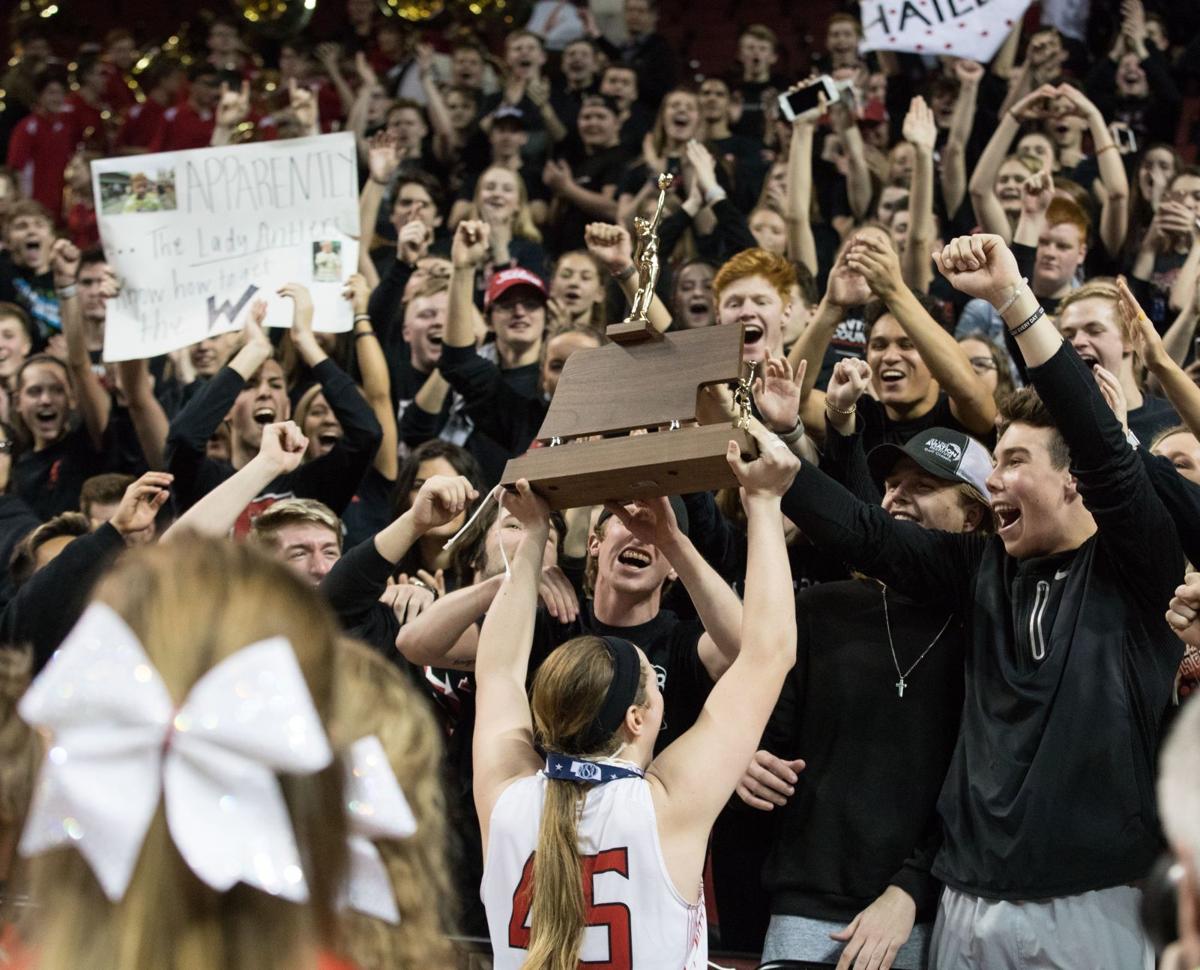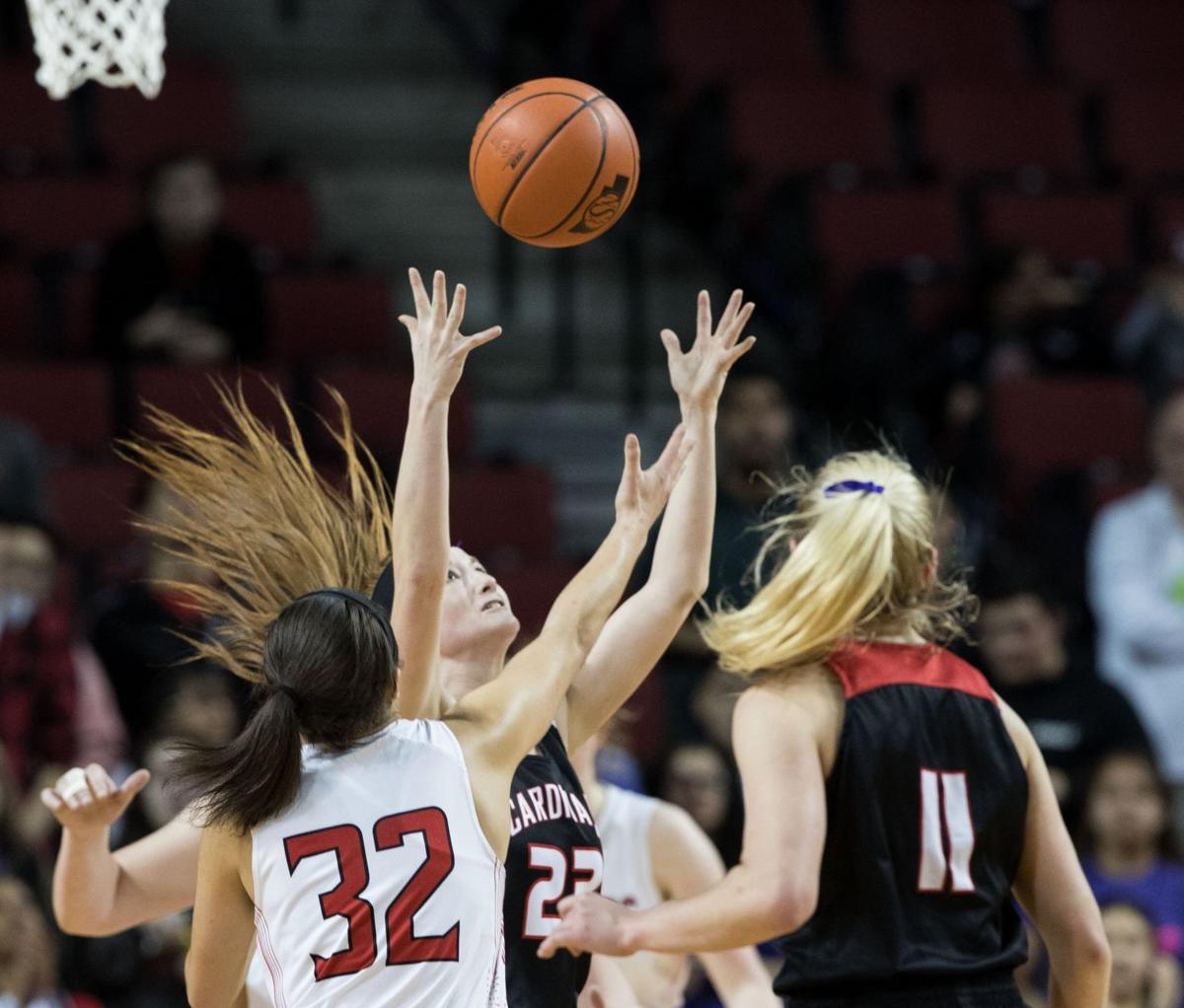 Photos: Girls state basketball championship games
Six state champions were crowned on Saturday March 3, 2018 in Lincoln.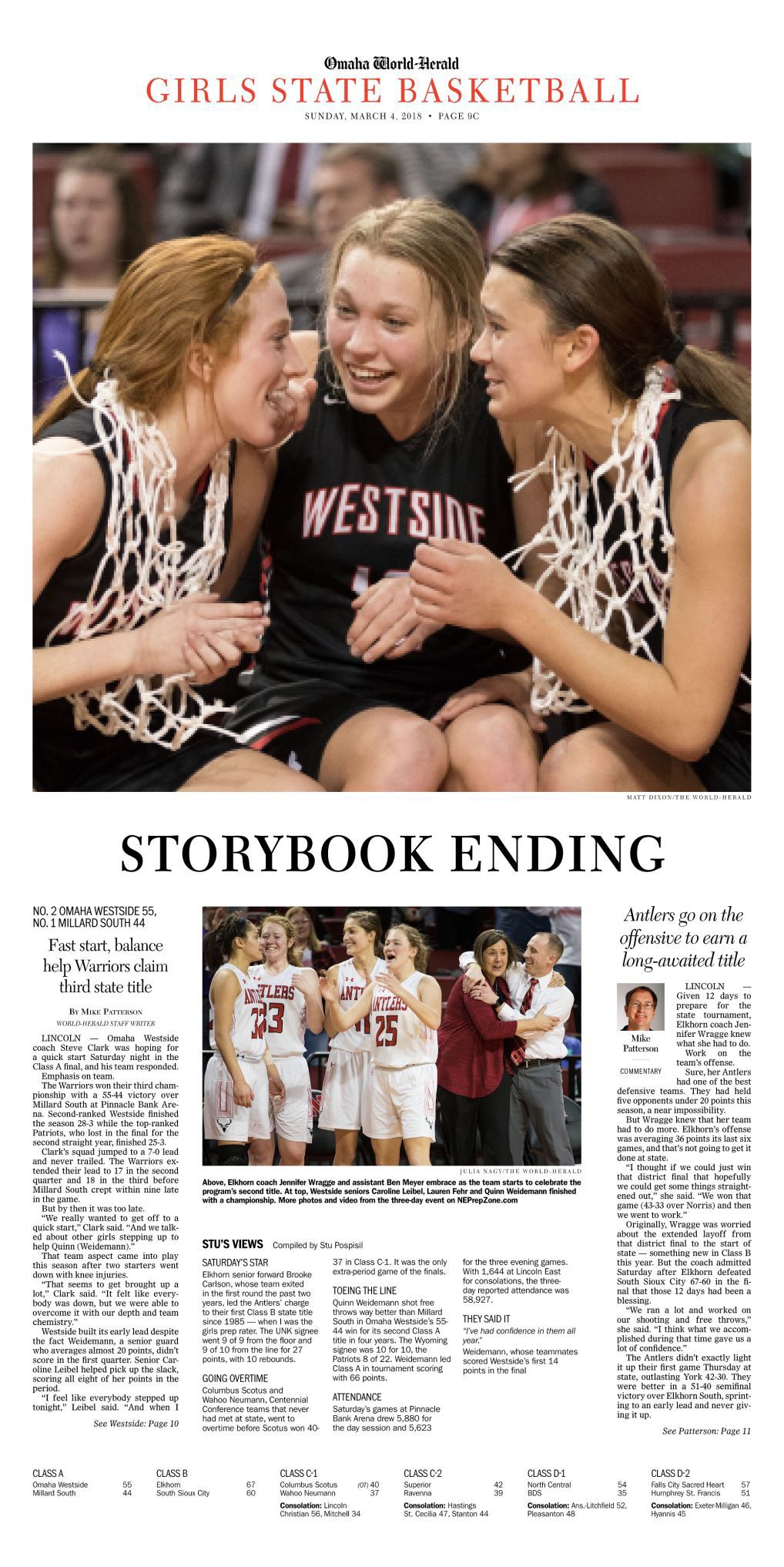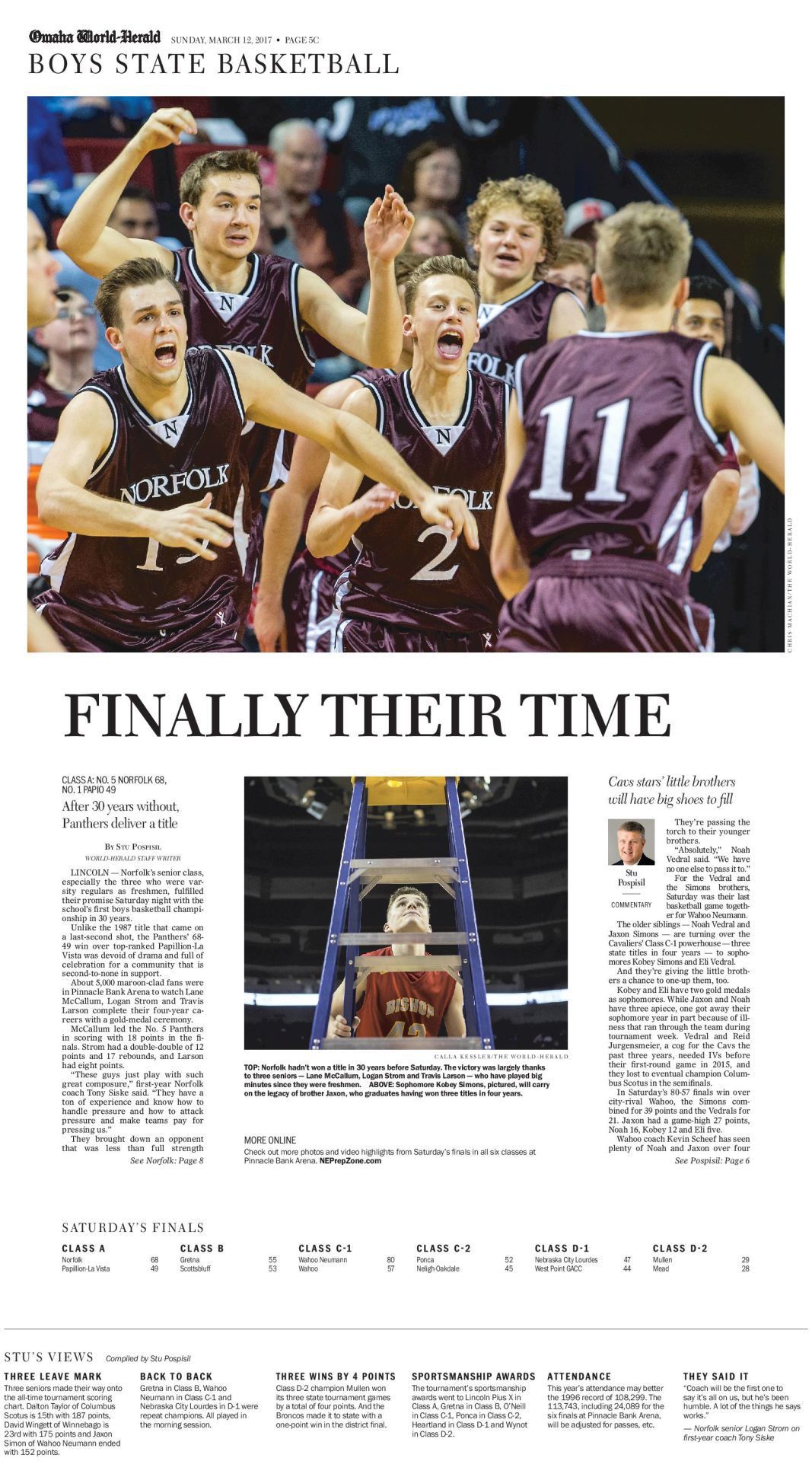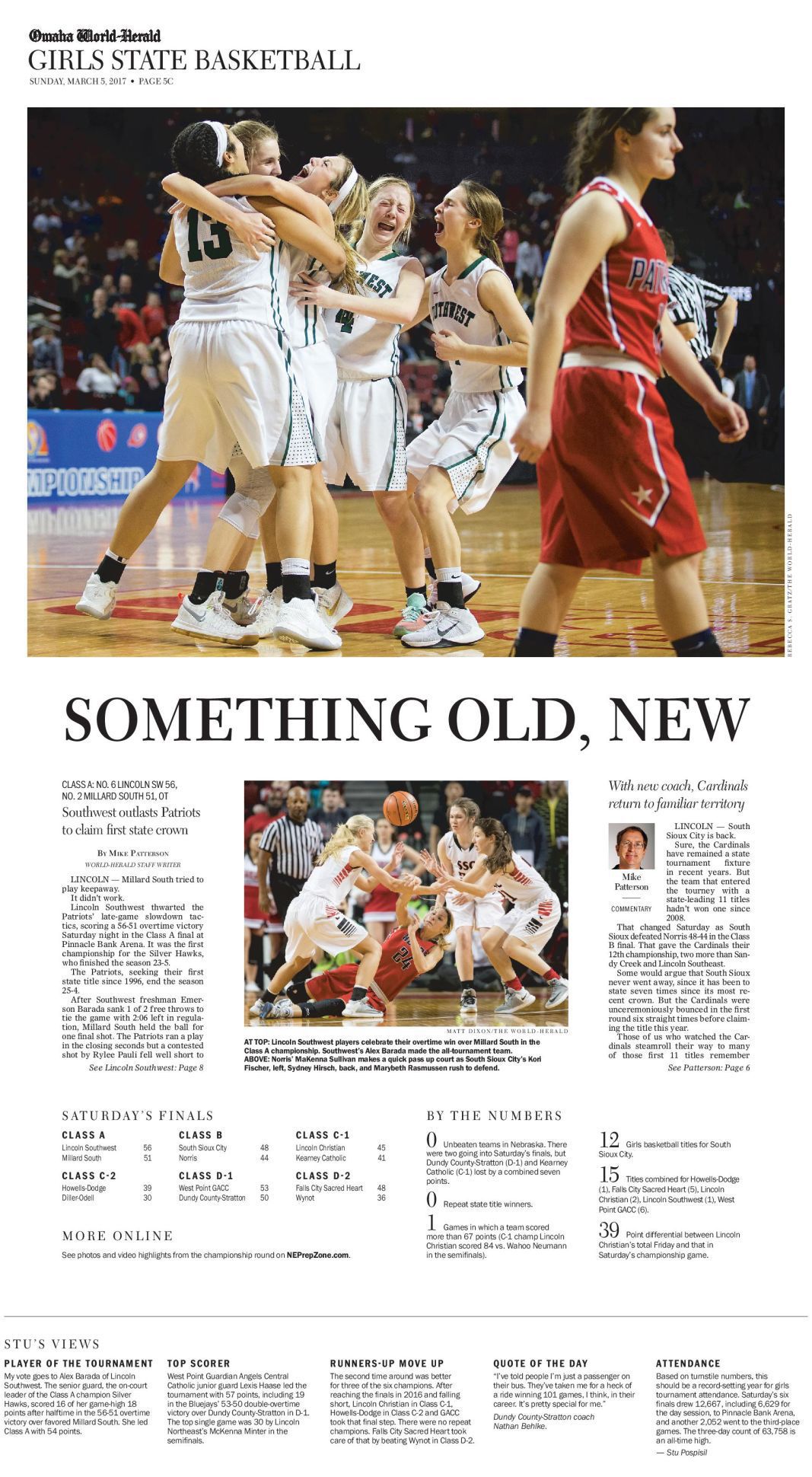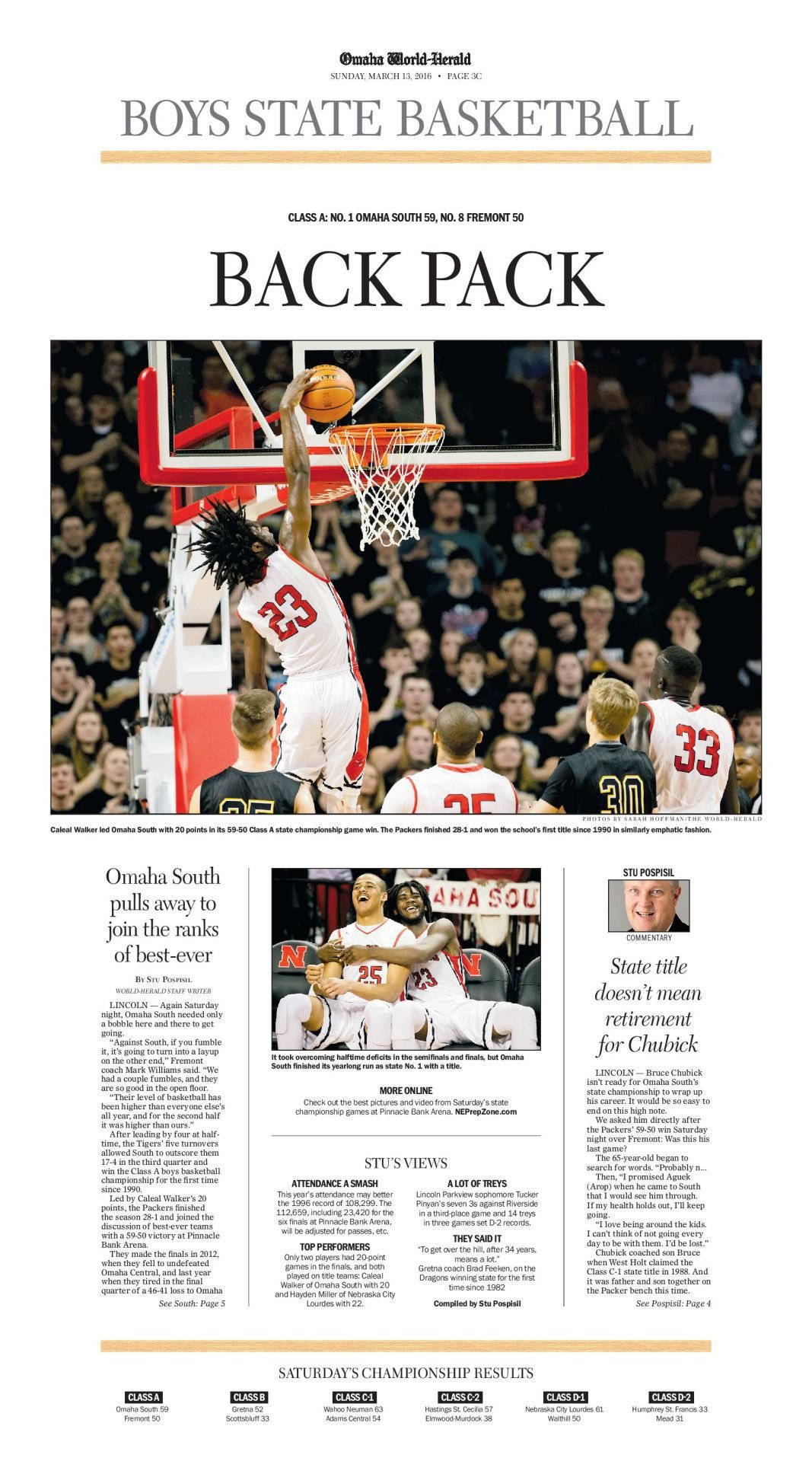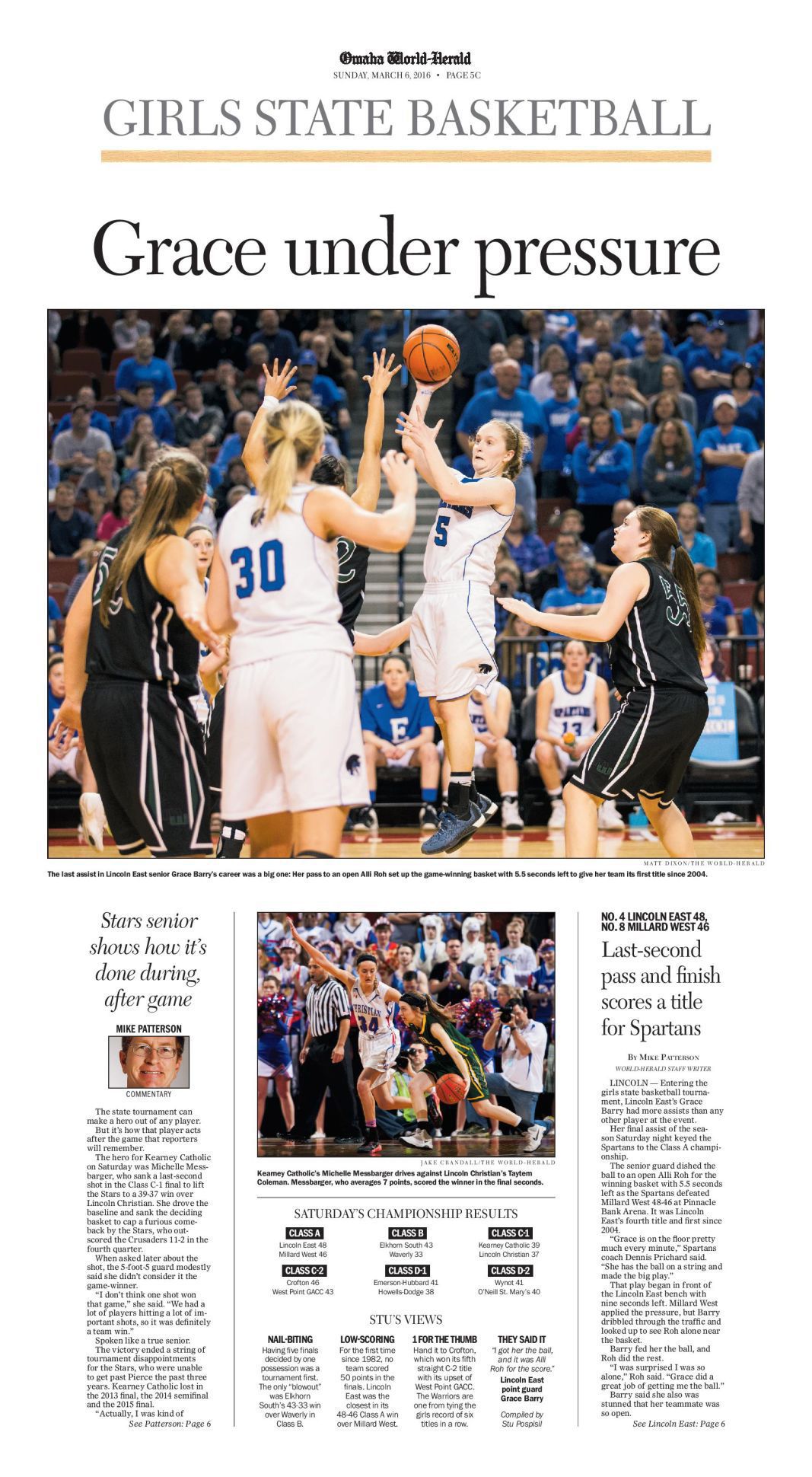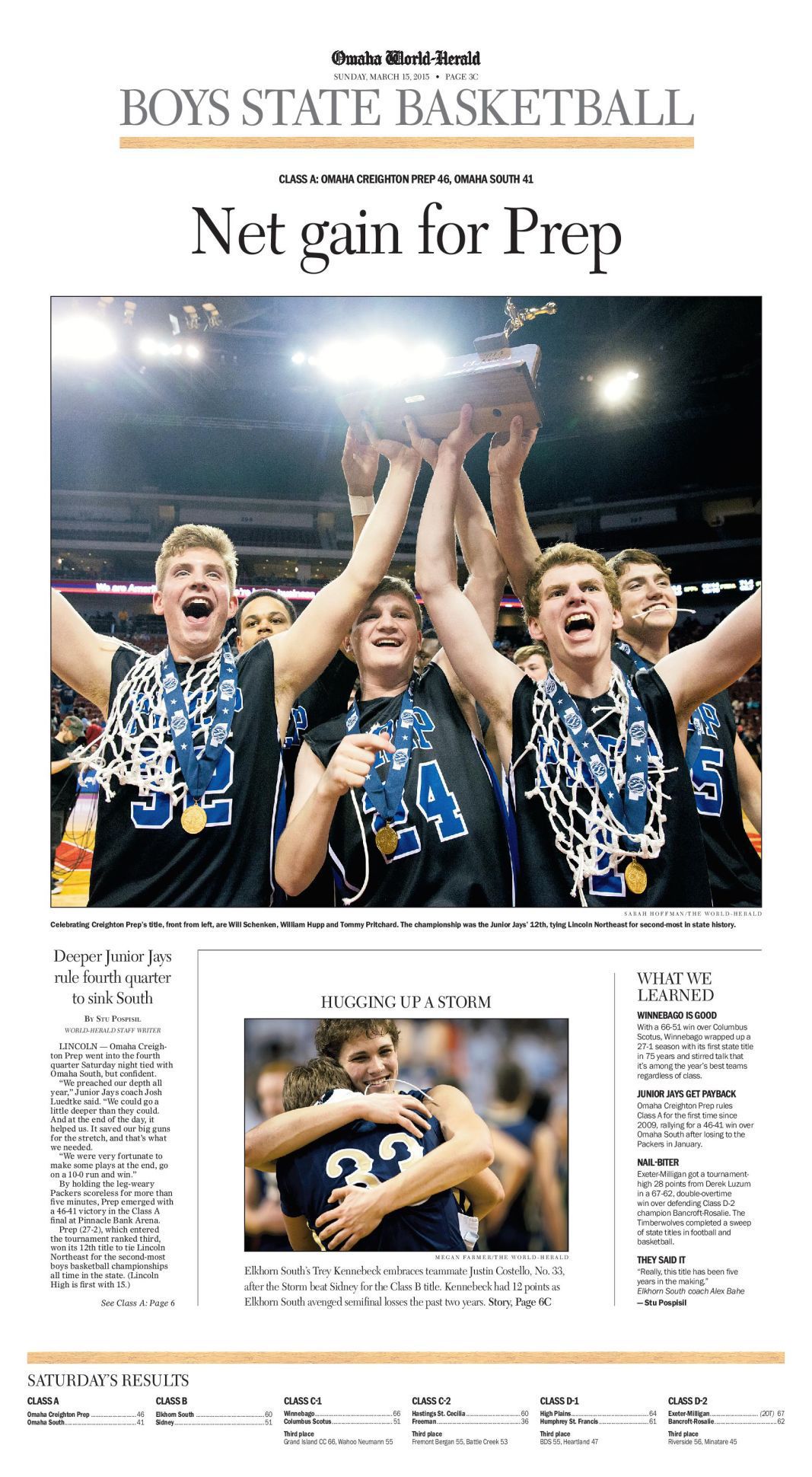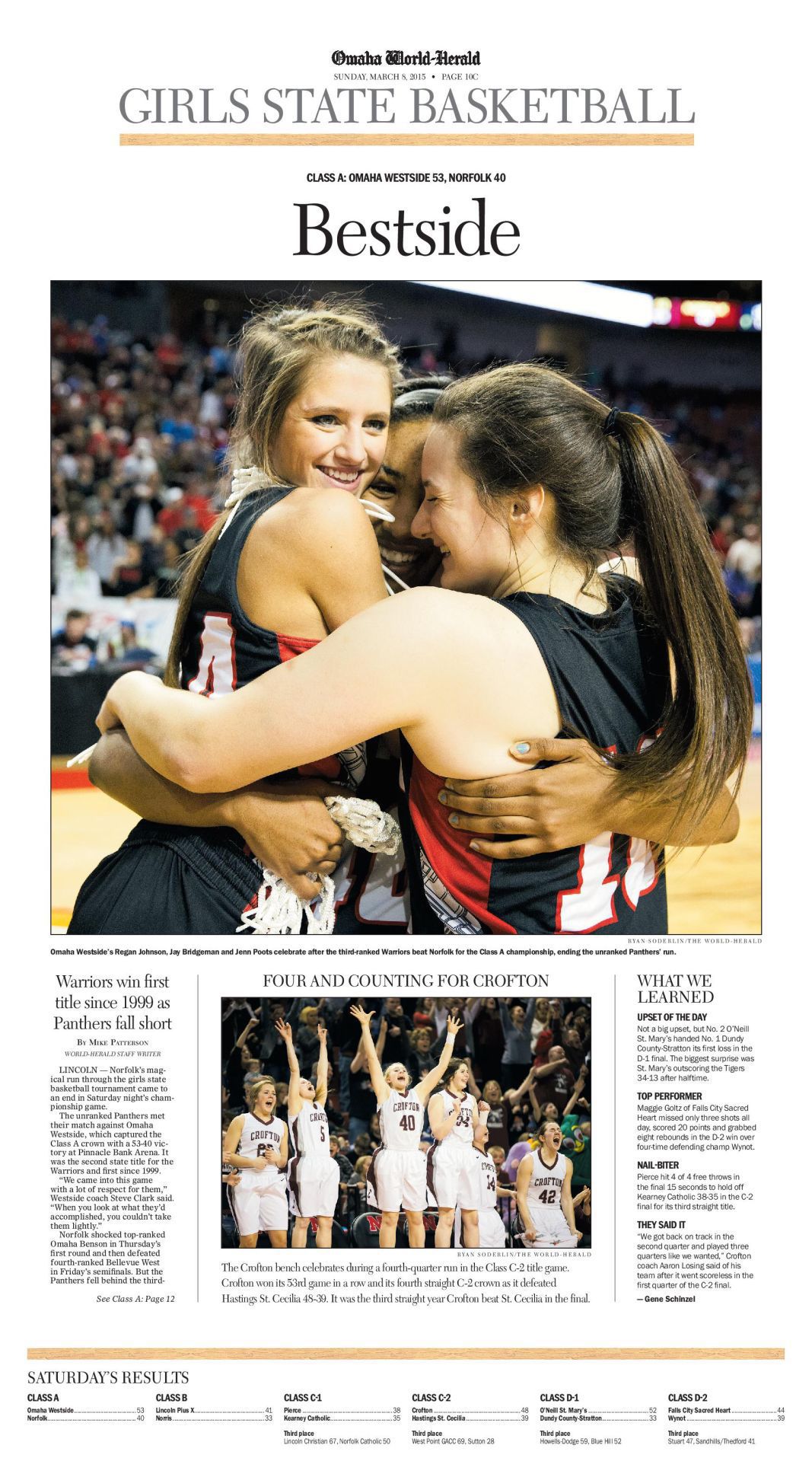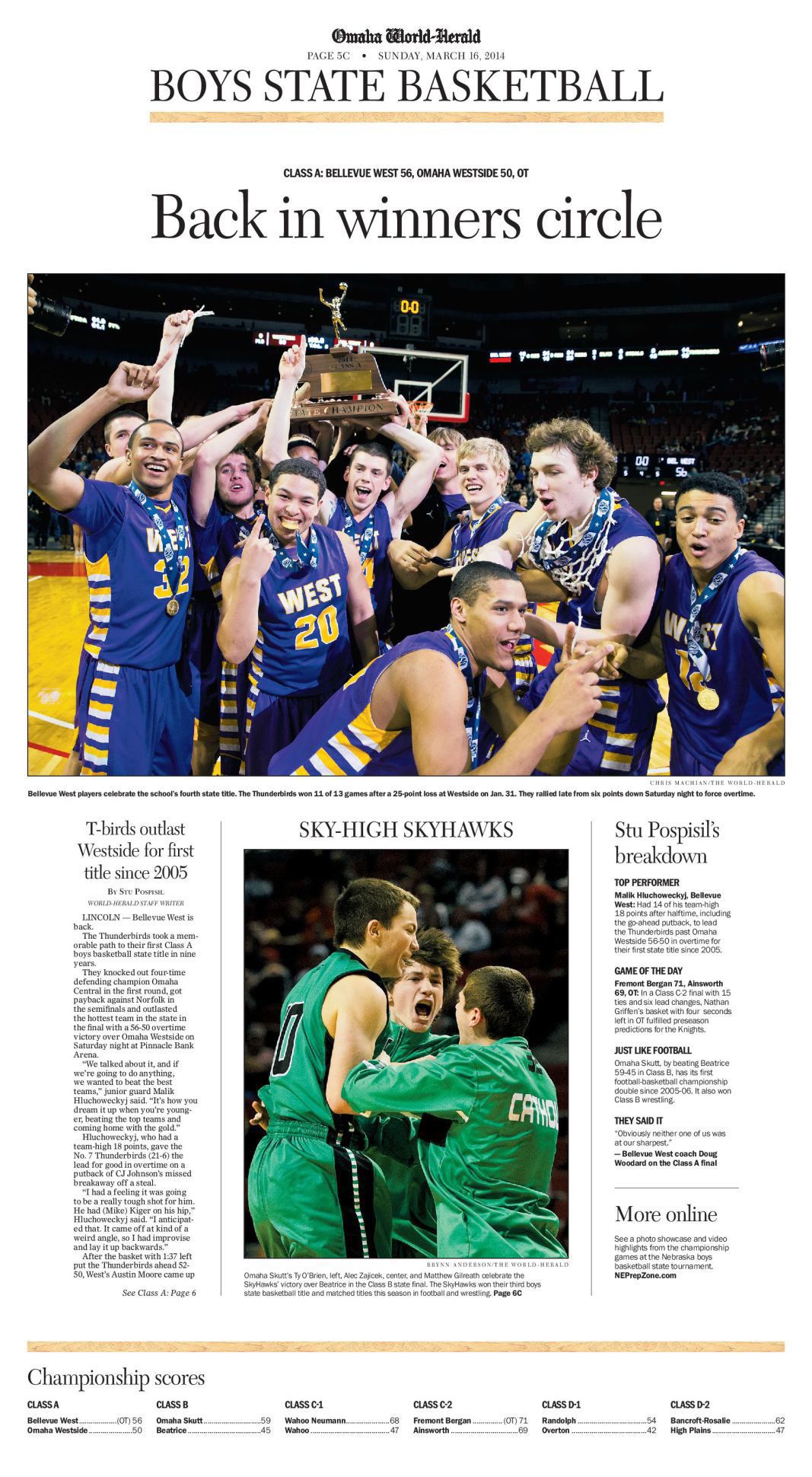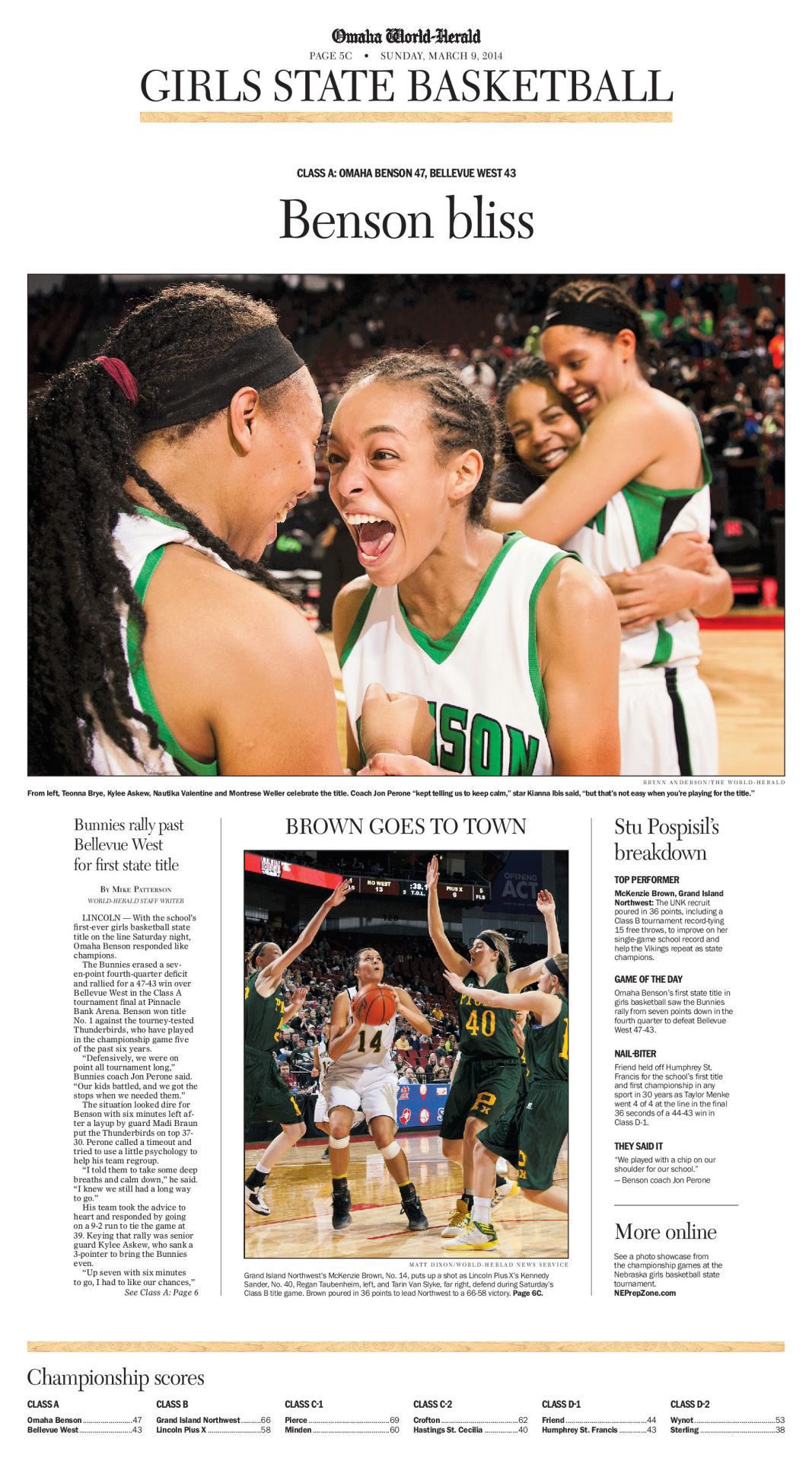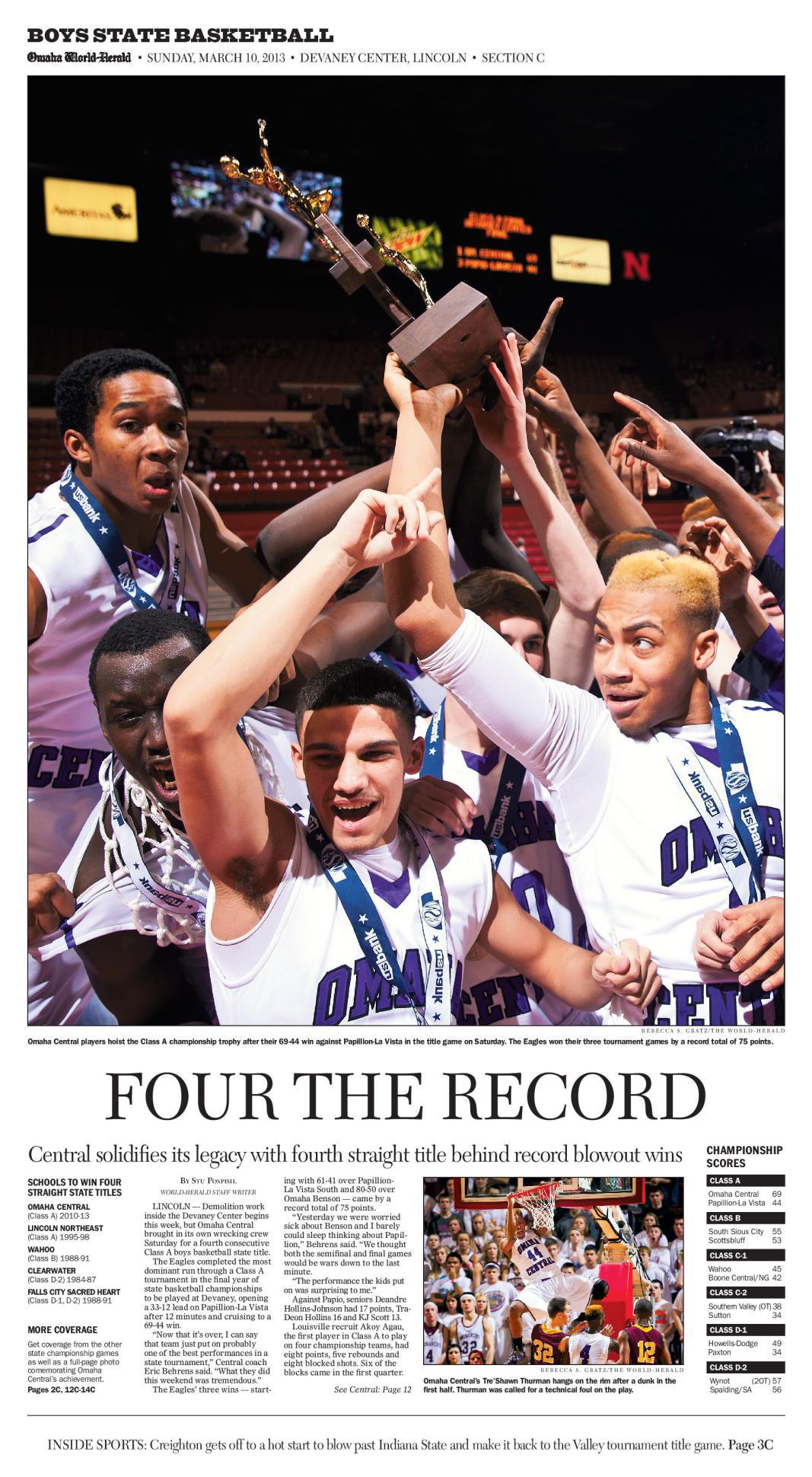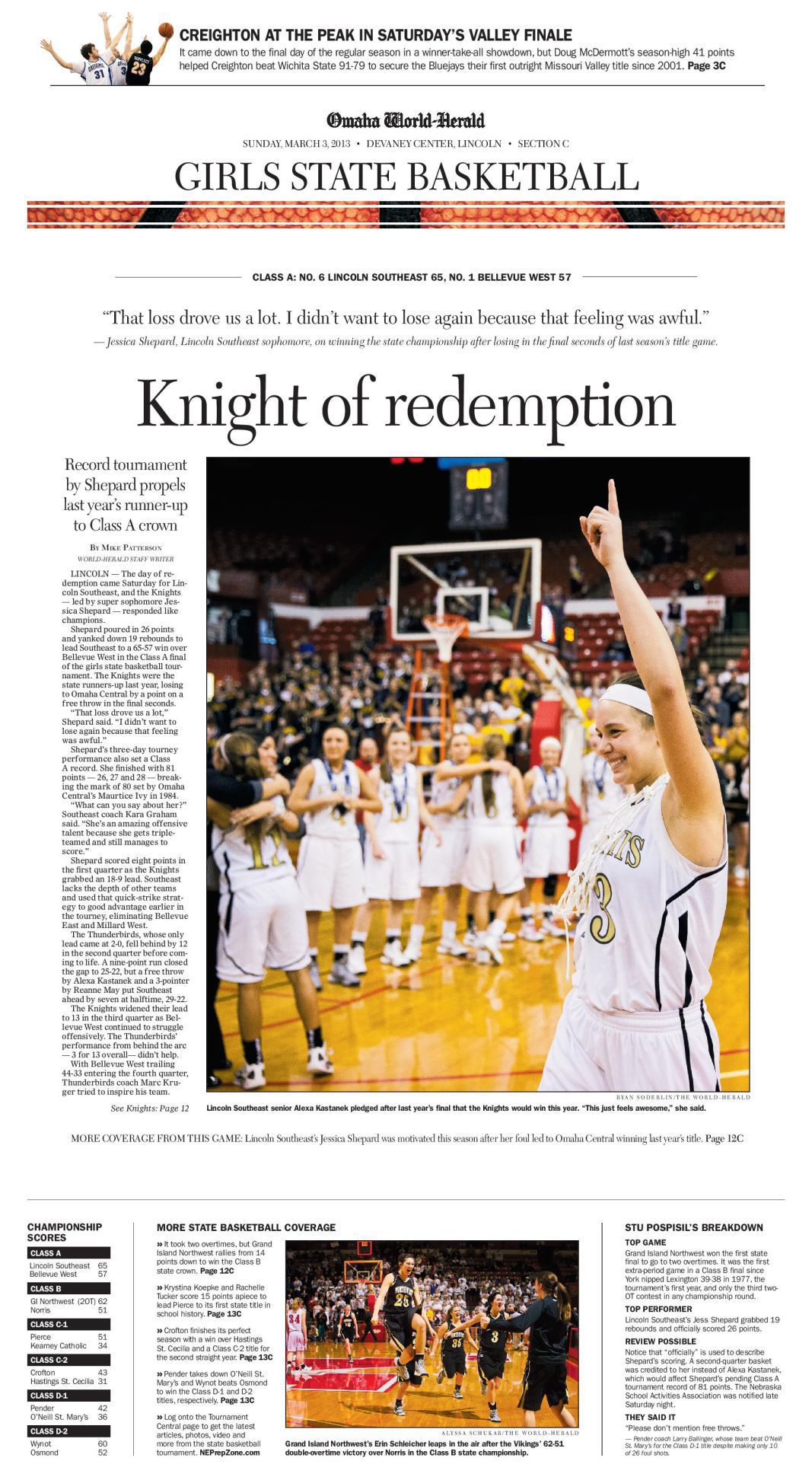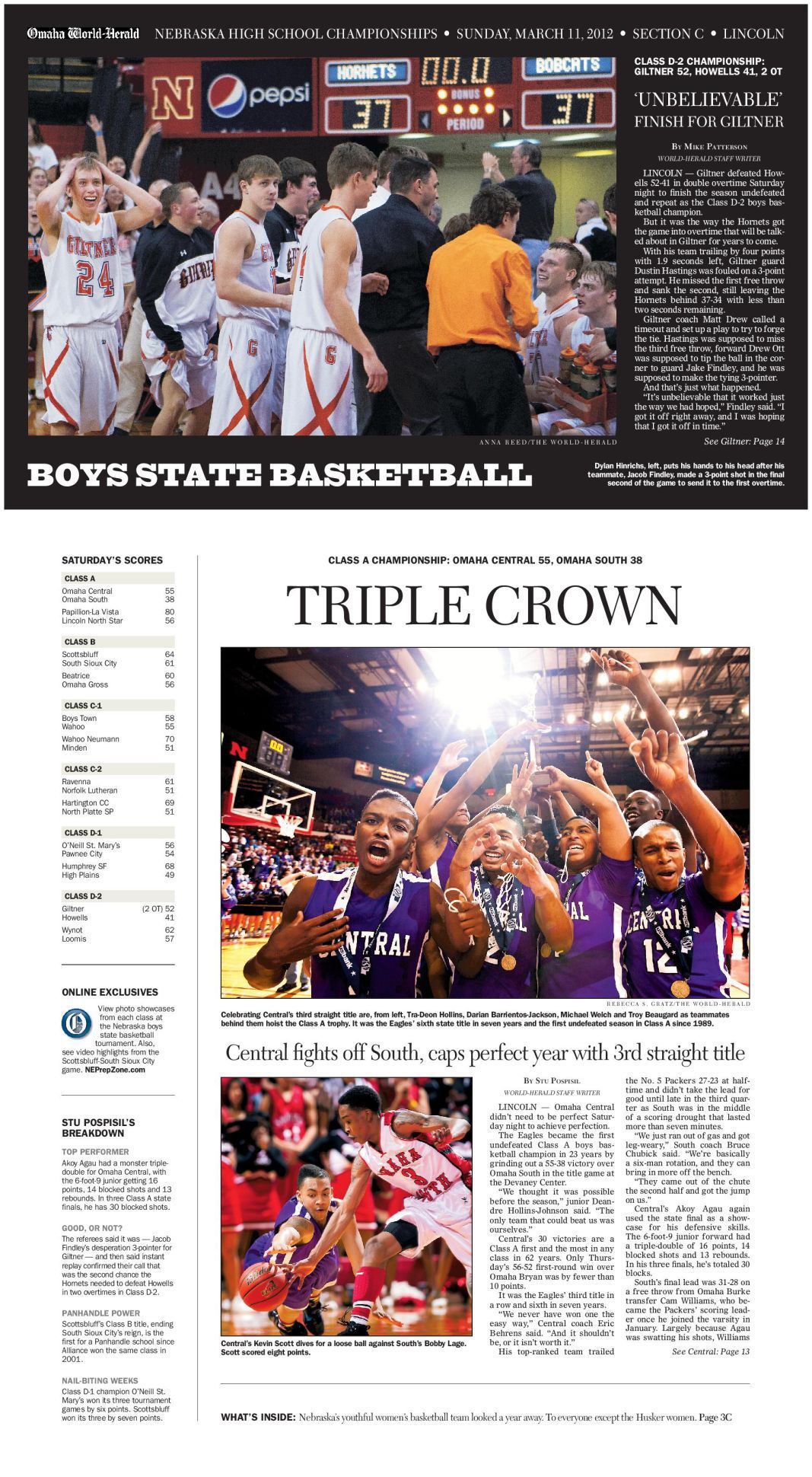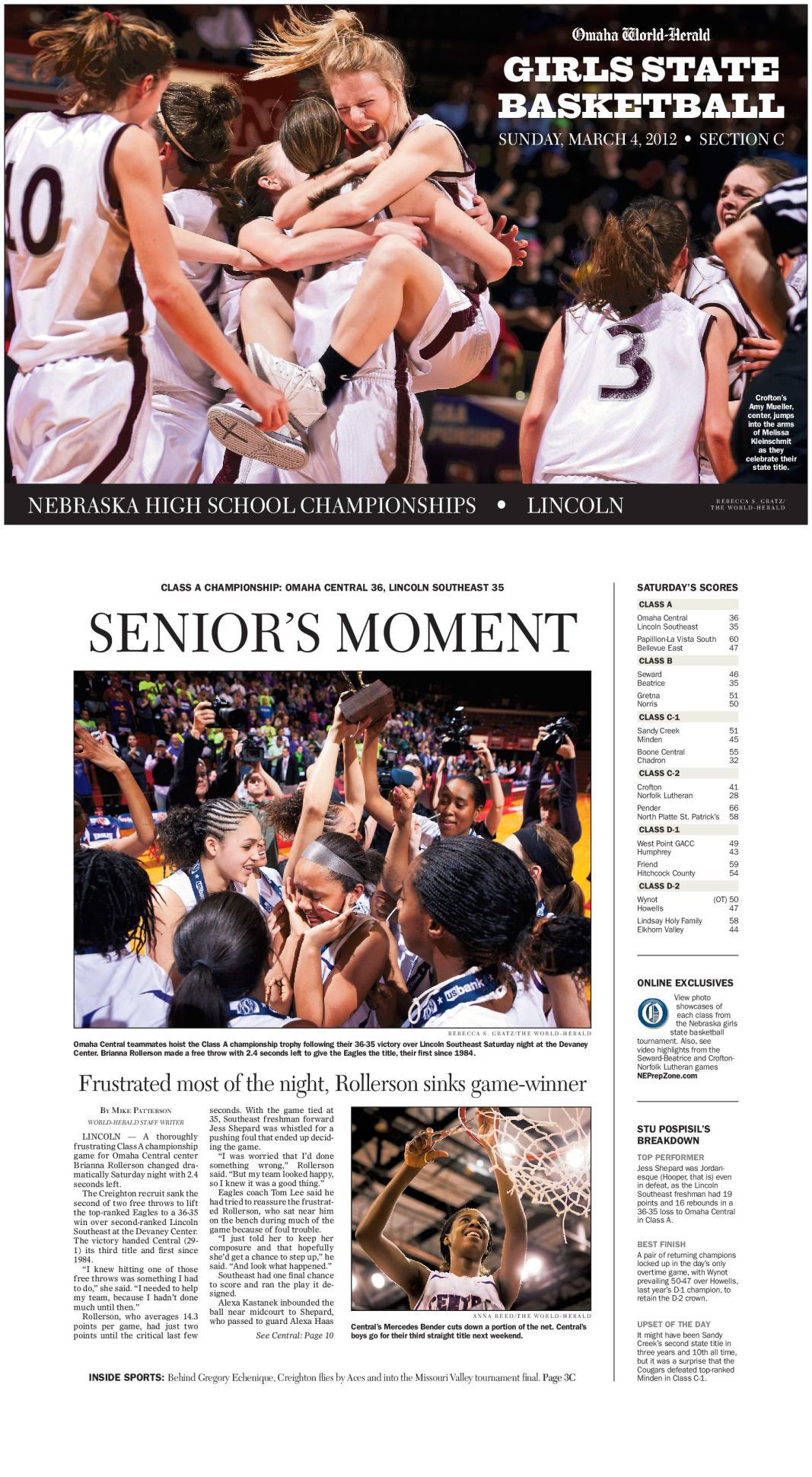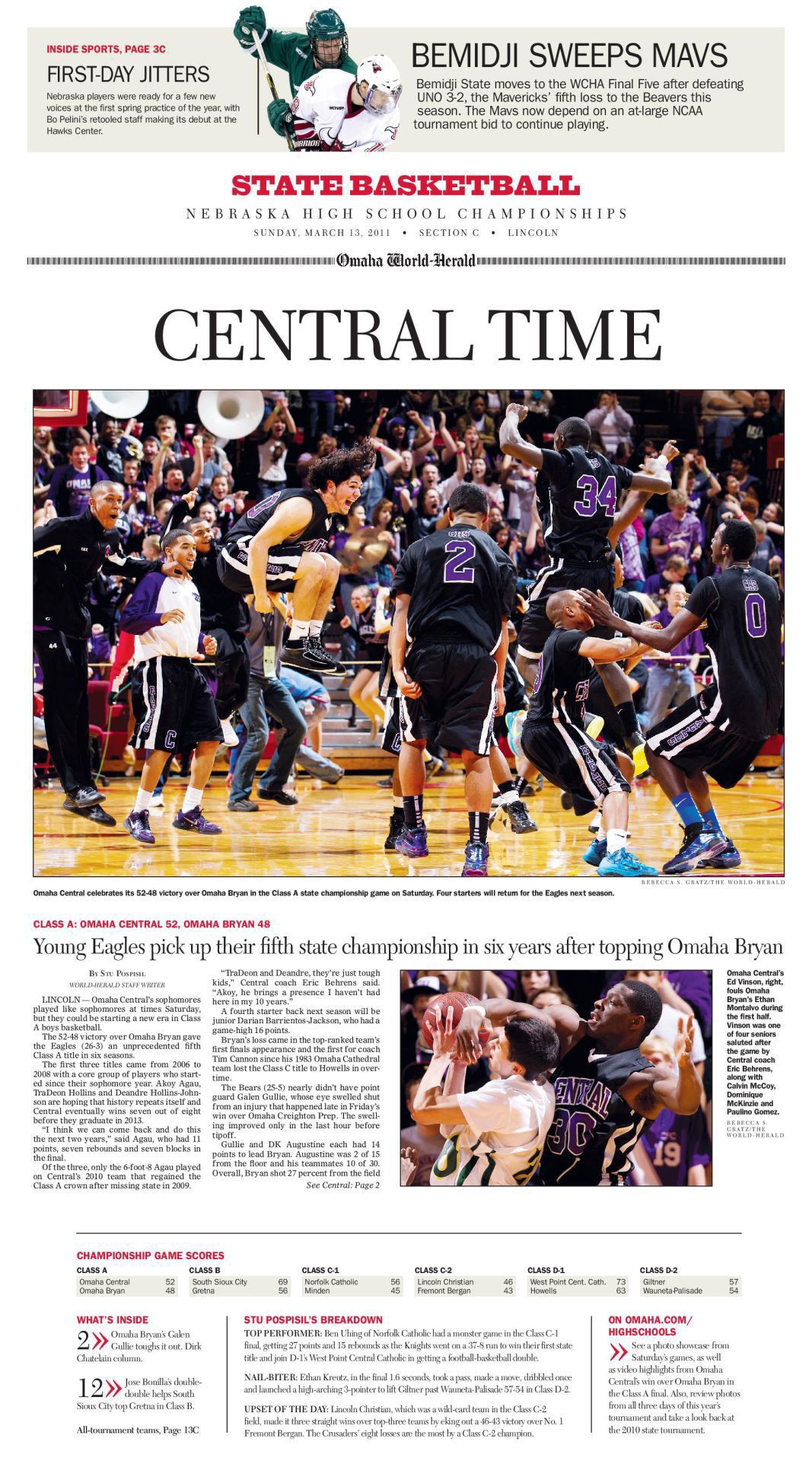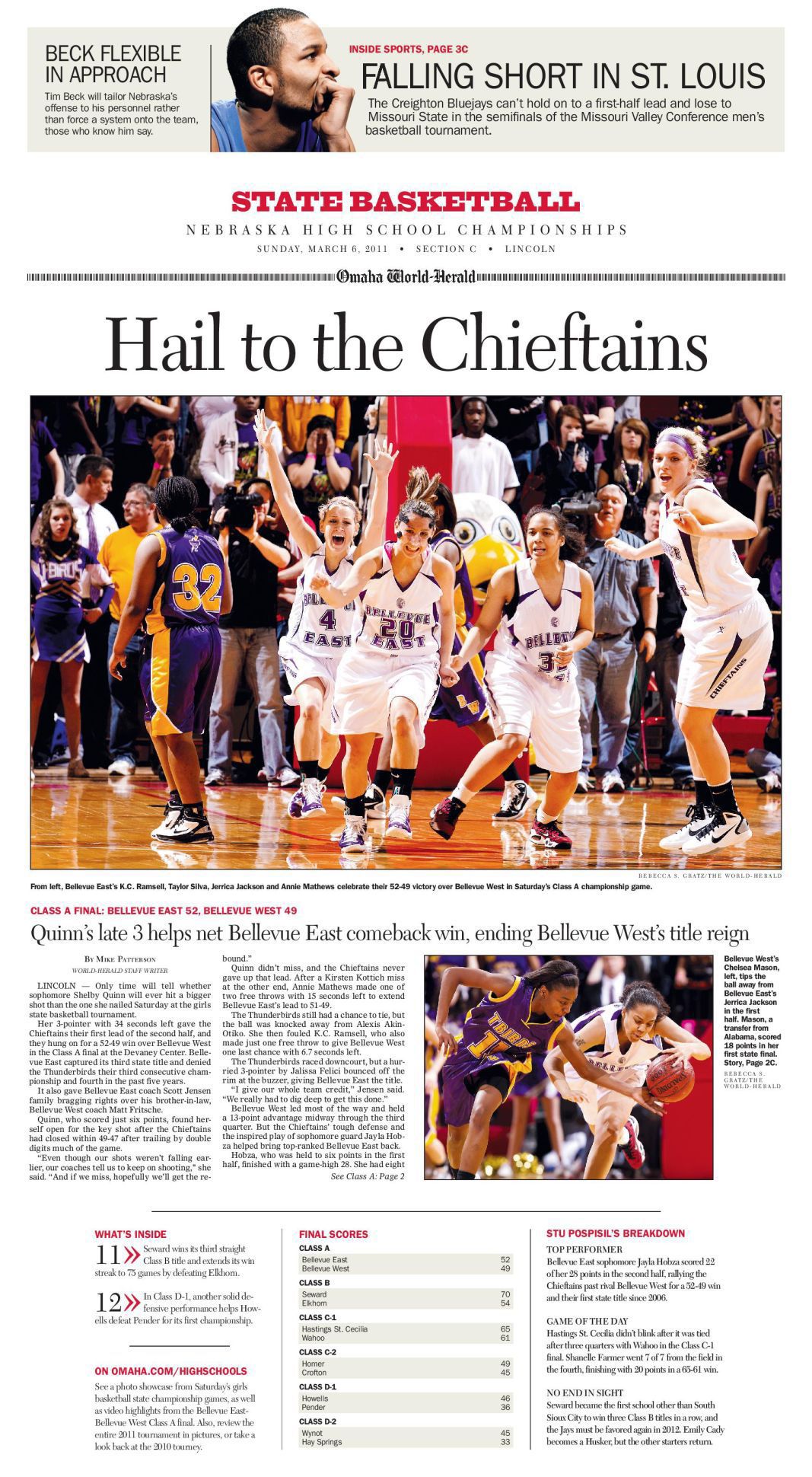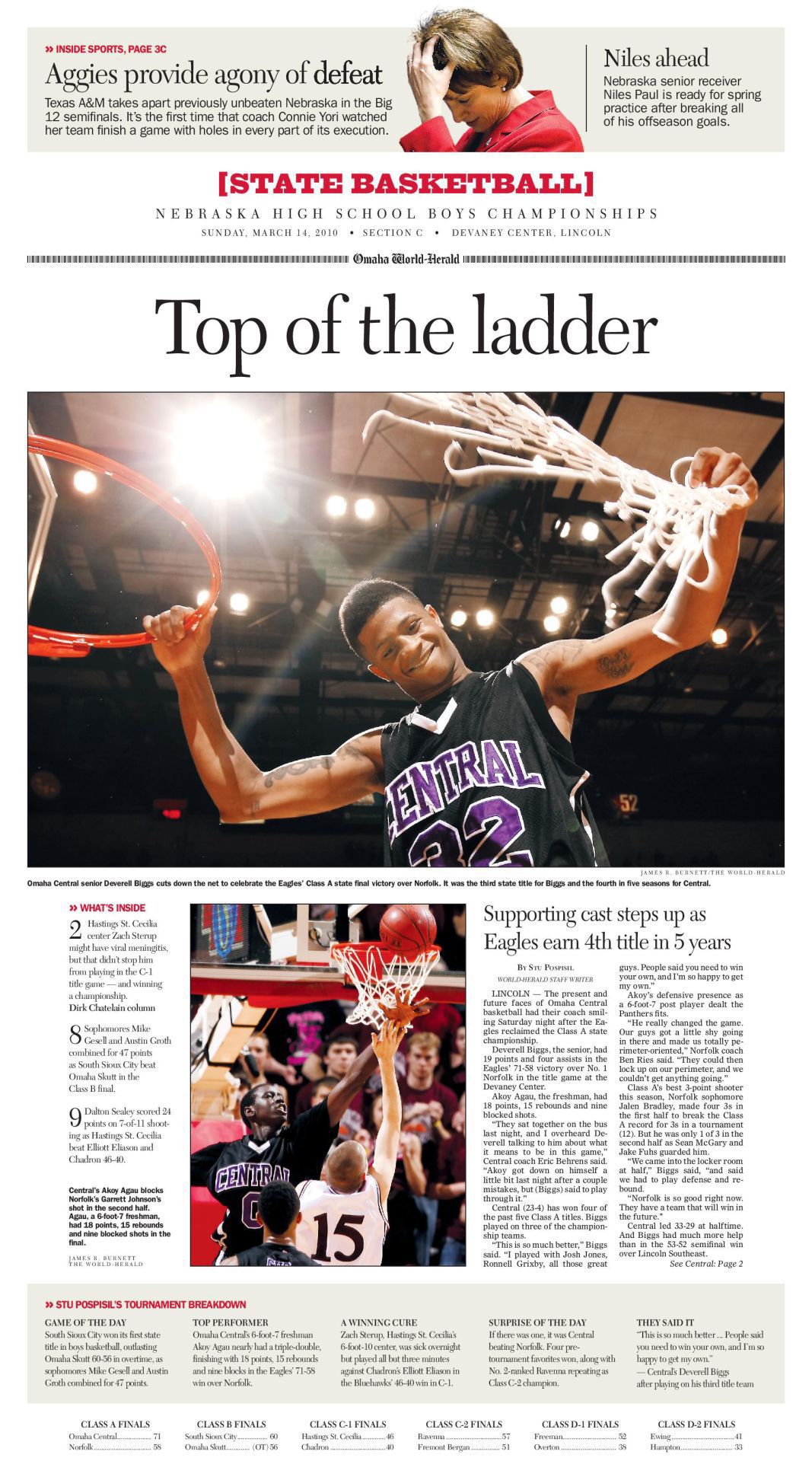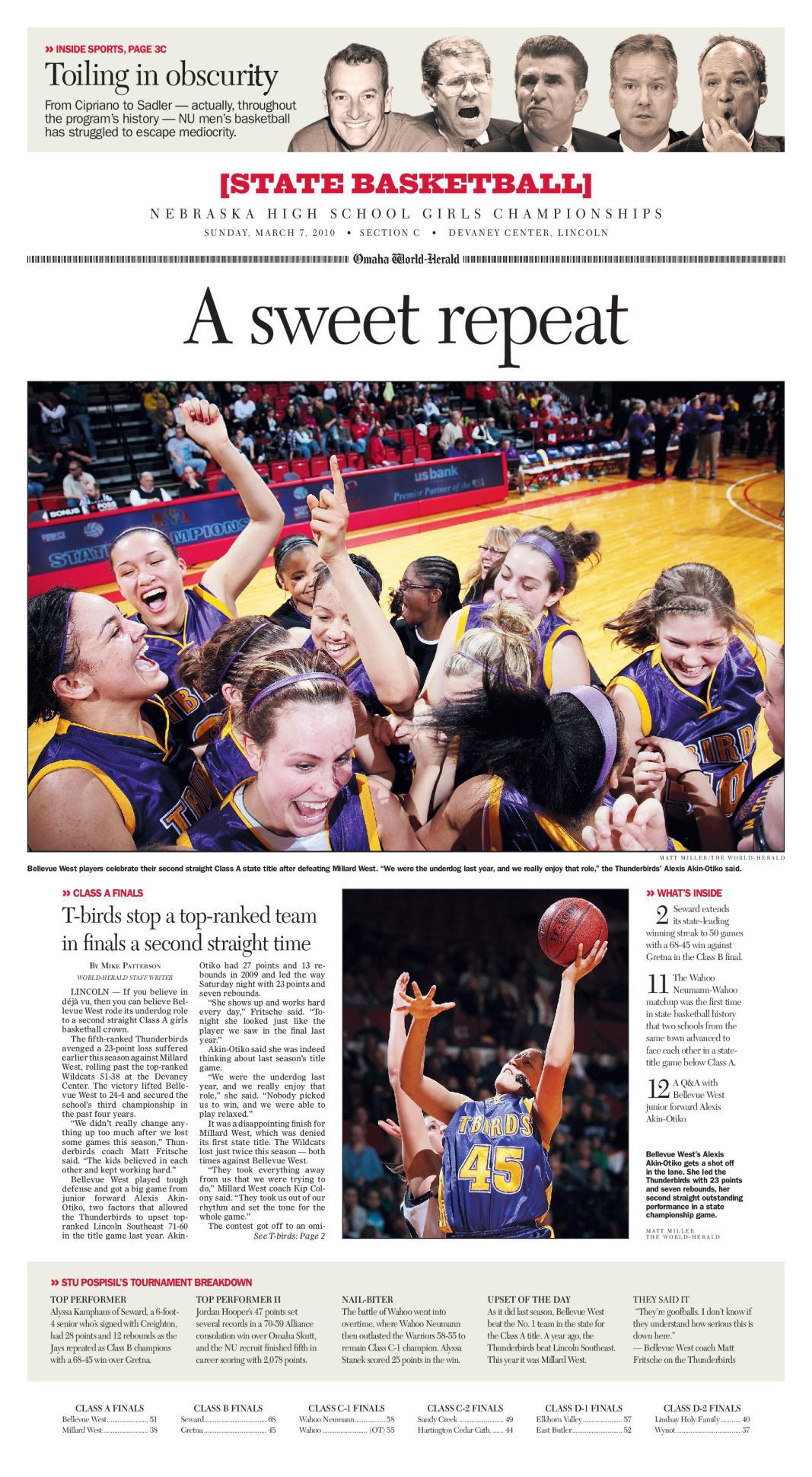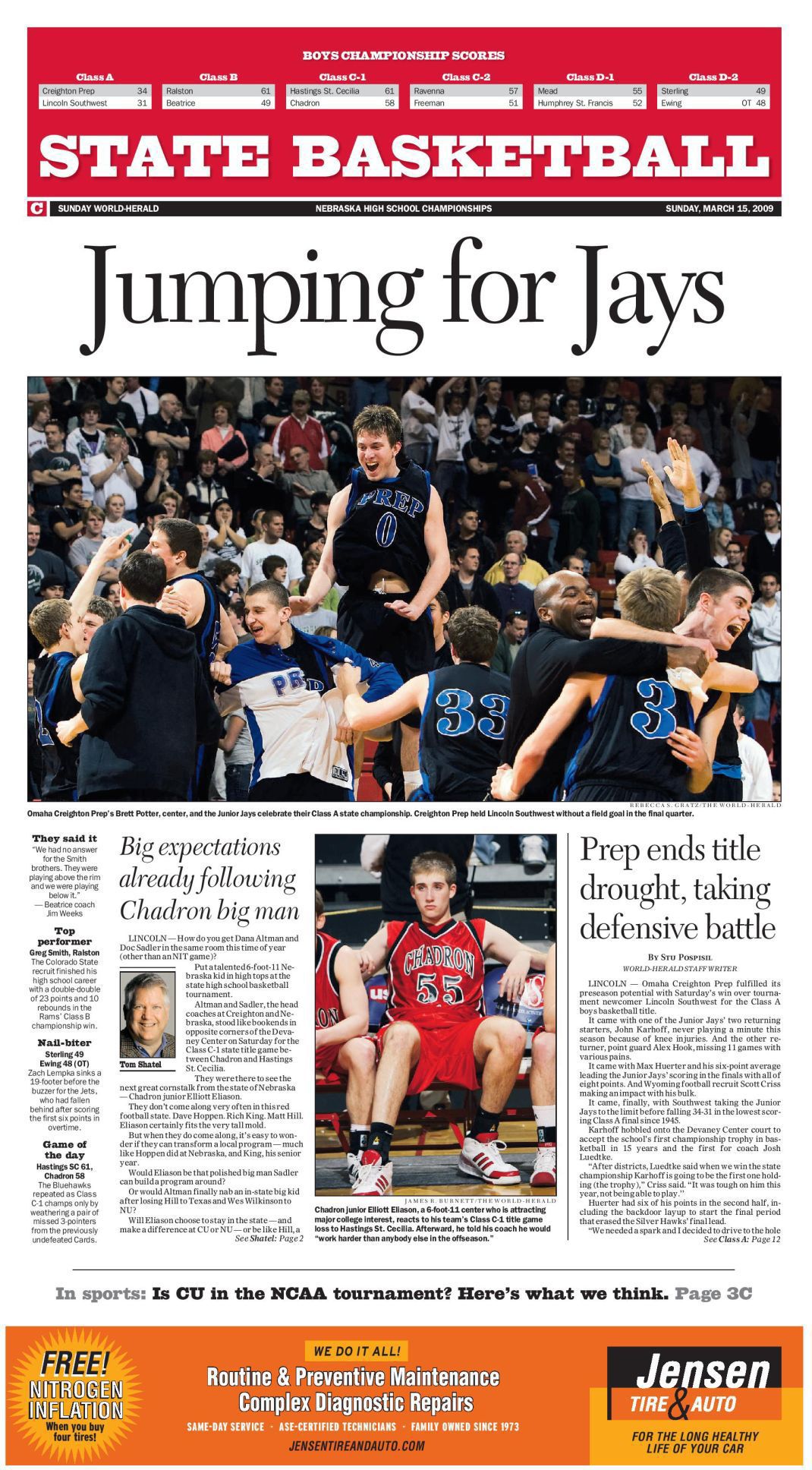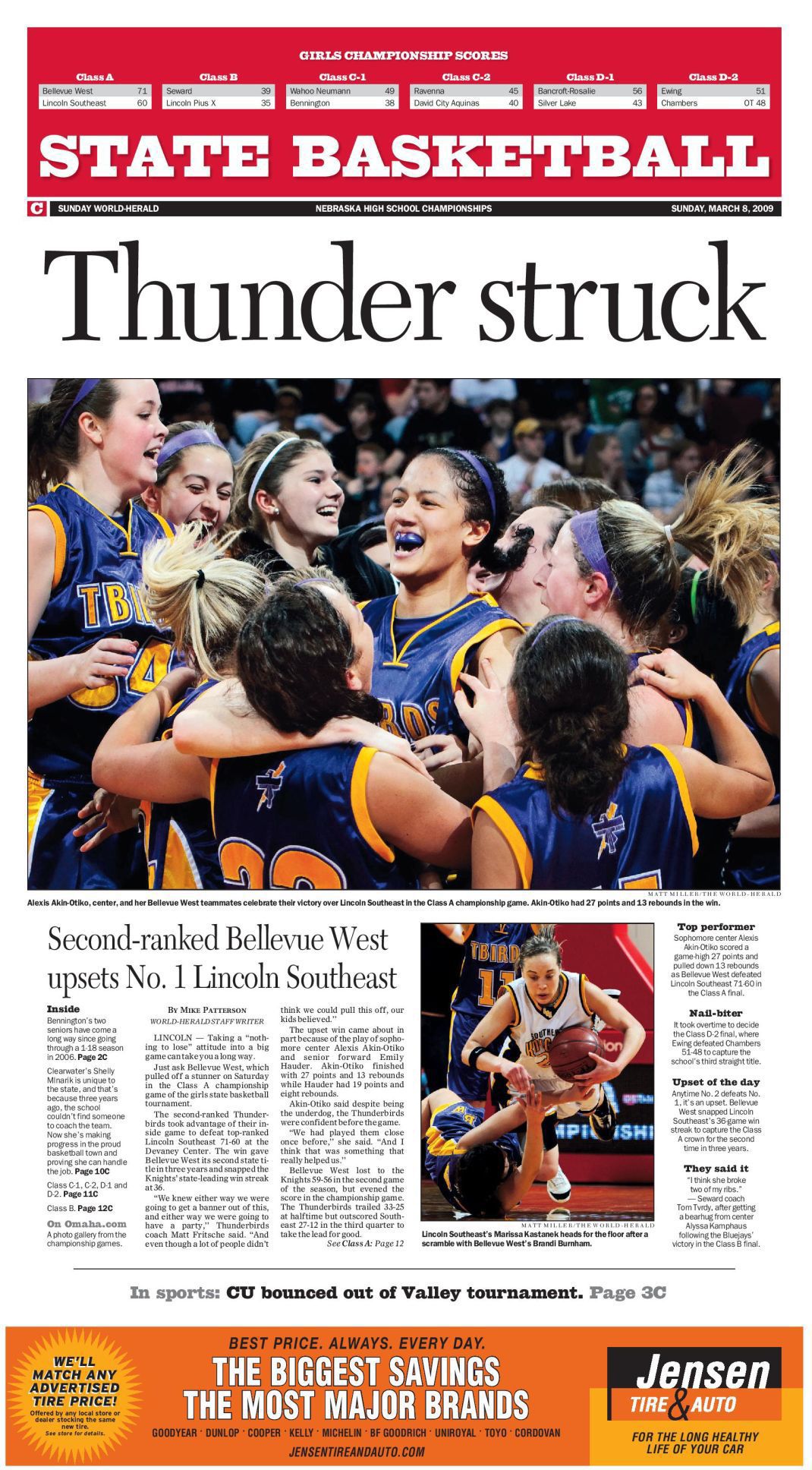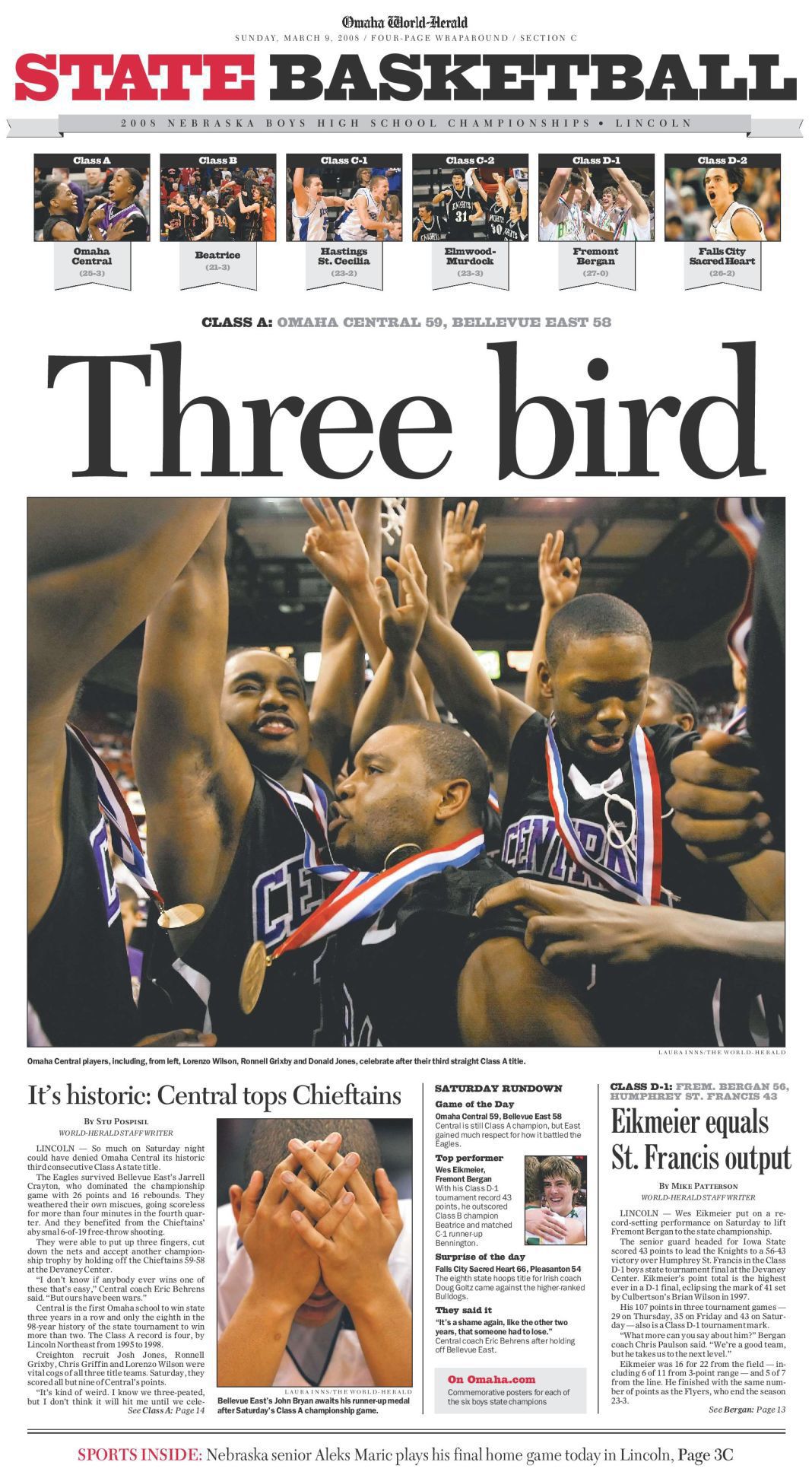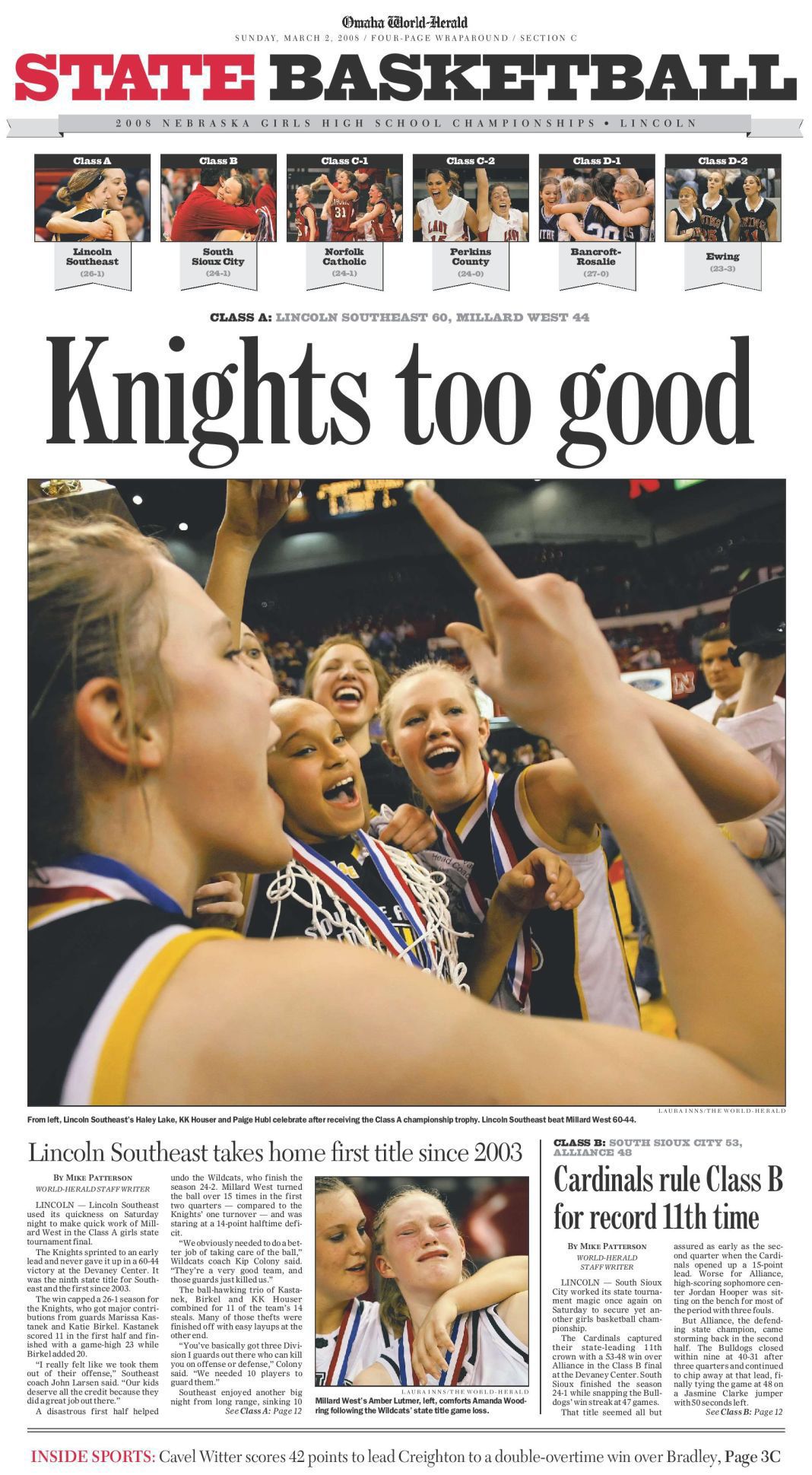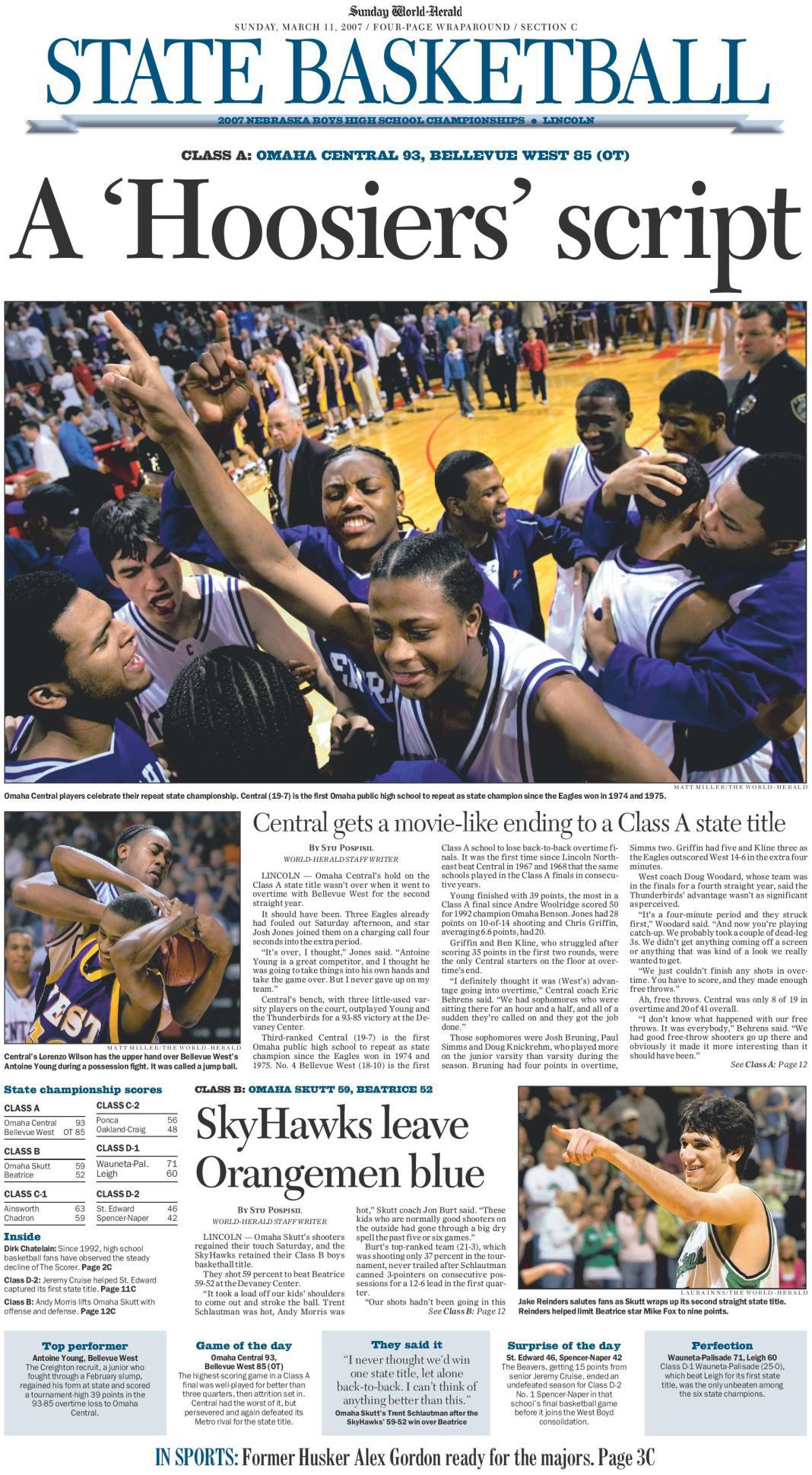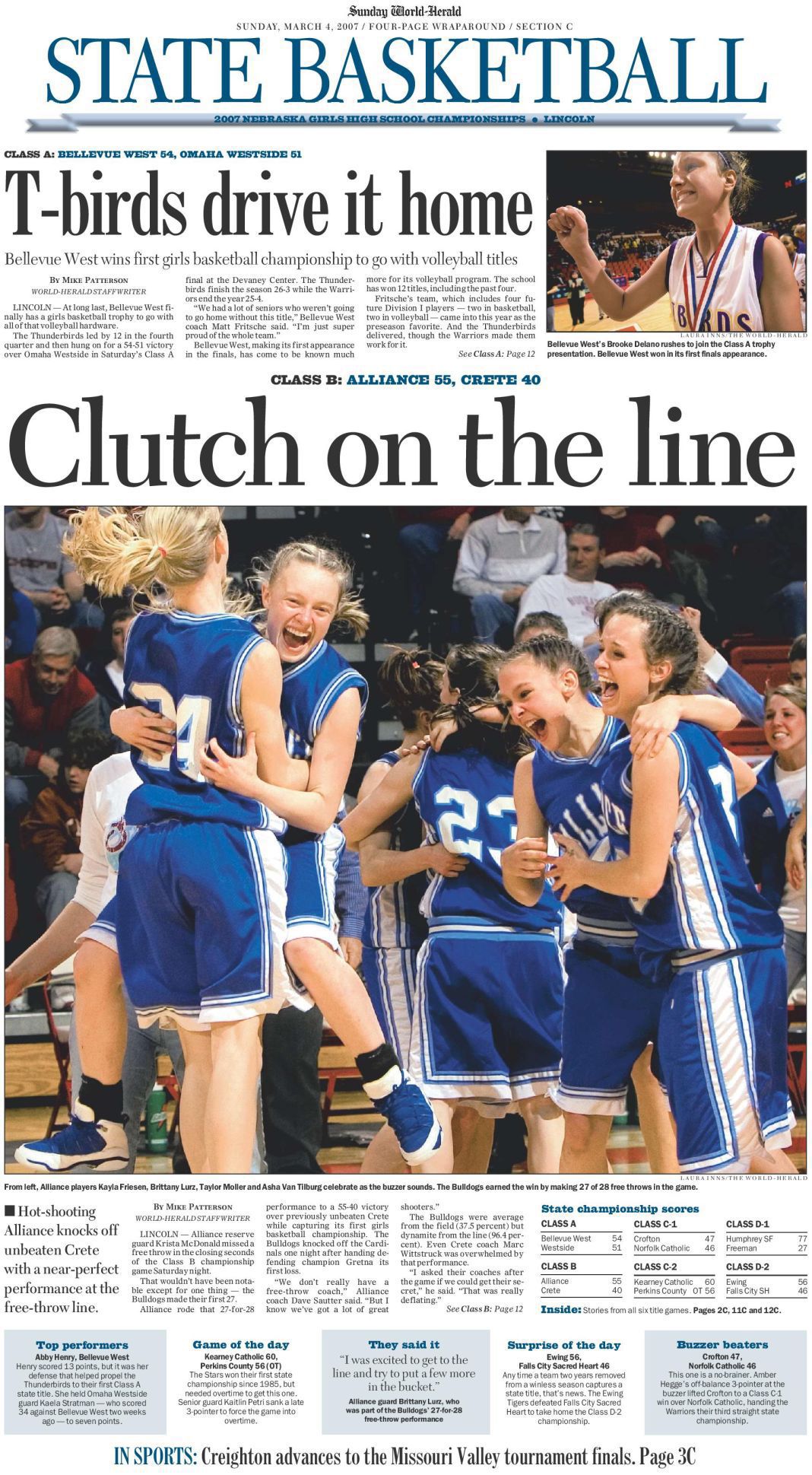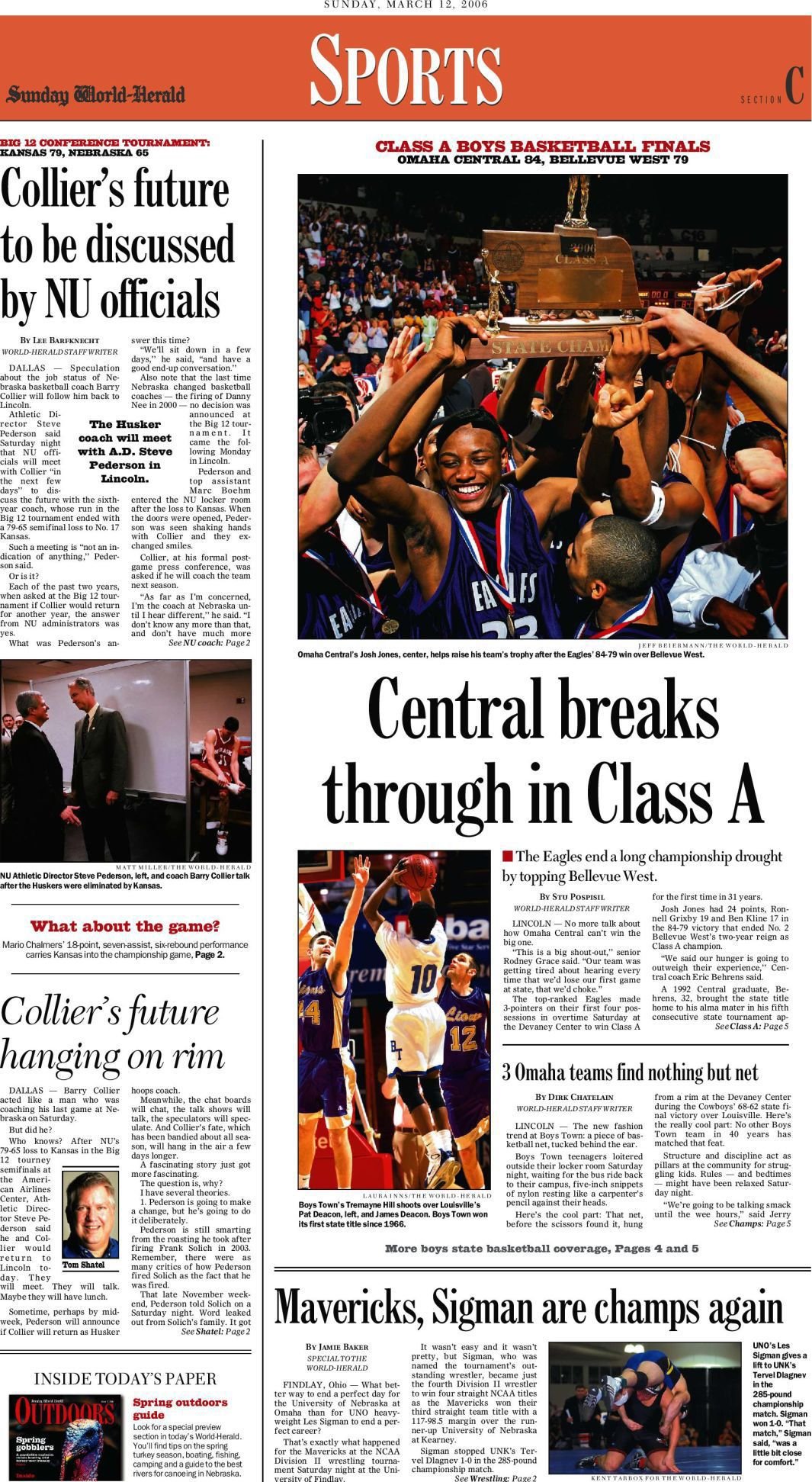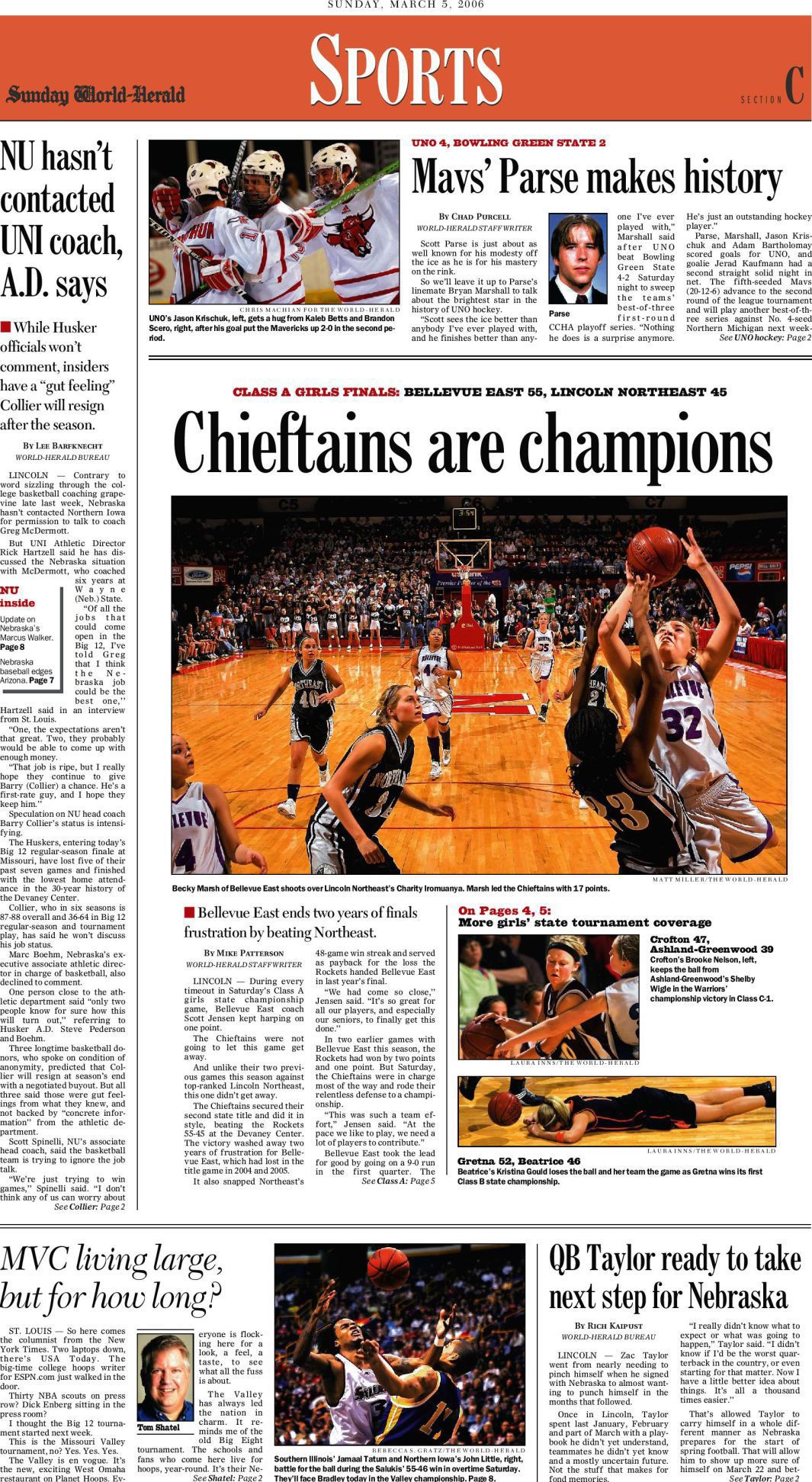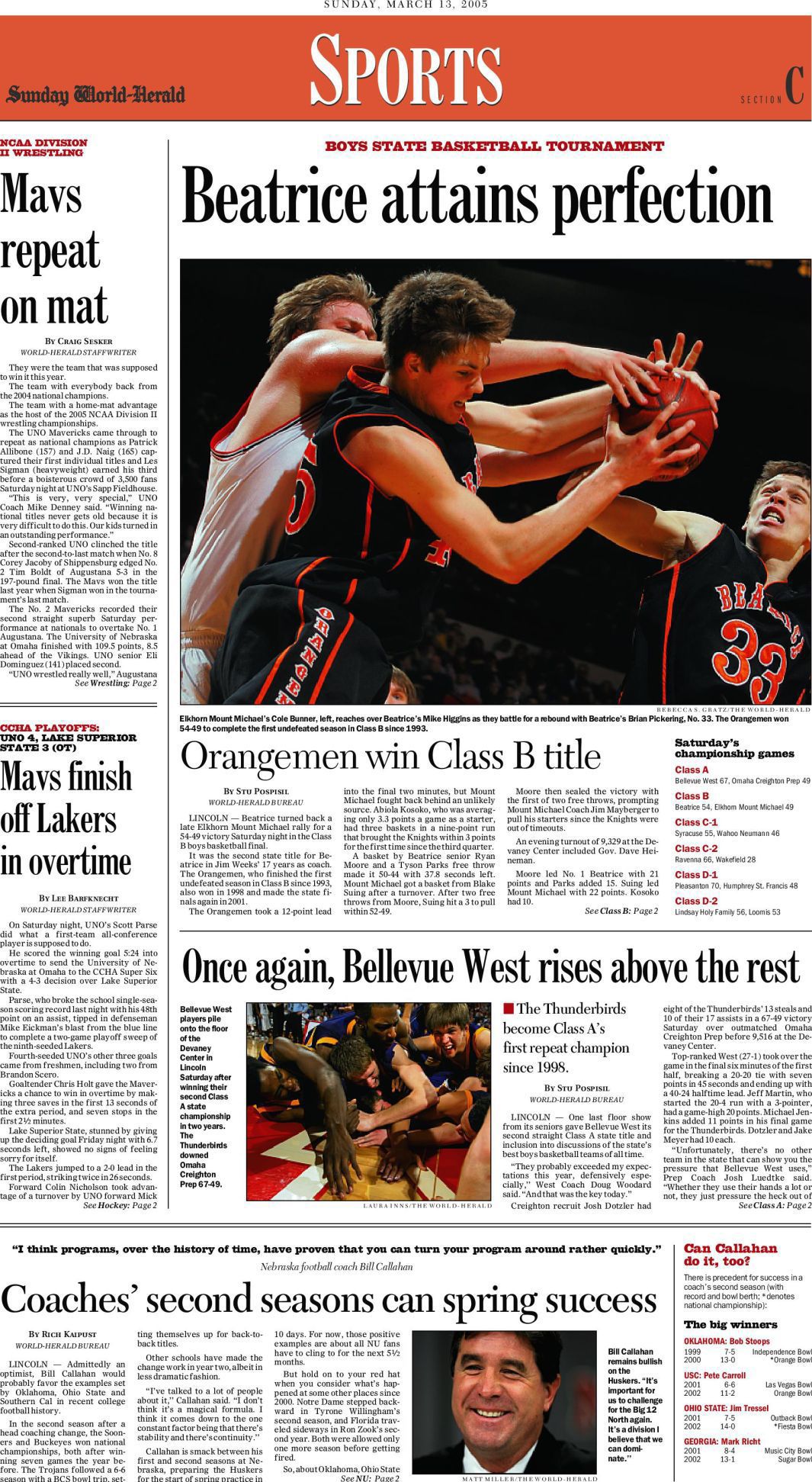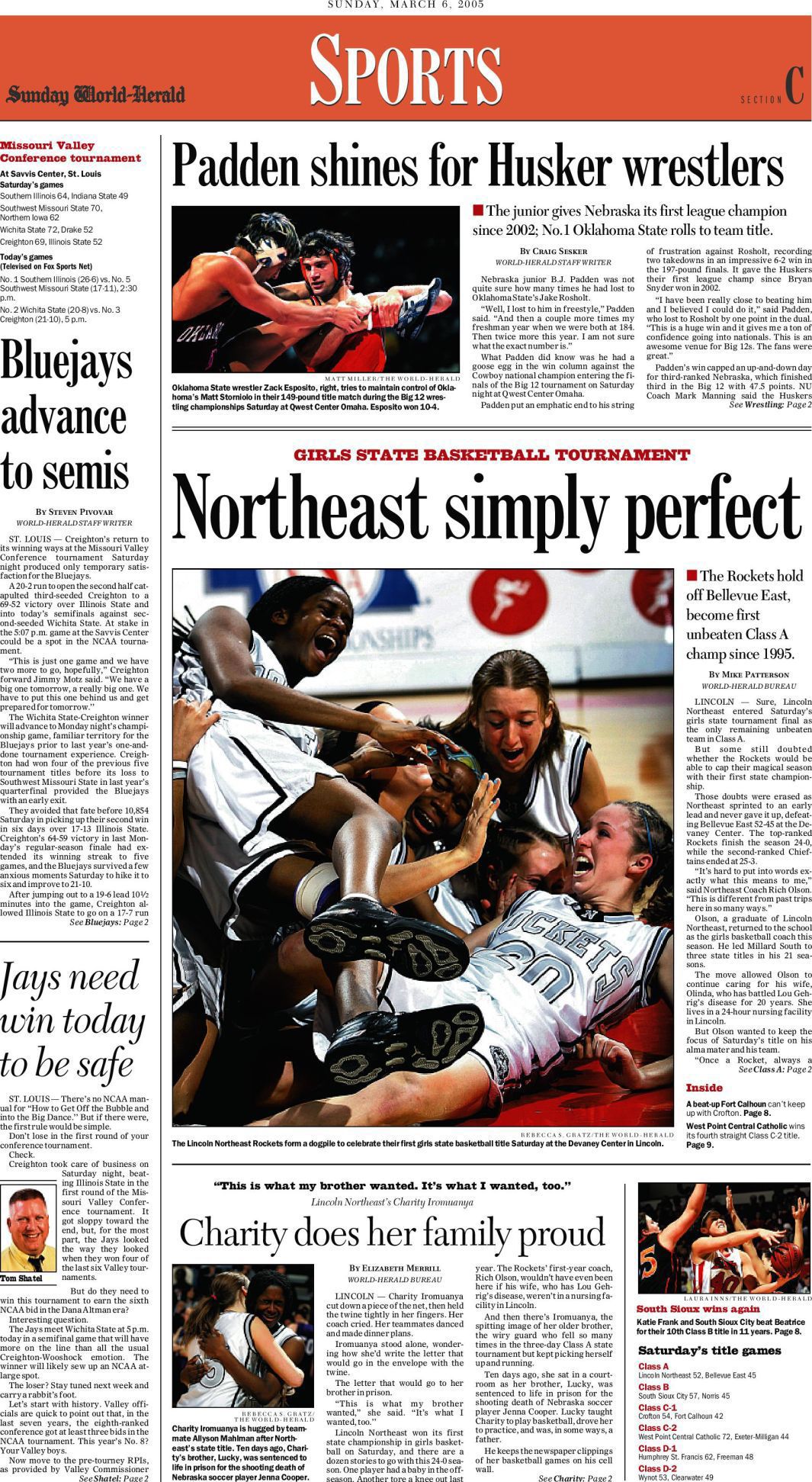 History of Nebraska prep basketball state championship covers
Check out the front page of The World-Herald's prep basketball state championship covers since 2005.
Source link